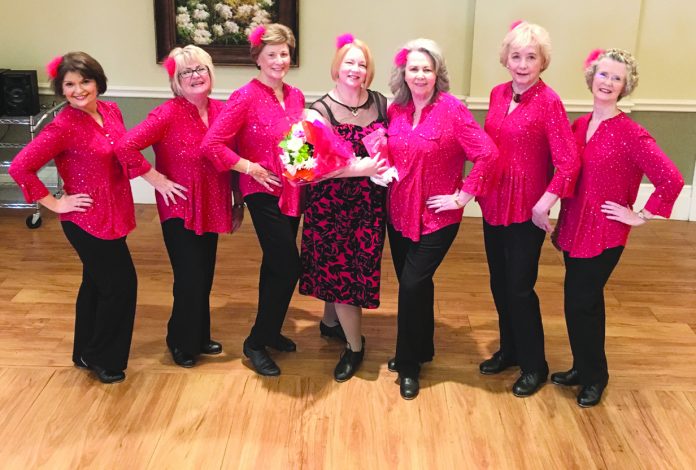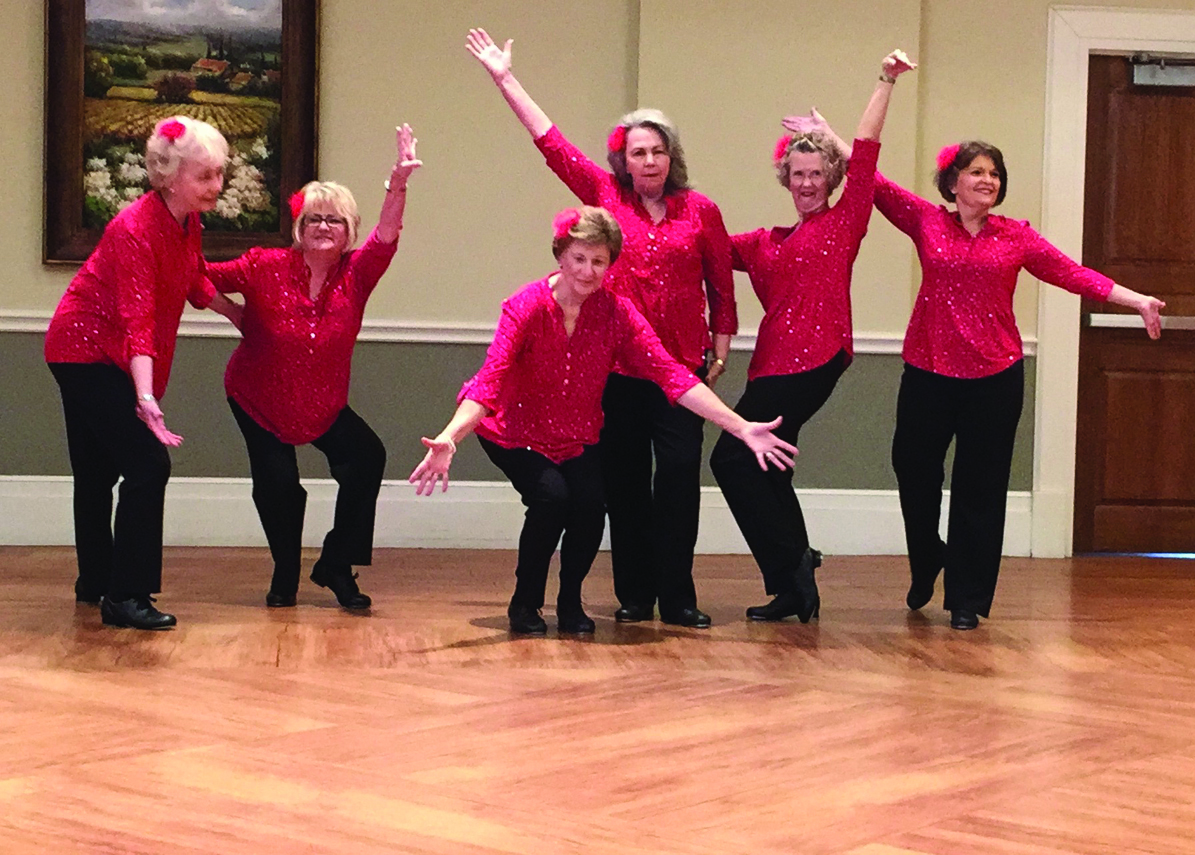 Several members of the Edmond Senior Center's "Tap For Fun" class kicked off this year's holiday season with their 10th Annual Holiday Tap Dance Performance, held at the senior center on December 14, 2016.
The fun-loving senior tappers performed six very lively tap dances and – by popular demand from their delighted audience – an encore tap dance to "Let It Snow".
Men and women, ages 55+, are welcome to participate in the "Tap For Fun" class. For more information about the class, call the Edmond Senior Center, 216-7600.