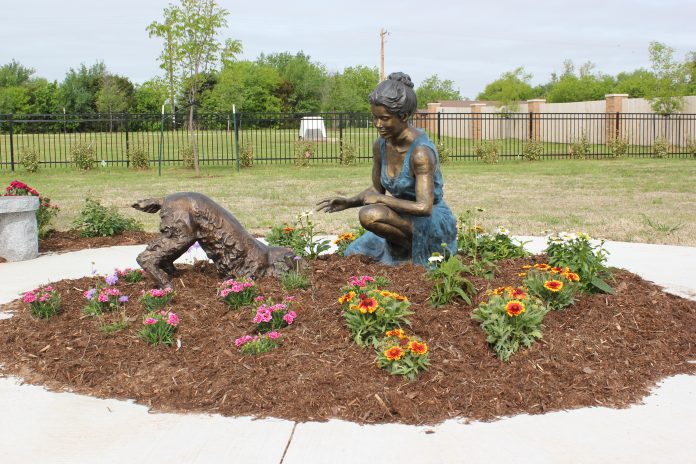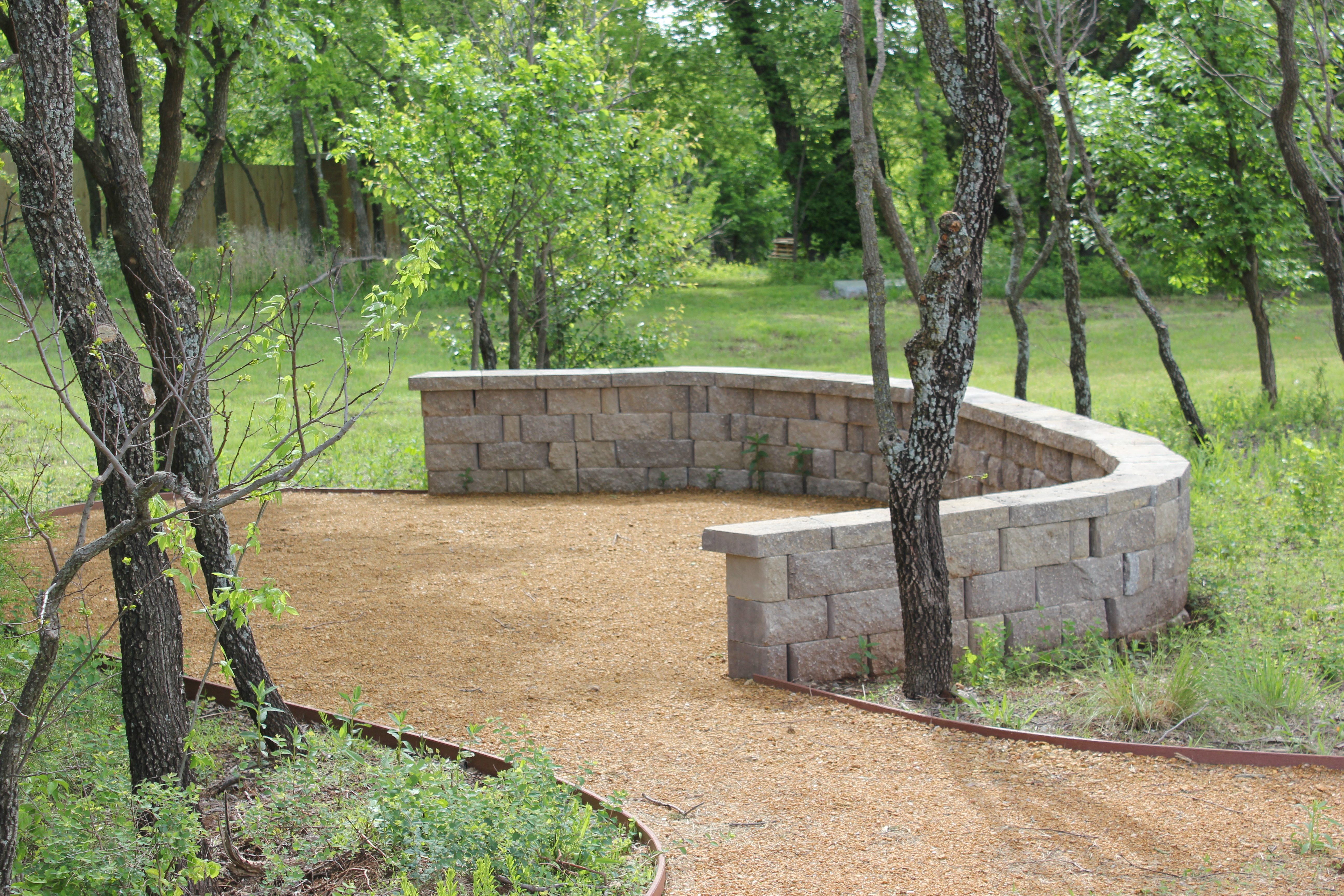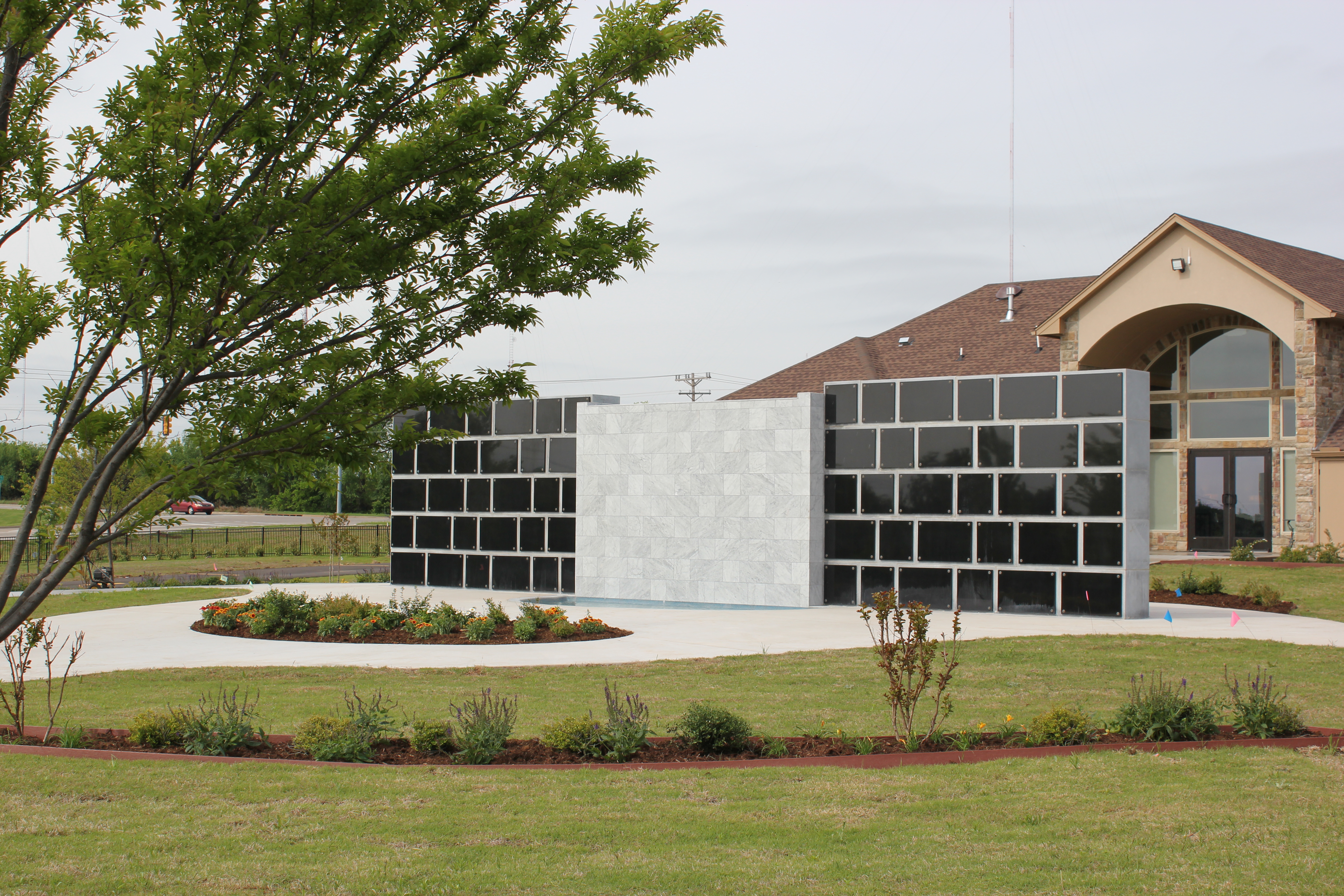 by Bobby Anderson, Staff Writer
Brad Whinery's mother and father were pioneers in the Oklahoma funeral industry.
Sixty years later, Brad Whinery is still innovating how Oklahomans lay their loved ones to rest.
"What it's provided us is an opportunity to help other people," Whinery said of his family's Oklahoma legacy. "We've always been a family that likes serving other people."
Whinery firmly believes you should pay your last respects and not your life savings when a loved one passes.
He's helped literally thousands of Oklahomans select a lasting and dignified cremation option that meets family needs and budgets.
And now Oklahoma's first cremation-only garden is providing even more options for those laying their loved ones to rest.
REFLECTION POINTE
Whinery has helped honor and remember loved ones by integrating the beauty of nature with the beauty of the celebration of life at Reflection Pointe.
The first thing you'll notice upon entering the grounds is the peaceful sound of water cascading over a granite wall. A waterfall is a magnificent feature that also serves as a permanent resting place. Your loved one's ashes can be placed behind a black granite plaque on the backside of the waterfall.
The water pools into two reflection ponds surrounded by a garden with bistro-style seating. The waterfall offers several options for memorialization, including black granite plaques with room for an inscription or custom, engraved portrait. It is the only area where a bronze plate can be placed to give a person's name with their birth and death date. The waterfall and garden area have limited availability.
Another area is known as the Ossuary.
Oklahoma artist Jay Hylton was commissioned to design the Ossuary at Reflection Pointe Gardens. The bronze and steel sculpture with the rotating ball reflects the perpetual connection to one another.
The Ossuary provides an elegant, affordable and permanent memorial option for cremated remains. Families place their loved one's ashes into the Ossuary through the opening in the bronze ball. A family can add their loved one's inscription to the surrounding granite cenotaph as a testament to their enduring legacy. The Ossuary and cenotaph also have limited availability.
Pet owners recognize they don't just have an animal they have a family member.
Whinery recognizes that dogs and cats are much more than pets. They are important members of our families and deserve to mourned and be memorialized in a dignified way. The first of its kind in Oklahoma, Furever Friends is a special space where pets and pet lover's remains can be buried separately or interred together. This special memorial garden is designed to represent the unique bond between pets and their owners.
The entire property is tranquil and uncluttered.
Built on an eight-acre wooded area, visitors can stroll through the park, reflect at the waterfall or sit on the grounds without walking around above-ground monuments like traditional cemeteries. As unique as the life you are remembering, Reflection Pointe also offers the options of scattering ashes in the meadow or placing them in the Ossuary or a niche inside the waterfall.
Reflection Pointe Gardens uses GPS technology and smart microchips to locate your loved ones' site and access online memorials. Visitors simply download an app to their personal smartphone, or borrow a tablet from the office to self-navigate the gardens.
As you walk through the gardens you can view digital memorials of friends and loved ones that not only give more than important names and dates, but also a keen insight into the unique life presented.
Videos and photos bring a person's memory back to the forefront of visitors.
"When someone visits a grave they're not given a name and a date they're given a life story," Whinery said.
Last summer, Whinery invested in a 360-degree virtual property photo shoot. So far the feedback has been tremendous.
No matter where they live in the world, loved ones are able to virtually visit the final resting place any time they want.
And one of the best parts is services at Affordable Cremation and Reflection Pointe are often only a fraction of the cost of just a grave opening in the Oklahoma City metro.
That's not including the traditional funeral-associated costs of buying a monument, a vault – not to mention a lot which easily boosts prices into the thousands of dollars.
It's another milestone in the Whinery family's commitment to helping loved ones pay their last respects and not their life savings.