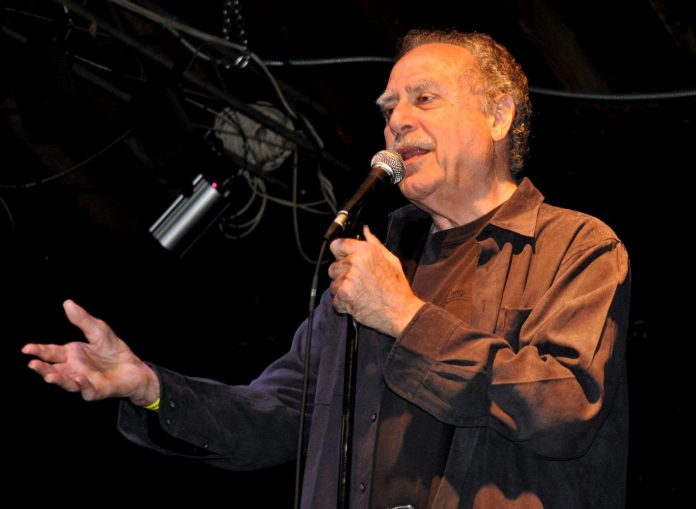 Robin Williams once called legendary Oklahoma comedian Argus Hamilton "The Will Rogers of the Baby Boom."
Now the Hollywood-based comic will be welcomed back to Oklahoma City in a comedy dinner show at The Will Rogers Theater.
Hamilton, the host comedian at The Comedy Store in West Hollywood, Calif. and syndicated newspaper humor columnist, will star in "Argus at the Will." a show that also features local comedians Kelly "Dr. K" Flanagan, Stan Silliman and Brett James, at 7:30 p.m. Friday, Aug. 21.
Tickets for the show are $55 general admission and $65 VIP when ordered in advance at TicketStorm.com or by calling 866-966-1777. The theater's Classic Americana Buffet is included in the price of the ticket. There will be a cash bar featuring noted mixologist JoDaniel Johnson, who was recognized by The Oklahoma Gazette as one of the top bartenders in Oklahoma City.
Hamilton was delighted at the title and location of the show because Robin Williams and Hamilton's timeless wit are not the only links he has to Will Rogers. His grandfather, Argus James Hamilton Sr., was a college friend of Rogers and officiated at the classic comedian's funeral.
Hamilton's resume includes four decades of comedy. After working as a writer for the television series "Laugh In," he was one of the pioneer comedians of the 1980s comedy boom, making several appearances on the "Tonight Show starring Johnny Carson." In 2007, former Oklahoma Gov. Brad Henry named Hamilton the Official Comedian of the Centennial, honoring the state's 100th anniversary.
Dr. K will be opening and hosting the show. The former journalist and college professor is a 10-year veteran of comedy and brings a unique mixture of one-liners and analogies to the stage
Also featured is author/comedian Stan Silliman, who has written for feature and headlining comics nationwide, cartoonists, roasts and special assignments. His cartoon-humorous poetry book "The News in Double Dactyls" was named Oklahoma Best Book of Poetry in 2002.
Also performing in the show is Brett James, who has taken the Oklahoma comedy scene by force in the past two years. James is a two-time qualifier for the World Series of Comedy. A master sergeant and budget analyst in the U.S. Air Force for almost 20 years, James is also touring the country as part of the Veterans of Comedy Tour.
The doors will open at 7 p.m. and dinner will be served at 7:30. The show begins at 8:30 p.m.