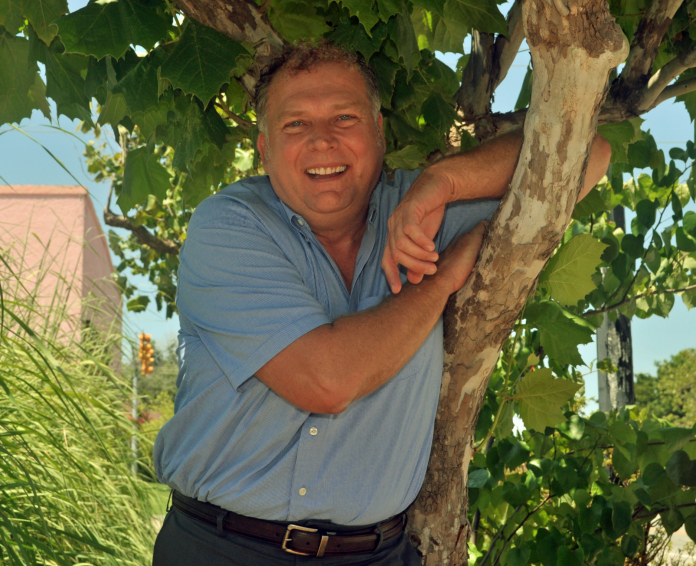 by Vickie Jenkins
Meet Mr. Keith Dobbs, President and CEO of CARE, Coalition of Advocates for Responsible Eldercare. This organization was established in 2004 to advocate on behalf of the long-term care community and the frail, elderly and disabled residents which they serve. With a mission to advance the value of long-term health care in Oklahoma, CARE achieves this by sharing the passion and joy of those in the profession through effective education and marketing. Dobbs has been President and CEO of CARE for 2 1/2 years. "My goal with CARE is to understand what is going on in the health care facilities and be a resource as an advocate for the seniors, being their voice and passing it on to our legislatures," Dobbs states.
Dobbs has worked in several different states, working with hospitals, physicians and long-term health care facilities for quite a few years. "In the past, I have worked in Dallas, California and New York including Long Island. I was traveling all over and seeing up to 4000 physicians. That's when there was an opportunity to work in Oklahoma. Since I am originally from Oklahoma and have an appreciate for the people here, I decided to move back. I have an understanding with marketing and communication skills and I feel like I can relate and talk to the seniors. Now, I travel all over Oklahoma, visiting every nursing home and health care facility that I am able to; from the big cities to the small rural towns. I talk to the elderly, listen to their stories and become their voice. Presently, I am the only advocate for seniors and their caregivers in Oklahoma. I guess you could say that I am a professional senior storyteller, speaking out for seniors. We have seen some very positive results," Dobbs comments.
"What is the oldest senior that you have talked with as you travel to the different health care facilities?" I ask Dobbs. "The oldest person that I have talked with is a little lady at Heritage Villa Nursing Home in Bartlesville, OK. She is 108 and is such a delight. She is so sharp and cute," Dobbs laughs. "She got her driver's license at the age of 65. How many people can say that? Her name is Mittie Dailey and she has quite a legacy. She has 6 children, 21 grandchildren, 56 great grandchildren, 78 great, great grandchildren, and 14 great, great, great grandchildren. Now that is one large family get-together and she loves on every single one of them."
Asking Dobbs what his biggest challenge in his job is, he replies, "The biggest challenge I see is when the resident is in a nursing home and their family is not as involved as they should be. That can be so sad. That is when I am glad that the caregivers are there for them."
Over the years, Dobbs has visited over 300 facilities, seeing 600-800 people. Each trip is different and unique. "I really get attached to these older people," Dobbs says. "When I do visit them, I am usually there for quite a while because they have so much they want to say. They tell me all sorts of stories, some funny and some sad. I feel like if I make that person feel like the most important person in the world that day, I have done my job. Helping these seniors is the most rewarding job for me."
"What is your biggest asset?" I ask Dobbs. "I would have to say the fact that I am given the opportunity to know that I can talk to this person, take one moment in time and bring happiness to them. Sometimes, it can be a bouquet of flowers, or hundreds of birthday cards (1500) with the help of social media to the senior that thought no one would remember. It could be singing a song or doing a little dance with the senior that thought no one would join in. It's watching the senior glow with delight. It's making their wish come true. Yes, I am a senior storyteller and I will continue to be the voice of the elderly people, making a difference in their lives, along with mine," Dobbs says.