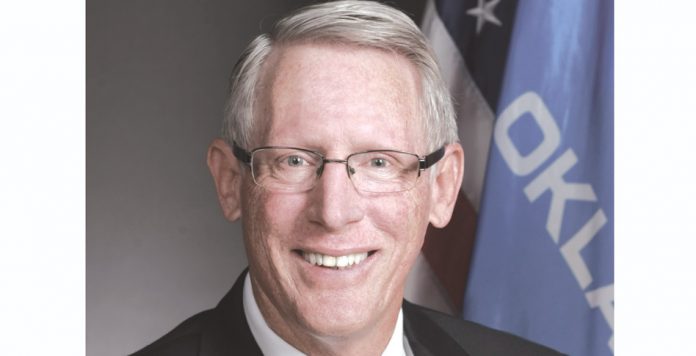 Story by Bobby Anderson, RN
Oklahoma's assisted living providers are set to gather later this month for the first time since Covid-19 in what Melissa Holland hopes to be a celebration and a learning event that will benefit Oklahomans.
The Oklahoma Assisted Living Association's 2021 convention and trade show will be held Aug. 24-26 at RiverSpirit Casino Resort in Tulsa.
This year's theme will be OKALA's Roaring to Kick Off a New Decade with a 1920s flapper theme.
Melissa Holland, OKALA's executive director, said this industry-only event will afford the opportunity for members to interact for the first time since Covid-19 in a comfortable, fun environment to share and learn best practices to serve the state's assisted living population.
"We're really excited because it will be an in-person event, back to our annual educational and trade show event," Holland said. "We'll have educational sessions for our administrators, nurses, activity directors, dietary, marketing and maintenance so they can come and get a lot of good education courses based on some of the needs they have expressed."
Former University of Tulsa Head Football Coach and Oklahoma Senator Dave Rader will help kick off the event with a session on team building.
Holland said she frequently receives member requests on how to build strong, more cohesive staff units to better serve residents and Rader is one of the best in the field.
Having coached college football for four decades, Rader is best known for his 12 seasons as head coach of the University of Tulsa. At age 29 he was the youngest offensive coordinator in the Southeastern Conference. Then his alma mater made him the youngest head coach at the time in Division I NCAA football at the age of 31.
Awarded the NCAA District Coach of the Year honor in 1991 after his Freedom Bowl Champion University of Tulsa team finished 22nd in the national polls, he was appointed to the American Football Coaches Association Ethics Committee, and served as the representative of Independent Universities to the now defunct College Football Association.
Many of his student athletes went on to play in the NFL including seven quarterbacks, and many more to productive careers outside of athletics. His Tulsa teams consistently graduated at a higher rate than the university body in general.
He is honored to be a member of four Halls of Fame.
Walt Disney World/Epcot Center and Marriott Hotels alum Toni Fisk will present on her newly-released book #dinewithdignity Unlocking the Mystery of Dementia and Dining. Fisk brings her 35 years in the food and hospitality to bear in tackling an often overlooked senior issue.
The book focuses on the role of care partners and provides insight and tips on ways to maximize enjoyment in the dining environment while answering "the questions that you didn't know to ask."
Holland said information will be presented on the Covid-19 vaccine and separating fact from fiction in today's fragmented media environment.
The pandemic stretched providers in a number of directions in their efforts to keep residents and staff safe.
Holland said her members continued to rise to the occasion.
"They have been phenomenal. They really have," Holland said. "They have been amazing. When they were locked down I was able to send them ideas and (information) to help them. I"ve never had so many thank-you's in this last year-and-a-half."
Assisted Living was founded on a resident-centered philosophy to enable choice, preserve dignity, encourage independence, and promote quality of life.
Assisted living communities offer supportive amenities, service and care in a residential setting with the comforts of home. Assisted living communities have a staff available 24/7 to assist with care, safety and support. When you have seen one assisted living community, you have just seen one. They come in all different shapes and sizes, and offer a variety of features, amenities and prices.
The association offers a number of resources to help you make an informed decision when evaluating the state's 170 assisted living communities. You can visit their website at okala.org or call them at 405-235-5000.