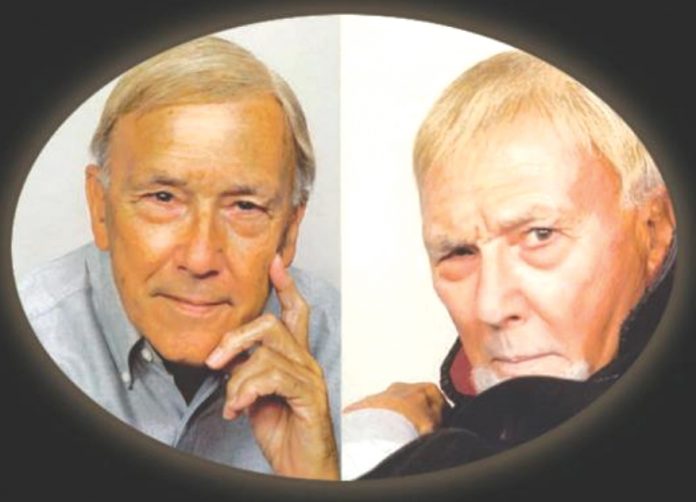 by Dot Liles, Contributor
John Ferguson turned 94 in February and is still counting. Yes, Oklahoma has counted on him many times. He has lent his talent, not only professionally, but to a host of charitable and fundraising events. This year the Oklahoma Senior Follies are counting on him to be our "King" and "Count." He will be helping us raise money for the Alzheimer's Association.
John will be surrounded by a bevy of beauties with elaborate show costumes and hats. Also, joining him on stage will be Jackie Short as "Elvira." He has just one thing to laughingly say about this to all Oklahoma's senior men, "Eat your heart out!" You will see him on stage as "John Ferguson," the King, and as his most-remembered character, "Count Gregore."
Also featured at this year's show will be Vince Gill via video performance and Emmy and Grammy-nominated David Hooten on trumpet. There will be many new performers as well as a host of your favorites from past years! The OKLAHOMA SENIOR FOLLIES will be at Hudson Performance Hall, 2820 N. May, Oklahoma City, this year. The show dates are May 20 at 7:30 p.m., and May 21 and May 22 at 3:00 p.m. Tickets can be purchased by visiting the website at www.oklahomaseniorfollies.com or www.TicketStorm.com or by calling Ticket Storm at 866-966-1777. This year we have added a seating chart with $25 seats, $30 seats, and $40 seats. You can also purchase blocks of ten and get a $5.00 discount.
We promise you-it will not be a draining experience! This year will be an overflowing, fun, and exciting show to remember. Count Gregore and the cast of the Senior Follies cannot wait to see you there!