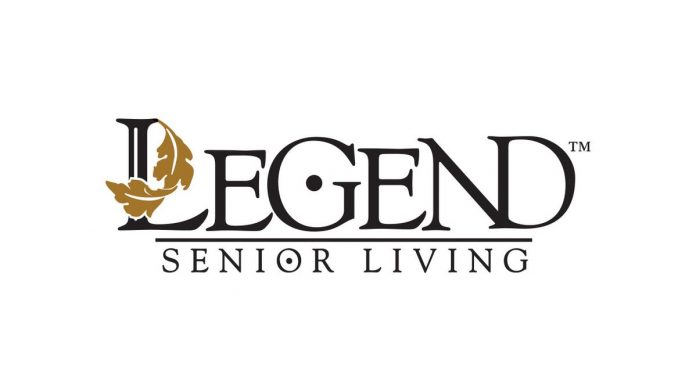 Legends at Rivendell invites professionals
by James Coburn, Staff Writer
Healthcare professionals are invited to celebrate the arrival of spring at Legend Senior Living at Rivendell.
Gather among friends at the event hosted by Sarah MacAllister and Kristen Thomas at Legend Senior Living at Rivendell in Oklahoma City from 4:30-6-30 p.m. Tuesday, April 19, located at 13170 S. May Ave., Oklahoma City.
Legend at Rivendell is a center for assisted living and memory care.
Festive activities for the spring fling professional mixer will include appetizers and prize raffles.
"I feel like we are so caught up sometimes in the day-to-day. So, we just wanted the opportunity for professionals to just kind of relax. You can talk about work; you can talk about raffles. We're just going to have raffles, nothing too scripted just so they can relax and put their feet up," MacAllister said.
Legend at Rivendell has done similar events in the past prior to the pandemic. Healthcare is one of the most challenging industries to be part of with experiencing COVID-19, MacAllister continued. Their job of caring for millions of seniors across the US continues every day.
"We still need those connections and people outside our building to do their job. And we're relying on everyone else, and they are relying on us to do our job," MacAllister said.
While spring is a time of new beginnings, healthcare professionals continue their noble calling of carrying on their shifts with compassionate care and best practices in protecting lives and quality of life itself. Each day is a time of learning something new and to celebrate the human spirit.
The professional mixer is a time to gather with long-time colleagues and to make new personal connections. It is a time to leave your office space and social media to meet in person. Professionals will be able to enjoy the comfortable and relaxed environment.
"We'll be offering tours if people want to see our community," she said.
The campus offers assisted living and began offering memory care a few years ago as the need presented itself.
"I can hold 66 in assisted living and then in the memory care they can hold 75 residents," she said.
The memory care offers three separate neighborhoods, depending on the level of cognitive function of the residents, depending on what the family likes and what the nurses would prefer. They are safe in a home where they can best thrive and be with other residents of a similar mindset and physical level.
Legend Senior Living at Rivendell love community involvement. They are members of both the Newcastle and Oklahoma Chamber of Commerce.
"We believe in paying it forward and having everyone help out. The residents all have cardiologists and primary care doctors and all those things that are in the professional healthcare world," she said.
Please RSVP by calling or emailing.
For more information, contact Sarah MacAllister, at 405-703-2300 or [email protected].
Visit www.legendseniorliving.com.