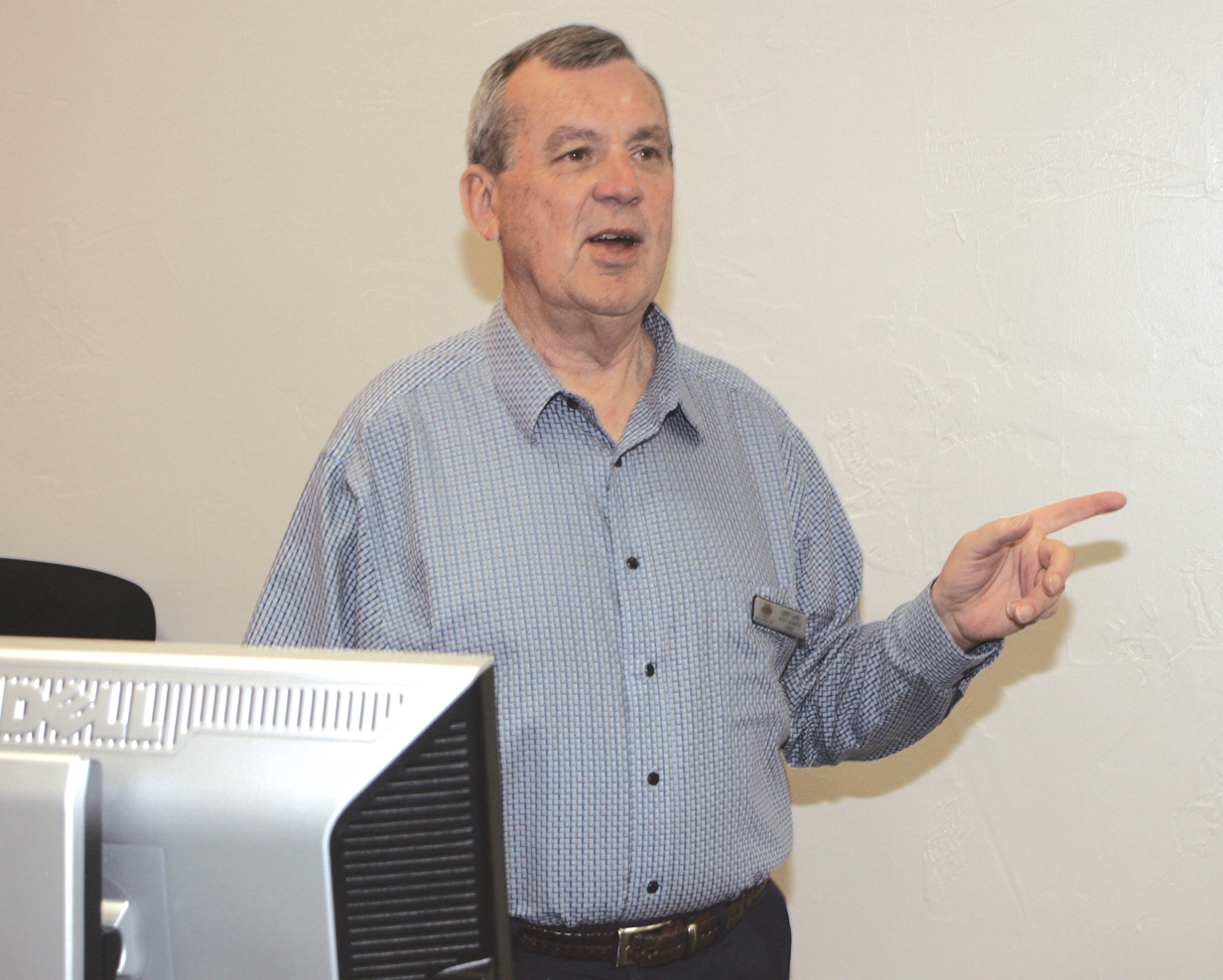 Seniors Can Treat Life Experiences in Book Format
Story and photos by Darl DeVault
After decades of work and life experience, many seniors and retirees have the concept of writing a worthwhile book in their heads. But the challenge of finding a traditional publisher willing to accept their book idea as viable usually discourages many of these would-be authors.
Their struggle is understandable. Traditional publishers make their decision to publish based on whether the proposed manuscript can be turned into a page-turner. They are looking for minimum sales of nearly 10,000 books. This means many worthwhile ideas and manuscripts are rejected, and many good books are never even attempted.
The Digital Age presents seniors with a modern solution to this problem. Print-on-demand publishers enable new authors to bring their book ideas to market with a minimum of concern. Some of these non-traditional publishers—some call their business model "subsidized publishing"—offer to publish a print-ready publication for a one-time setup fee of only a few hundred dollars. The author-client can then purchase these digitally printed books at wholesale prices in lots as small as 50.
Moreover, subsidized publishers link with booksellers like Amazon to leverage their investment in these digitally published works. Combining the author setup fees and purchases with the revenues from outside book sellers like Amazon enables publishers to realize a profit for books without best-seller status.
"I was able to get my manual for training service dogs published last year without the long search for a traditional publisher," said Barbara Lewis, longtime dog trainer and retired head of New Leash on Life in Norman, Okla. "This was a much-needed book that has helped a lot of people in Oklahoma and outside the state."
Lewis spent decades training dogs and managing the nonprofit 501(c)3 organization that specializes in the training of dogs that assist people with daily living skills. She was able to capture her life experience in Successful Working Dogs, a 90-page illustrated dog training manual. The book helps people who need working dogs to better choose and use these animals in their daily lives.
Many aspiring authors need help with editing and designing their books before approaching a subsidized publisher. To minimize extra charges from of a subsidized publisher, aspiring authors should submit their books in a version as close to printable as possible. This often requires the services of a professional editor and designer with the skills to polish and format the final version of the book.
One Oklahoma City go-between for authors and subsidized publishers is Larry Floyd, 67, who helped Lewis get her book into print. He offers his services under the business name of TurnKey Communications. A longtime journalist and author living in Surrey Hills, Yukon, Floyd provides editing and publishing consulting for numerous authors.
His services can be as in-depth as ghostwriting the book, or as minimal as formatting the finished product for the publisher.
"When I talk to people about what I do," Floyd said. "I'm always surprised by the number of people who say they have an idea for a book. Sometimes it's related to their profession, sometimes it's an idea for a children's book. I guess there's a book idea somewhere inside almost every adult."
Floyd, who also teaches U.S. history part-time at OSU-OKC, says he gets great satisfaction from helping someone with unique skills or experiences share their story as an author. "There is a wealth of knowledge and experience out there, especially among retirees," he said. "Many of them spent busy decades honing an expertise in a particular field without the extra time to share that knowledge in a publication. In retirement, they now have the time and with digital publishing the means."
The subsidized publishing costs can often be recouped by authors by selling anywhere from 300 to 500 copies of the book they purchase wholesale from the publisher. These sales can come from signings by the authors at bookstores and appearances at professional meetings. Social media like Facebook can also play a key role in the new authors' sales.
In addition to individual authors, businesses and nonprofits often have a marketing need for a book about their organization or services, but these kinds of books have little attraction to a traditional publisher. Subsidized publishing offers an ideal solution for these kinds of business or organizational needs.
Floyd recommends would-be authors approach subsidized publishers with caution as some of these businesses are infamous for rip-offs and deception. Aspiring authors new to the publishing world are often flattered and talked into spending much more than necessary to see their book in print.
At TurnKey Communications, Floyd says he helps steer first-time authors through many of the complexities of the publishing world, both subsidized and traditional. He also helps these authors market and sell their books through his online sales and fulfillment service.
For additional information or a free consult on how to get a book idea into print, contact Floyd at [email protected] or call (405) 373-3467.