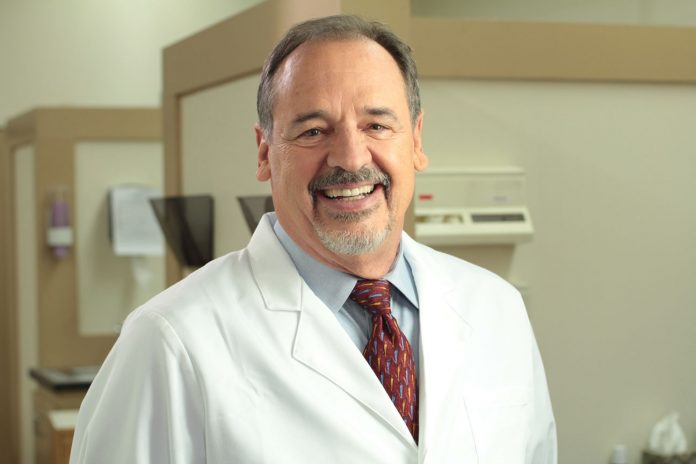 by Bobby Anderson, Staff Writer
Ever been to the dentist's office only to see the dentist pop his head in for a couple minutes and then hurry on to the next room?
When's the last time you really talked to your dentist other than the few minutes when he has his hands in your mouth?
A dentist for nearly 30 years, Dr. Charles L. Goodwin saw how the practice of dentistry was ever-moving towards the business of dentistry.
It's the reason he decided to retire.
But that love of people and joy of changing patients' lives through the art of quality dentistry made retirement short-lived.
So when the Oklahoma City dentist returned to practice he hired Bobby Long as his director of business operations. It's Long's job to insulate Goodwin and grow the business while Goodwin focuses on his true passion.
And it shows in the way Oklahoma City's Easy Dental Solutions has helped patients across the metro.
Easy Dental has three convenient locations covering the metro. The first is at 10001 S Pennsylvania Ave Ste M220. Easy Dental is also at 1100 North Mustang Road in Mustang and 4341 SE 15th Street in Del City.
In his previous practice, Goodwin felt that the business owned him.
"Now he's at a point where he works to have fun and enjoy it," Long said. "He is at a point in his life where he doesn't work because he has to he works because he wants to."
"That's a real positive impact on the way he does dentistry."
Long says it's not uncommon for Goodwin to spend 30 to 45 minutes with a patient just to make them comfortable.
Goodwin has several dentists staffing his three locations.
Dr. Golnaz Naghdi received her Doctor of Dental Surgery from the University Of Oklahoma College Of Dentistry and graduated in 2007.
In 2010, she graduated from the prestigious Misch Surgical Implantology Institution and has been a member of the International Congress of Oral Implantologists since.
Dr. Jean Lee received her Doctor of Dental Surgery from the University of Oklahoma.
She understands that we all have different stories, different concerns, and different goals.
Dr. Leisha Everett, DDS graduated from the University of Oklahoma with a Doctor of Dental Surgery in 1993.
Easy Dental offers almosts every aspect of dentistry in-house and rarely encounters cases that it has to refer to other places.
Some of Easy Dental's more popular services include:
WHITENING – This is the procedure of making teeth whiter, and therefore more attractive. Easy Dental uses several methods: Zoom!, passive tray whitening, and professional strength white strips.
Teeth typically become at least six to ten shades whiter, sometimes more.
VENEERS – Veneers are a dental procedure in which a covering is placed over the outside (visible area) of the tooth. Veneers are usually only done to the part of the teeth that are visible when talking or smiling. The procedure can be direct or indirect.
The advantage of veneers versus crowns is that much less tooth material is removed, and the procedure is generally less uncomfortable. Veneers are recommended for teeth that have large fillings or little tooth structure.
INVISALIGN – Invisalign straightens your teeth with a series of clear, virtually invisible custom-molded aligners. By using a series of clear, removable aligners, Invisalign straightens your teeth with results you'll notice sooner than you think. The course of treatment involves changing aligners approximately every two weeks, moving your teeth into straighter position step by step, until you have a more beautiful smile.
DENTURES – There are different types of dentures, but they share their common function. They replace teeth that have become loose or been lost due to bone loss. When bone loss around the roots of teeth is great enough to loosen them or let them fall out, it's time for dentures. Relax. No one enjoys losing their natural teeth, but you can still eat and talk regularly.
Dentures are fitted to go over or around whatever teeth remain in the mouth, depending on the type.
Often implants can used to further stabilize the dentures.
IMPLANTS – A dental implant is an option to replace a missing tooth. In this procedure, a small titanium shaft is surgically implanted into the bone and allowed to set. The bone grows around it forming a tight connection, which additionally slows or stops the bone loss that occurs when the root of a natural tooth is missing.
BRIDGES – This is an option for filling the space created by a missing tooth. It is formed to look like the missing tooth, and it takes its place in the mouth.
A bridge replaces the missing tooth, both functionally and cosmetically.
Now you know what dental problems you can face in the future. However, if you are suffering from any dental problems mentioned above, contact the Most Popular Dentist in Dubai.