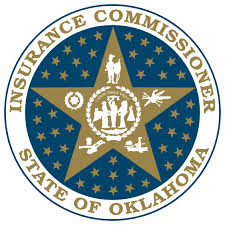 The Oklahoma Insurance Department (OID) is continuing its mission to protect seniors from con artists. The agency is hosting a series of free events across the state to teach the state's most vulnerable citizens how to spot, avoid and report fraud.
"The rise in the use of technology has given crooks new ways to scam people out of their hard-earned money," said Oklahoma Insurance Commissioner John D. Doak. "Seniors are especially susceptible because many of them have a substantial savings, excellent credit and aren't likely to go to police if they think they've been scammed. We want to give seniors the upper hand the next time someone tries to take advantage of them."
The U.S. Subcommittee on Health and Long Term Care estimates that seniors represent 30 percent of scam victims even though they make up only 12 percent of the population. One 2015 report estimated that older Americans lose $36.5 billion a year to financial scams and abuse. The perpetrators include fraudulent telemarketers, door-to-door con artists, identity thieves and Internet schemers.
At eight events across the state, experts from the OID's Anti-Fraud Division, the Oklahoma Attorney General's Office, Oklahoma Bankers Association and Oklahoma Department of Securities will detail the latest scams. The conferences will be held in March, April and May. Two paper shredders will be given away to public attendees at each location.
Each seminar is free for seniors and includes breakfast. Insurance professionals can attend a conference for four hours of Continuing Education (CE) credit. The cost for CE credit is $30.
The conferences are partially funded by the Administration on Community Living's Senior Medicare Patrol grant. Attendees must register online at map.oid.ok.gov or by calling 800-763-2828.
2018 Senior Fraud Conference Schedule
Registration – 7:30 a.m., Breakfast – 8:00 a.m., Conference – 8:30 a.m. to 12:15 p.m.
March 13 – Ardmore – Ardmore Convention Center, 2401 N. Rockford Rd. Salons D & E, Ardmore, OK 73401
March 28 – Oklahoma City – The Tower Hotel, 3233 Northwest Expressway, Oklahoma City, OK 73112
April 3 – Woodward- Woodward Conference Center, 3401 Centennial Lane Exhibit Hall A, Woodward, OK 73801
April 10 – Tulsa – Marriott Tulsa Hotel Southern Hills, 1902 E. 71st St. Council Oak Ballroom A-C, Tulsa, OK 74136
April 19 – Ponca City – Carolyn Renfro Event Center, 445 Fairview Ave., Ponca City, OK 74601
April 25 – Lawton – Cameron University, McMahon Centennial Complex, McCasland Ballroom A&B, 501 S.W. University Dr. Lawton, OK 73505
April 26 – Norman – Embassy Suites Norman, 2501 Conference Dr.
Norman, OK 73069
May 1 – Broken Arrow – Stoney Creek Hotel, 200 W. Albany St. Stone Room, Broken Arrow, OK 74012