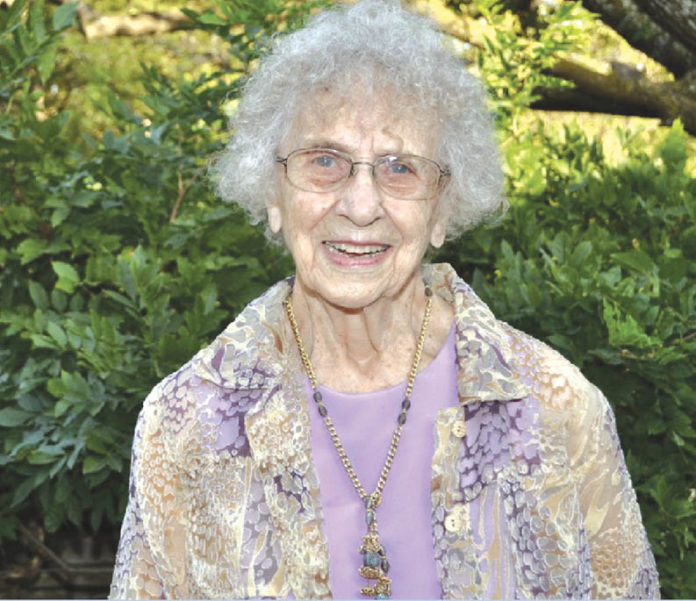 Still Going Strong
photo by Vickie Jenkins
It all began in San Coulee, Montana when a precious baby girl was born on October 21, 1920 and was given her first gift, the name June Rose. At age four, June's family moved to St. Louis, Missouri and lived there until June's marriage to Robert Lee Ranney in 1942. A beautiful woman, inside and out, June turned one hundred years old on October 21, 2020. A friendly individual that always has a smile, the love she has for others shines bright!
Staying active keeps June feeling young and staying healthy. She is a member of Central Presbyterian Church where she has been an active member since 1957, serving as trustee and literalist. A charter member of Metro Camera Club since 1977, and still going strong, June was honored with the June Ranney Gallery in the Will Rogers Rose Center, highlighting outstanding Metro Camera Club photographs. June is also a member of SeniorNet Computer Club, which she joined in the mid eighties. Her volunteer work includes: Girl Scout leader, serving at the Red Andrews Christmas Dinner, helping with the archives of the Oklahoma City National Monument where she received an award in her name plus serving as past president of the American Business Women's Association. (story continues below)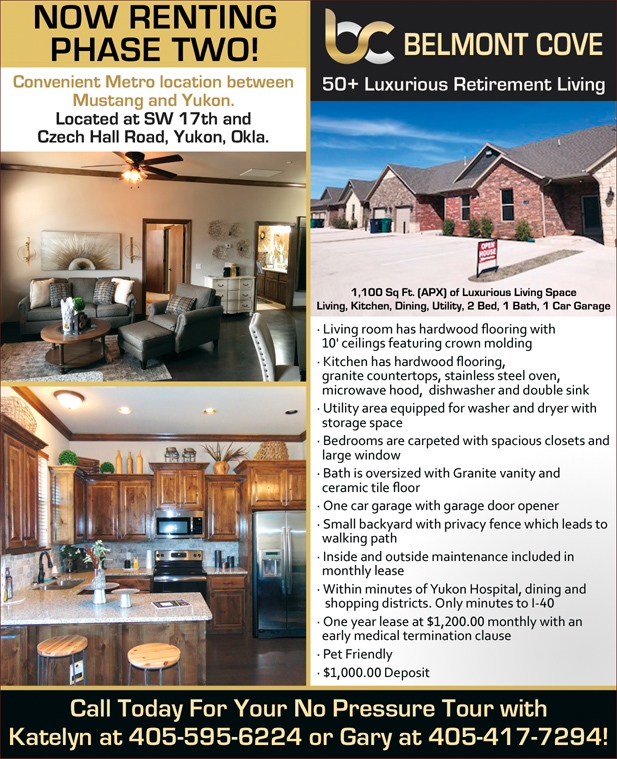 The mother of five children and widowed in 1967, June still lives in the house where she captured heartfelt memories with her family. "I think the one thing that surprises most people is the fact that I have lived in this house since 1957 and I still take care of everything myself," June said. "That includes house-pick-up on a weekly room by room schedule, washing, ironing and mending when needed," she added. "Plus, I have plenty of desk work; mail and email to keep me busy in my office," she said with a smile.
Asking June what she contributes her good health to, she replied, "Proper diet, dwelling on the positives and never the negatives. I have never been one to smoke or drink and I can say that is over a lifetime. My number one hobby is flower gardening which I have been doing since fourth grade. My gardening gets excessive in season but I do it all myself and I love every minute of it. The garden is full of beautiful flowers in the spring." I could tell she was very proud of her garden when she spoke of it. "I also enjoy crossword puzzles, and I have done knitting and sewing in the past," June added. June is a very talented horticulturist as well and an avid railroad enthusiast and collector.
June attended Beaumont High School. "My first job in St. Louis after college was at a community center teaching crafts to youngsters In the summertime. I taught games, crafts and dancing to youngsters in a summer program setup on the school grounds," June said. "There was always a pageant with acting and dancing at the end of summer. I was so fortunate to be assigned to the school across the street from my home. It was a fun time working with them."
"Shortly after my marriage, my husband and I moved to Davenport, Iowa. After Beaumont, I attended Harris Teacher's College and graduated from there in 1942. I never did teach there. However, it was during war times, and I found a well paying job working for the War Department in the inspection office of a tank factory," June commented.
"I lived here in Oklahoma City and was working for Dr. Jack Hough of the Otological Medical Center where I worked for fourteen years. I assisted the doctor in the examining rooms, did X-rays, counseled with patients about their particular hearing problems and did Electronystagmography, which was an extensive two hour test."
"For several years I had an in-home candy making business for the Christmas trade only, working several months only to produce June Ranney's Brown Pecan Fudge. I hired two women working in the mornings only. There were many local orders and they shipped to twenty-three states and Puerto Rico. I once was told that an order had been parachute dropped in Vietnam," June commented.
June Rose Ranney, born on October 21, 1920, is an outstanding individual of Oklahoma City, OK. Whereas, it is fitting and proper that the Oklahoma House of Representatives, acting on behalf of the citizens of the Great State of Oklahoma, does hereby send best wishes to June Ranney upon the auspicious occasion of her 100th birthday.