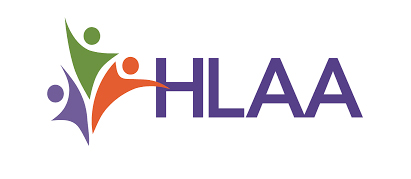 By Ron Hendricks, Hearing Loss Association of America Central Oklahoma Chapter
Hearing Loss Association of America Central Oklahoma Chapter (HLAA COC) announces the 2022 winner of Hearing Aids! Kelly Miles, who is a retired physician and lives in Oklahoma City, is the winner of ReSound Hearing Aids.
Kelly attributes his hearing loss to three possible factors: he was a premature baby and the fact that as a young child his parents took him to the airport because he loved to listen to the roar of the prop airplanes as they started their engines. One other factor is that he has taken a medicine that is ototoxic.
Kelly reminds us all that the loss of hearing can multiply loneliness many times. He shared a quote from Senator Ben Sasse of Nebraska, who says there is a new epidemic in the world: Loneliness. People need to stay connected and Hearing Loss Association is a wonderful place to meet people and make friends.
Dr. Pam Matthews, owner of Pro Hearing, donated the fitting fee as well as consultations. Pro Hearing treats a variety of adult patients with services such as ear cleanings, hearing testing, hearing aids, hearing aid repair, tinnitus support, and more from one of their two Oklahoma City locations. Keep an eye out because you might see Dr. Pam on the pickle ball court.
HLAA COC holds an educational seminar each month September through May at Will Rogers Garden Exhibition Hall, 11:30 – 1:00. For additional information see our website: oklahomahearingloss.org.