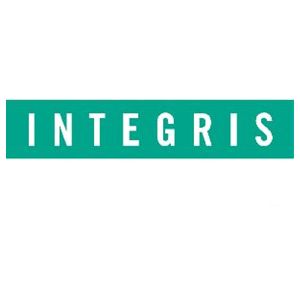 INTEGRIS, Oklahoma's most comprehensive health care system, announces the selection of Timothy Pehrson as its president and chief executive officer following completion of a national search. Pehrson comes to Oklahoma from Intermountain Healthcare in Utah where he most recently served in a dual role as regional vice president/CEO for the North Region and vice president of continuous improvement for Intermountain Healthcare.
Like INTEGRIS, Intermountain is widely recognized as one of the most innovative, high-quality health systems in the country. In his role as CEO of the North Region, he was the market leader of a five-hospital region in Utah and Idaho, responsible for integrating the efforts of physicians, hospitals and health plans to improve care for the communities Intermountain served. In addition to his role in charge of regional operations, as vice president of continuous improvement he led the enterprise-wide improvement efforts across Intermountain Healthcare to drive caregiver engagement and strong performance in safety, quality, patient experience, access, caregiver engagement, costs and growth.
"Tim distinguished himself throughout the interview process with his impeccable record of accomplishment, an impressive understanding of not only today's health care industry and its challenges, but more importantly his insights into areas of opportunity for sustainability, affordability and even greater success," said INTEGRIS Health Board Chairman Pete Delaney, who added, "Tim's strong physician and employee focus and his genuine enthusiasm for the possibilities that exist here make him the right choice to lead INTEGRIS."
"I am both humbled and pleased to be joining INTEGRIS, a health system also recognized nationally for excellence, pioneering medicine, innovation and commitment to community," said Pehrson. "The physicians, clinical professionals and employees at INTEGRIS are some of the most accomplished anywhere. Professionally and personally, my family and I are excited to be making the move to the Oklahoma City area and being part of a growing community that offers an excellent quality of life." He succeeds Bruce Lawrence, who retired last December, and Pehrson officially steps into his INTEGRIS leadership role Aug. 1.
Pehrson's career at Intermountain began in 2000 as operations officer at one of its hospitals, and he was named that hospital's CEO in 2004. Prior to his career at Intermountain, Pehrson worked for United Healthcare, Samaritan Health and Henry Ford Health System.
Tim earned his B.A. in history from Brigham Young University and his master's in health services administration from the University of Michigan.