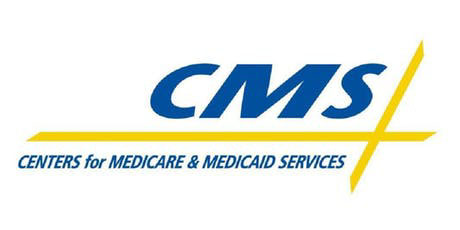 Senate Bill 142
Authored by Sen. Stephanie Bice, the bill prohibits the use of antipsychotic drugs unless a patient was previously diagnosed with a psychotic disorder, with some exceptions.
Bice said according to research from the Centers of Medicaid and Medicare Services, Oklahoma is the worst state in the nation when it comes to the use of antipsychotic drugs for nursing home patients who have received no psychiatric diagnosis to warrant the use of such medications. Bice said it happens to one in five nursing home residents in Oklahoma.
"It's pretty shocking, really. Nursing homes are basically prescribing these drugs as a pharmaceutical restraint to make it easier to handle the patients, but it's extremely dangerous. It can result in illness, injuries, cognitive decline and even death," Bice said. "Until this legislation, there's been nothing that requires the patient, their family or other caregivers to be informed about the use of these powerful drugs. Senate Bill 142 is about requiring informed consent and a proper diagnosis."
Under the provisions of SB 142, a nursing home patient would have to be examined by the prescribing clinician and diagnosed with a psychiatric condition before an antipsychotic drug could be given. Further, the clinician would have to confirm with the nursing facility that they had received informed consent from the resident or their representative.
In May, Gov. Kevin Stitt signed the bill into law effective Nov. 1.
"AARP Oklahoma applauds Gov. Stitt and the legislature for taking action to reduce the inappropriate use of antipsychotics and chemical restraints on nursing home residents," said Sean Voskuhl, AARP Oklahoma state director. "With the passage of Senate Bill 142, Oklahoma's most frail and vulnerable will now be treated with the dignity and respect they deserve."
Senate Bill 888
Oklahoma is second in the nation for nursing home residents with low care needs who could be better served in home and community-based settings. Authored by Sen. Kim David, this bill provides seniors and their families options that best suit the individual's long-term healthcare needs while saving the state money.
"Oklahoma spends 70 percent of its long-term care dollars on nursing homes, and only 30 percent on less costly alternatives. Oklahoma's senior citizen population is expected to increase by nearly 100,000 in the next 30 years – a trend we won't be able to afford unless we start using more affordable options," said David, R-Porter. "By using a variety of home and community-based services, other states like Texas, Alaska and Colorado have obtained a 50/50 mix or better in long-term care spending, achieving significant cost savings while allowing senior to choose care in their preferred setting. This bill will provide Oklahoma's elderly with more options while providing significant savings to the state that can be used on other important services."
SB 888 allows seniors to take advantage of options counseling to ensure they are fully informed of their options prior to admission to a long-term care program, including less costly choices like home health and adult day services.
The bill was also authored by Rep. Carol Bush, R-Tulsa.
One option provided under SB 888 is the PACE program, which is a Medicare and Medicaid program that helps meet people's health care needs in their homes, community or local PACE center rather than going to nursing homes or other care facilities. PACE provides all the services and care covered by Medicare and Medicaid if authorized by the individual's health care team. Services include, among others, adult day primary care (including doctor and recreation therapy nursing services), dentistry, emergency services, home and hospital care, meals, physical therapy, social services and transportation.
In May, Gov. Stitt signed the bill into law effective Nov. 1.