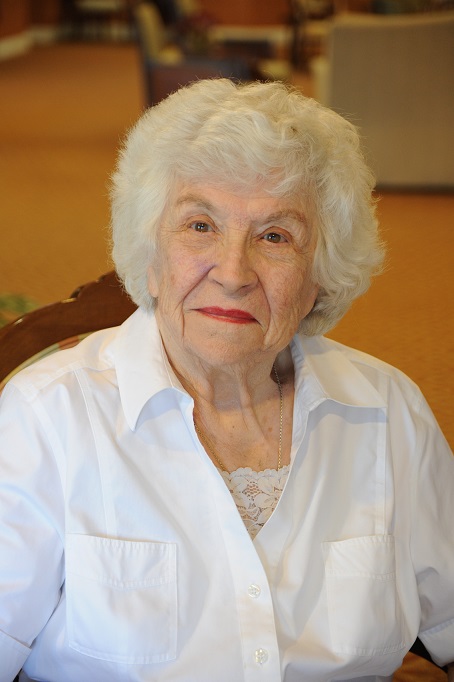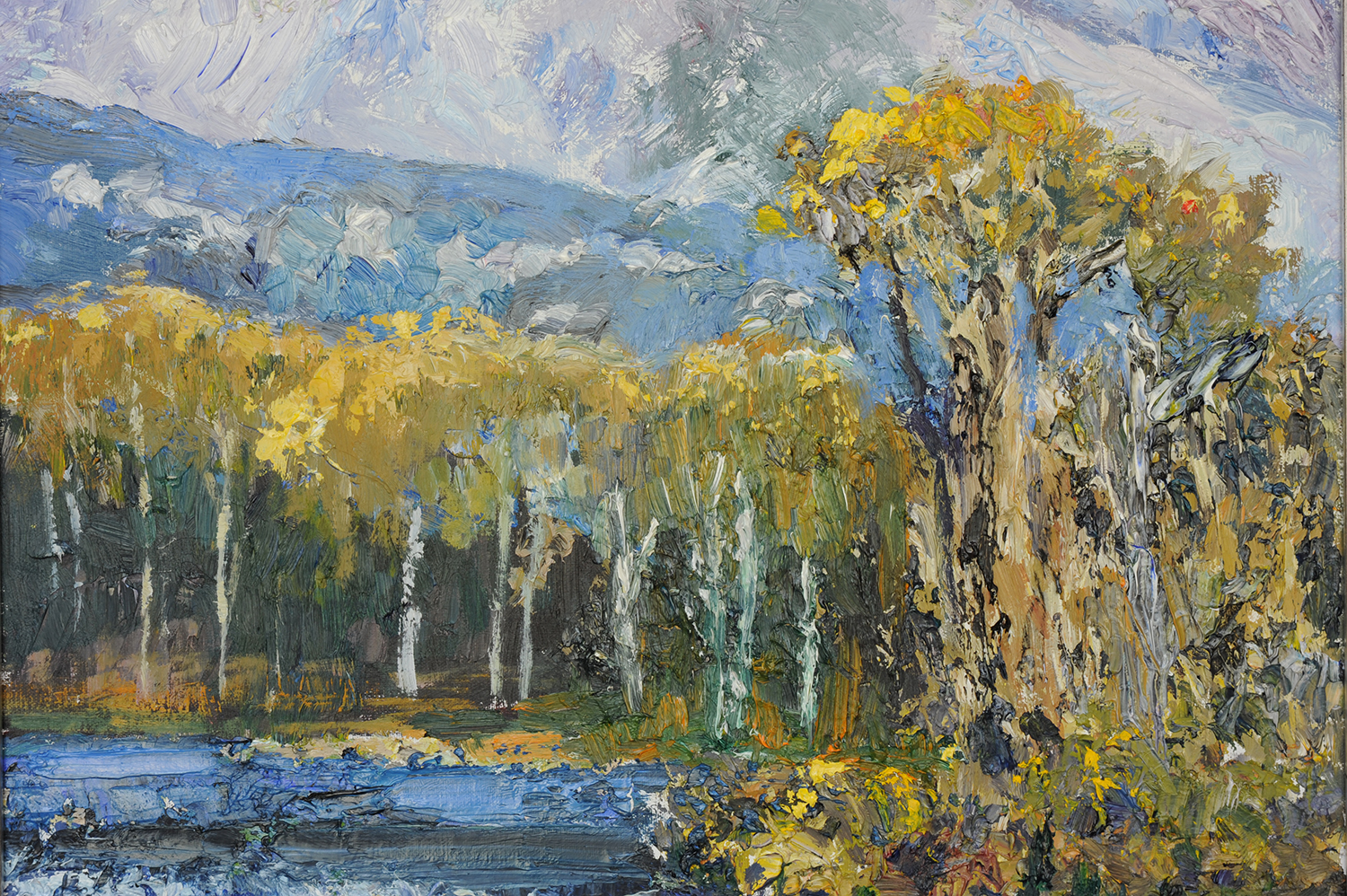 Jeanne Kleinschmidt, a resident at The Fountains at Canterbury in Oklahoma City, earned a featured space in a national art calendar competition hosted by Watermark Retirement Communities.
The Watermark Expressions art calendar, created by Watermark Retirement Communities which manages The Fountains at Canterbury, is designed to be a source of inspiration for all those who receive it. Pieces of art submitted for the competition included sculpture, needlepoint, oil and watercolor paintings and mixed-media. Each month features a beautiful work of art and a brief background story detailing the artist's background, personal history, artistic training and inspiration. The calendar is distributed nationwide.
Kleinschmidt's oil painting, 'Serenity,' was selected as one of 12 features for the 2018 Watermark Expressions art calendar out of entries from Watermark communities located coast to coast. The work was inspired by Colorado scenery.
"The annual Watermark Expressions calendar competition is an opportunity to showcase the abundant creativity being cultivated in our community, as well as the many exceptional artists residing at The Fountains at Canterbury," said Becky Strong, director of community life at The Fountains at Canterbury. "Jeanne is a brilliant artist and we are excited to see her honored with national recognition for her skills and passion."
The piece was first judged as part of a local competition among residents at The Fountains at Canterbury. Three local experts narrowed down the pieces and sent the five best on to the national competition. Final selections to be featured in the calendar were made at the Watermark Retirement Communities' national resource center in Tucson, Arizona.
Please call (405) 381-8165 today to receive a 2018 calendar at no cost while supplies last.
The Fountains at Canterbury is dedicated to being the first choice in senior living, providing a continuum of care including independent living, assisted living, memory care, innovative rehabilitation therapies and skilled care. The Fountains at Canterbury is managed by Watermark Retirement Communities and is committed to creating an extraordinary community where people thrive. To learn more, please call (405) 381-8165 or go online to www.watermarkcommunities.com.