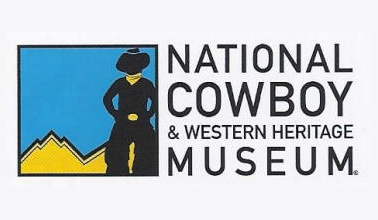 Museum partnering with University of Central Oklahoma to offer special fall course for history majors and future Museum docents
The National Cowboy & Western Heritage Museum is excited to announce a unique program for adult metro-area volunteers, art enthusiasts and history lovers to become a Museum docent who provides guided tours at the National Cowboy Museum. For the first time, the Museum is partnering with the University of Central Oklahoma to offer students and Museum docent candidates a university-level Western History and Museum course.
"Docents play a crucial role in the experience of each visitor to the National Cowboy Museum," said Museum Chief Public Experience Officer Inez Wolins. "With increasing traffic through our galleries this year, we are excited both to offer our volunteers the opportunity of a unique partnership with UCO and new resources to make their experience as a docent the best it can be."
Patti Loughlin, Ph.D., chair of the UCO Department of History and Geography, will lead an engaging 12-week course focusing on history of the American West and the National Cowboy Museum's world-class collections. Participants will research selected art and artifacts and share presentations in collaborative groups. Upon completing the course, participants are eligible to apply for docent candidacy.
"Historians at UCO have a strong tradition of researching and teaching the history of the American West and museum studies," Loughlin said. "My colleagues and I have put together a series of exciting presentations ranging from environmental history to Native American history to popular culture. We look forward to sharing engaging Western history content and interpretation with course participants and viewing and interpreting the art of the National Cowboy & Western Heritage Museum together."
Founded in 1965, the Museum's program is one of the largest and most celebrated docent groups in the nation. Docents are awarded discounted Museum membership, enjoy free Museum admission and other discounts and are invited to behind-the-scenes opportunities.
An uptick in Museum tourism, particularly among school groups, is anticipated due to the Museum's recent efforts to raise more than $40,000 to offset transportation and other costs for public school field trips this academic year.
Registration for the course is open now through Aug. 17. The course will run Aug. 22 through Nov. 14 from 9 a.m. to 10:15 a.m. at the Museum. College students will have the opportunity to receive one credit hour upon completion. The class enrollment fee for incoming docents is $125, or free for those older than 65 with the purchase of a $30 reading packet. The tuition rate is $228.20 for matriculated UCO students.
Register online at http://go.uco.edu/cowboy-link or call the UCO Customized Education Office at 405-974-3030. For questions, call Gretchen Jeane, Museum Director of Education at 405-478-2250 ext. 277.