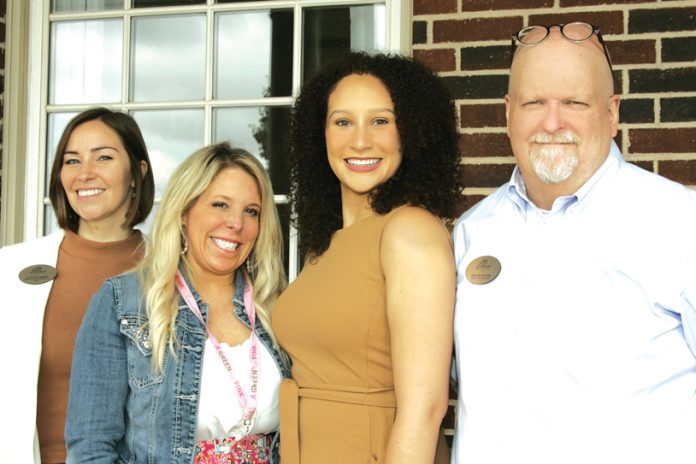 Story and photos by Darl Devault, Contributing Editor
In their first major onsite event since COVID-19, host Villagio of Oklahoma City welcomed 52 Senior Business Solutions Networking colleagues to a luncheon on August 18. This networking session revealed how many people in the industry are new or at new employers, as shifting demographics cause many changes.
Hosts from Villagio of Oklahoma City and Villagio of Bradford Village in Edmond colleagues spoke of some details of their work with seniors.
"This meeting today is the first time we have been able to engage with our larger community in this space since COVID-19," said Caitlin Cairns. She is the director of community life at Villagio of Bradford Village. "We are all thankful for the opportunity to do this as it means a return to normalcy and a better way of life than worrying and working so much to combat a pandemic."
Villagio of Oklahoma City offers its clients assisted living, memory care, and respite care, while Villagio of Bradford Village in Edmond features residential and assisted living.
Villagio and sponsors provided the meal and a large meeting room for the monthly gathering of senior healthcare marketers and senior-focused company workers. They engaged in the meaningful and relevant experience of building a network of contacts to better serve their patients and clients.
Eight attendees were learning about their community peers for the first time, as half of them mentioned they had only been with their new employers for three weeks. Several new attendees said networking with others, especially direct caregiver peers, helped them better understand some of the issues they face at their centers.
Some had attended the luncheons for many of the six years since Bill Muir pulled the SBS group together for the networking sessions.
The luncheon continued with each invitee giving a few minutes of background about their employer and, for some, as owners. The networking session is open to all senior care industry members and comprises a variety of guests explaining their backgrounds. They spoke of how they saw their role in helping seniors with their needs in the community. A few announced special events their venues were planning shortly, inviting others to attend.
Other speakers solicited donations of door prizes needed for the Senior Day on September 21 at the Oklahoma State Fair. Emerald Care Center Southwest was recognized for donations of large flat screen TVs for the Senior Day door prizes the last few years. Many attending volunteer and support the 24 booths at the event.
There was a spirited discussion of local Elvis tribute artist Mike Black who will headline the entertainment for the free Senior Day at the Fair at the end of the day, September 21. He performed last year, and several people mentioned he has sung at area senior centers.
Bob Loudermilk detailed the upcoming free Second Half Expo 2022 to be held on October 22 at The National Cowboy & Western Museum for the second year. This year attendees will receive a free ticket to the museum they can use anytime.
Expo and SBS sponsor Oklahoma Senor Journal owner Robin Gunn supported the Expo in her part of the discussion. She welcomed listeners to hear more details about the Expo on her radio program Rise & Thrive Radio Hour Saturdays at 9:05 a.m. on 96.9FM The Eagle during the run-up to the event.
The meeting continued with more personalized detail from each attendee. The event is an in-person version of a monthly networking newsletter with information, announcements, and networking within the retirement industry.
Some providers reported real-time availability for their care and housing options, along with home care and hospice providers. Speakers covered various topics ranging from personnel issues to renovation offerings and help explaining Medicare to patients and clients.
Conversations before and after the more formal portion allowed attendees to speak with their senior industry peers while sharing information about their employers and caregivers.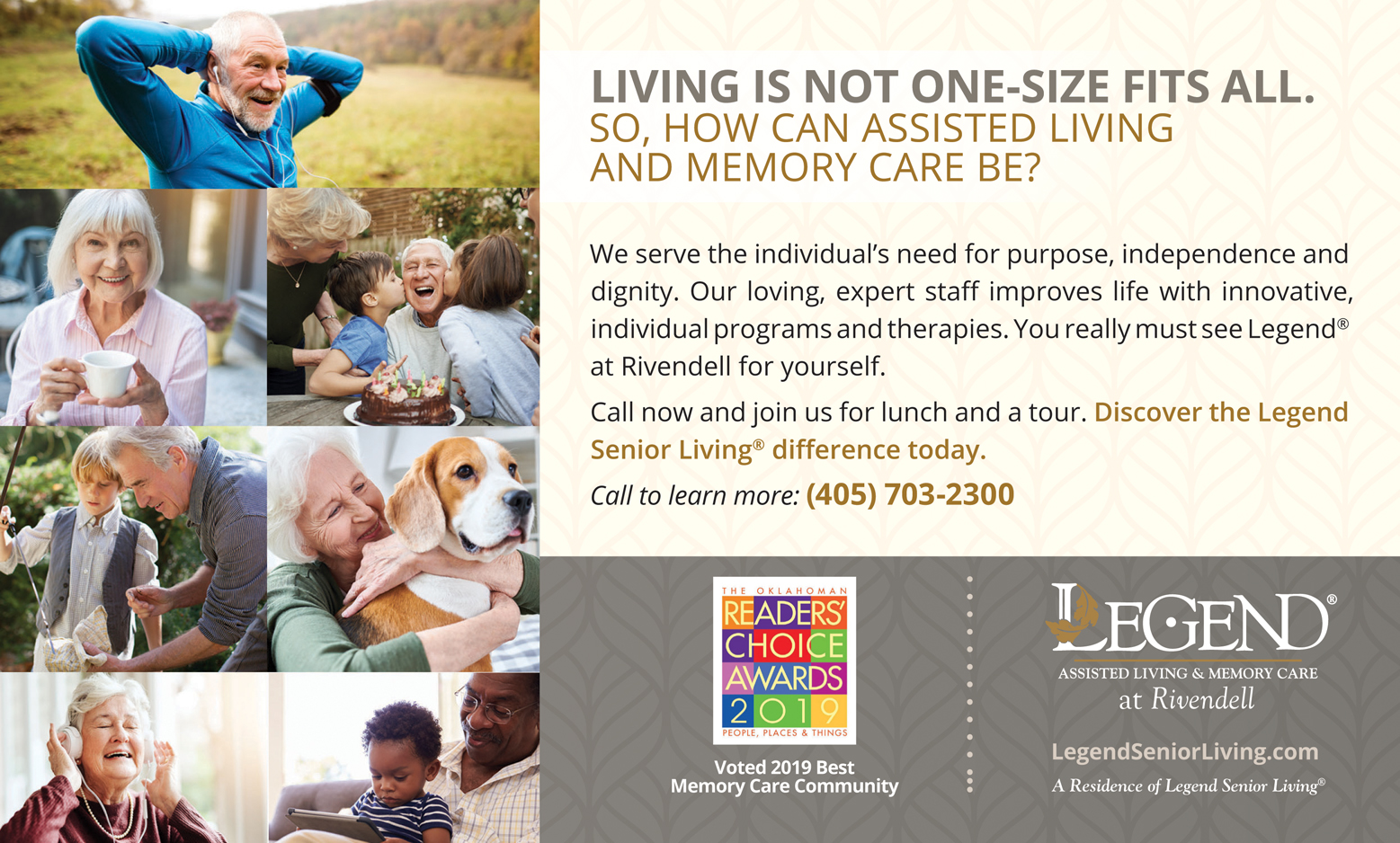 https://legendseniorliving.com/