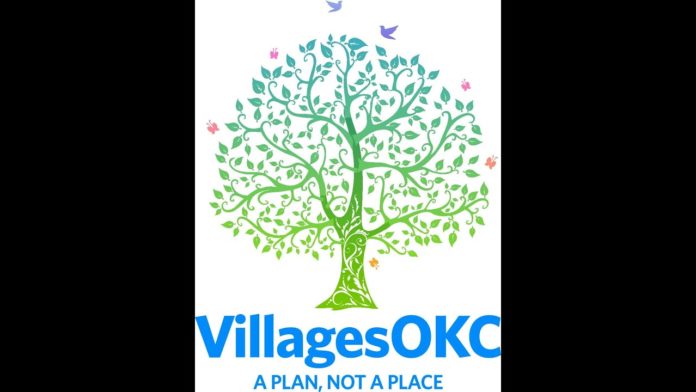 VillagesOKC, an organization of virtual neighbors enabling mature adults to come together to learn, plan, and serve with spirit and dignity, has been selected by the Mather Institute as an honoree of the 2020 Promising Practices Awards. VillagesOKC was recognized for Bringing Brain Health Education to the Community.
Organizations working with older adults from across the country sent in submissions about how they are moving away from conventional practices through new and innovative approaches. Eight organizations with powerful ideas and practices were highlighted for continuing to move the aging services industry forward, despite an abnormally unusual year.
"The Promising Practices Awards honor true leaders in ideation and implementation," said Cate O'Brien, PhD, assistant vice president and director of the Mather Institute. "We hope these projects will serve as a catalyst for organizations across the country and around the world to spark innovation in their own programs."
Over the past two years, VillagesOKC has worked closely with MINDRAMP Consulting, a brain health consulting and coaching company, to develop and sustain a Brain Health Initiative, offering MINDRAMP's unique approach through live presentations, videos, podcasts, web-based classes and workshops. The initiative presents a behavioral and risk-management approach that is specifically tailored for the mature adult population. From 2019-2020, more than 360 older adults attended brain health classes.
From Feb. to June 2021, VillagesOKC will again partner with MINDRAMP to host a weekly Brain Academy. The full semester of engaging, evidence-based sessions will be held via a secure Zoom meeting. The program is $100 for non-members and $50 for members of VillagesOKC. Programming includes:
Level 1. Strong Brains, Sharp Minds: The Art & Science of Aging Intentionally
* Feb. 10 – The Longevity Paradox & The Call to Adventure
* Feb. 24 – May the Force Be with You & Navigational Aids
Level 2. Mapping the Future of Your Mature Mind
* March 10 – Motivation & Assessments
* March 24 – Planning & Skills for Sustainability
Level 3. – Eight Behaviors That Shape Your Brain
* April 14 – Cogwheel Overview, Physical Exercise & Mental Stimulation
* April 28 – Social Engagement, Stress Management & Diet and Nutrition
* May 12 – Sleep, Medical Factors & Environmental Conditions
Practicum 1. Designing Your Brain Health Action Plan
* May 26 – Design Your Personal Action Plan
Practicum 2. Lions & Tigers & Bears: Group Coaching to Overcome Obstacles, Setbacks and Discouragement
* June 9 – Put Your Personal Action Plan into Action
* June 23 –Develop Strategies for Sustainability
"The Brain Health Initiative has expanded the range and depth of our remotely delivered services and has positioned us as a leader in the aging community," said Marilyn Olson, executive director of VillagesOKC. "As MINDRAMP says, 'Everyone wants a better brain.' Offering this program has grown our membership and our place in the greater community."
To learn more and to register for the Brain Academy, please email [email protected] or call 405.990.6637.