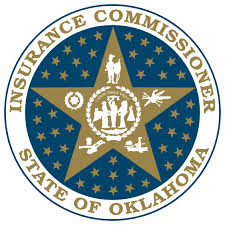 The Oklahoma Insurance Department will host a series of town hall meetings across the state to discuss health care reform. Citizens are encouraged to attend and offer their suggestions.
"With the imminent repeal of Obamacare we have a golden opportunity to fix this broken system," said Oklahoma Insurance Commissioner John D. Doak. "We want to hear from Oklahomans to learn what changes they'd like to see when it comes to health care. Our goal is to have an open forum to discuss innovative ideas and solutions going forward. We will take those reform recommendations to federal lawmakers so our voice is heard when the replacement plan is put together."
Those who cannot attend in person may submit their feedback online at www.oid.ok.gov.
January 30 – Durant, Southeastern Oklahoma State University, Hallie McKinney Building Ballroom, 416 University Blvd. from 12:00 to 2:00 p.m.
January 31 – Tulsa, Tulsa Central Library, 400 Civic Center from 12:00 to 2:00 p.m.
February 6 – Norman, Norman Public Library, 225 N. Webster Ave. from 11:30 to 2:30 p.m.
February 6 – Oklahoma City, Francis Tuttle Technology Center, Portland Campus, 3500 NW 150th St. from 5:30 to 8:30 p.m.
February 7 – Bartlesville, Bartlesville Public Library, 600 S. Johnstone Ave. from 2:00 to 4:00 p.m.
The Oklahoma Insurance Department, an agency of the State of Oklahoma, is responsible for the education and protection of the insurance-buying public and for oversight of the insurance industry in the state.