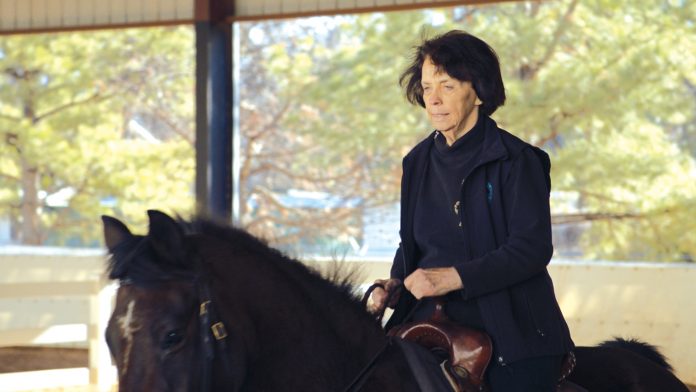 After a major fall, metro senior credits physical therapy with helping her regain independence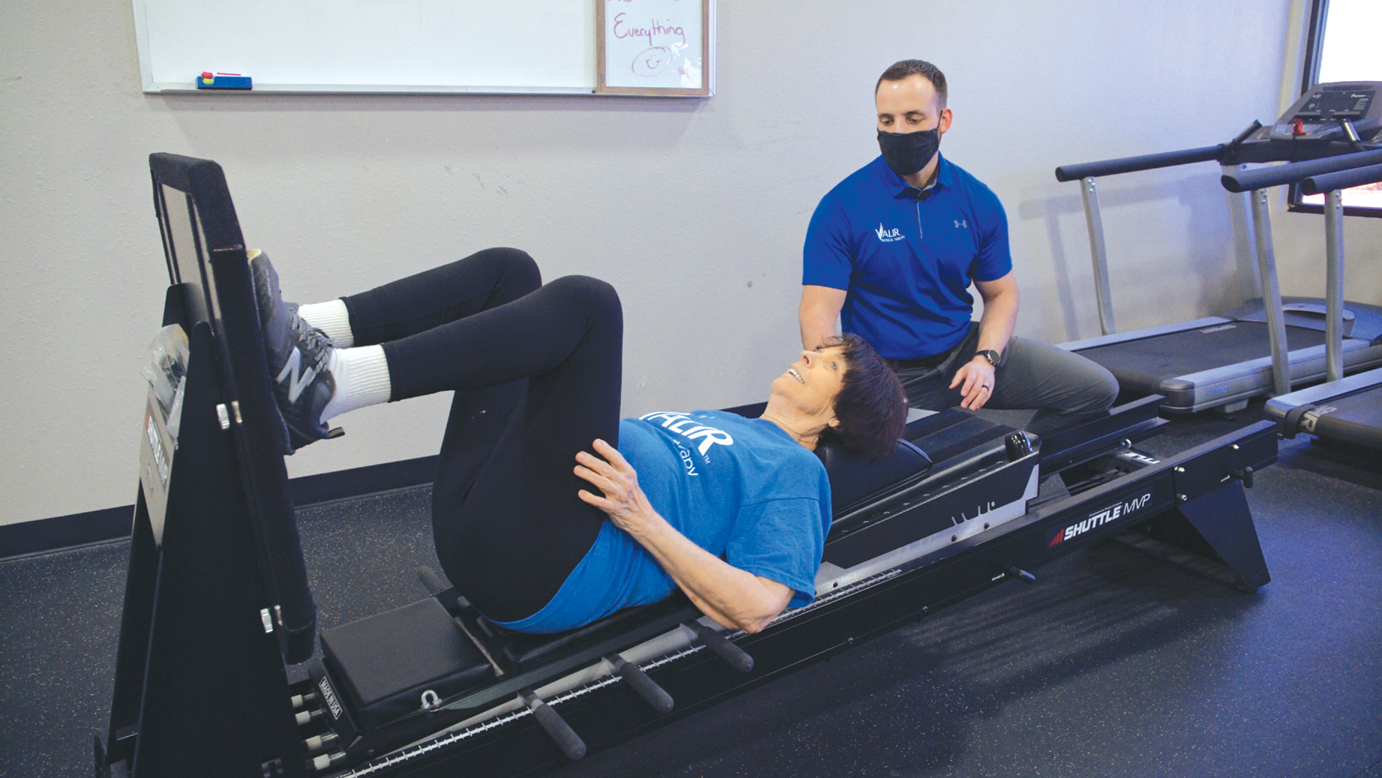 Equine lovers can't imagine life without horses. Carol Peake or Piedmont is one of them, but a fall in the stables meant she had to pull back the reins on riding and she worried she might never ride again.
Peak has ridden horses since childhood. After another of countless rides, she was putting her riding gear away when it happened. A saddle strap wasn't properly secured, leaving the loop in line with her foot.
"When I turned around to walk off that loop was around my ankle," Peake recalled. "It yanked my foot out from under me and I crashed to the ground right here on the concrete."
Her husband was nearby and heard her holler. He rushed to her side and called for help. Peake was rushed to the hospital where they found she had broken the ball off her hip and fractured her femur. She required surgery to repair the damage. Weeks later, she was back home, in pain and barely able to bend at the hit. She wondered how she would be able to ride again. That was when Peake started working with Dr. Alex Maxwell, a physical therapist at Valir Physical Therapy in Piedmont.
"She came in, day one, and knew, 'I want to get this pain under control,' and then, right after that, 'I want to get on a horse as soon as I possibly can,'" Maxwell said.
"Mostly I wanted my life back," Peake explained, but she knew she had a long way to go.
"She was very unsteady, and she was pretty nervy about standing on one leg, which you have to be on one leg to get into a stirrup and swing your leg over the horse," Maxwell said.
Peake was upfront with Dr. Maxwell, telling him on her first day about her determination to get back in the saddle.
Knowing her goals, Maxwell tailored her therapy in ways that would help her reach that goal of returning to riding. They focused on exercises that would target specific muscles, strengthening her body in ways that would help her someday get back on a horse again.
"We find those things they want to do, and we make sure we are addressing them through our modalities and treatments," Maxwell said.
Peake was determined to get better. She pushed through day after day. With Maxwell's help and encouragement, she began to see improvement — her pain became more manageable, and her strength increased. Nine months later, she reached her goal, climbing back in the saddle for the first time since her injury.
"It was exhilarating," she said of that moment.
Peake continues to ride regularly. She does need a little help getting into the saddle, though she's getting closer to doing it on her own. Meantime, she continues to work on strength and range of motion in her hip with the help of the team at Valir PT. She knows without them riding could easily have become a thing of the past.
"Being able to talk about something for weeks and weeks and train for it in here and then actually get to see her go and do it, it was an opportunity that I really appreciated her giving me," Maxwell said.
Interestingly, Peake says the help she got through physical therapy brought other positives, helping her to enjoy time once again in her garden.