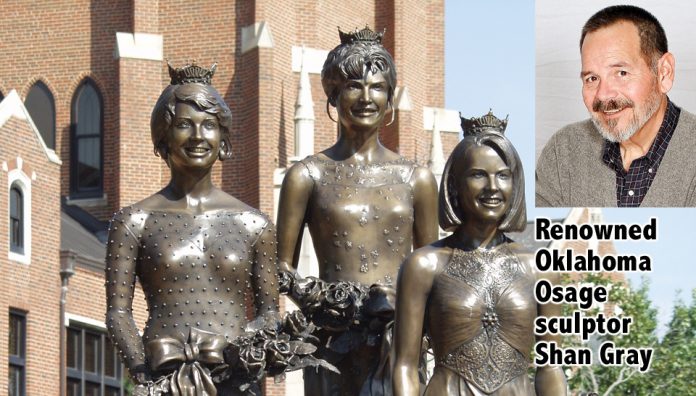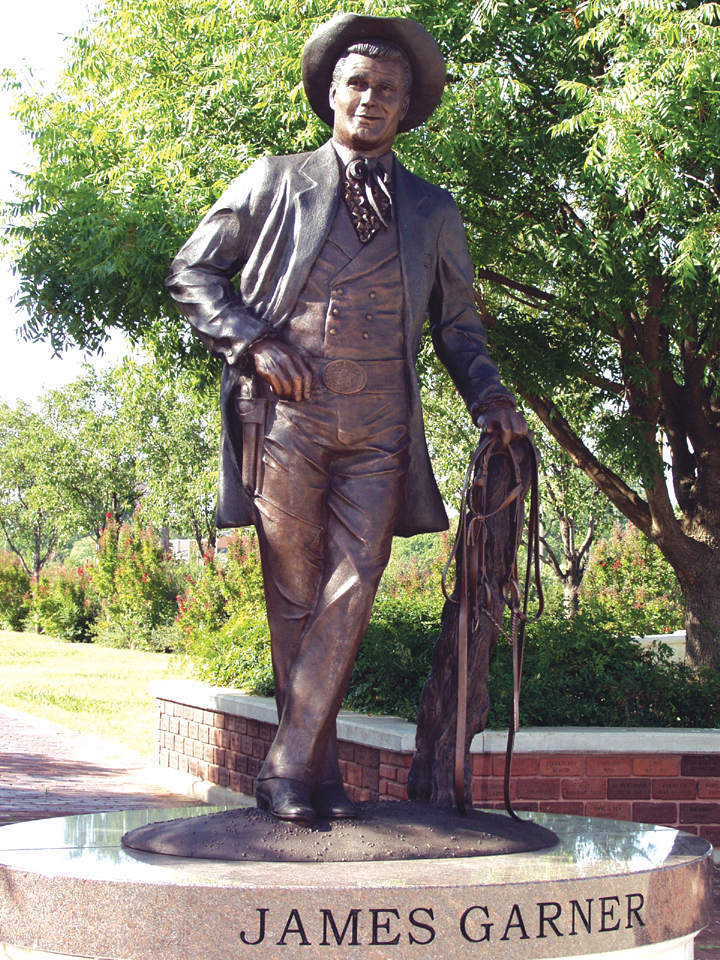 Story by Darl DeVault contributing editor
Renowned Oklahoma Osage sculptor Shan Gray died in September at age 65, but his legacy as the most prolific artist of the Oklahoma Centennial Commemoration will live on in the state with his iconic bronze masterpieces of public art.
Gray was hitting his stride as a prolific figurative portrait sculptor when Oklahoma planned its Centennial Commemoration for 2007— a statewide, multiyear celebration of the state's 100th birthday. Commemoration organizers Lee Allan Smith and Blake Wade drafted Gray into sculpting multiple, larger-than-life public art projects, which became a legacy to his talent.
"Gray's sculpture of the Shannon Miller statue in Edmond is truly the Oklahoma standard for excellence," said Joel Randell, Gray's sculpting protege. Gray's Warren Spahn statues and award put his contribution to Oklahoma art at the level of Paul Moore's Centennial Land Run Monument masterpiece and Harold Holden's legacy, Randell added, and his Billy Vessels and James Garner bronze sculptures in Norman illustrate some of the state's best of the human form in motion. (story continues below)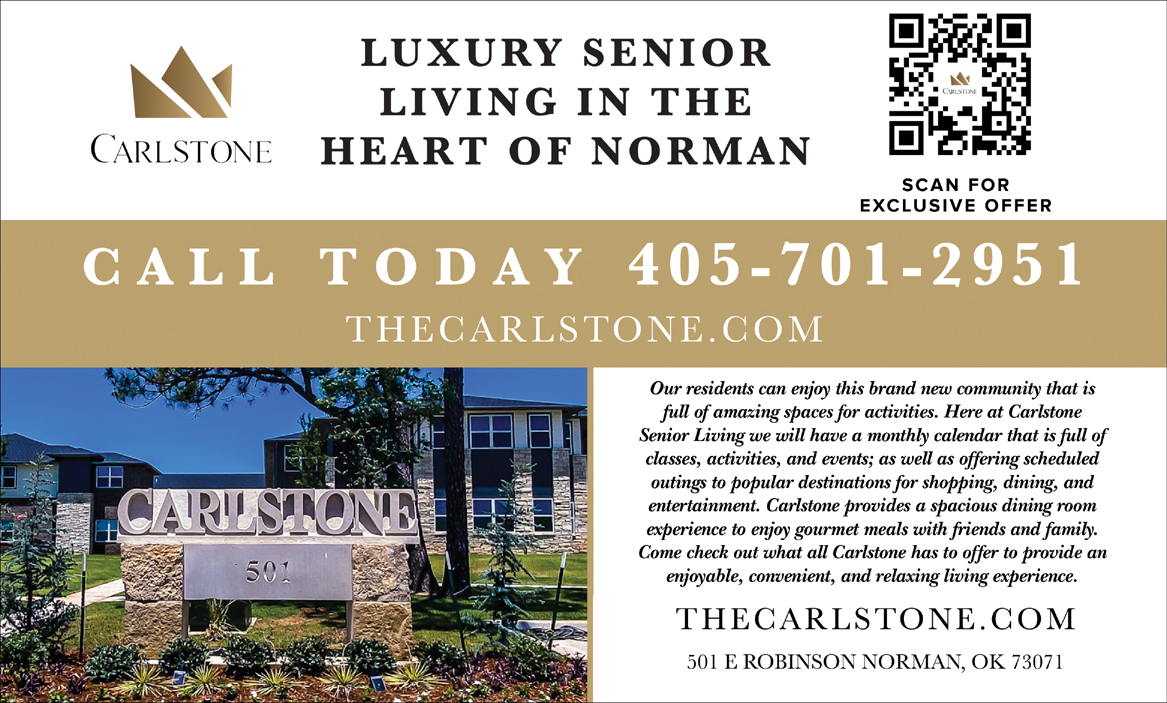 Completing eight bronze sculpting projects for the 2007 celebration, Gray was the most prolific of the individually commissioned Oklahoma Centennial artists. He collaborated with John Free Jr. in the casting of his heroic statues at Free's Bronze Horse Foundry in Pawhuska.
The largest of Gray's public art creations is the Cleveland County Veterans Memorial near the southwest corner of Reaves Park in Norman. A striking and complex memorial, the work accentuates the clean lines of an obelisk topped by an oversized eagle landing with an American flag.
The statue of the University of Oklahoma's first Heisman Trophy winner, Billy Vessels, is displayed in Heisman Park just east of Jenkins Avenue and the football stadium. Also in Norman, his bronze likeness of famous Norman son and movie star James Garner enhances the downtown area on East Main Street at the railroad tracks.
"For all of these works," Gray said at the dedication of the Garner statue, "I was striving to accurately capture the detail and dynamics of the spirit or movement in the human figures in the unmoving bronze to carry off the illusion of bringing the monument to life. I have always said my sculpting style is rooted in the classical tradition."
A cluster of Gray's efforts is outside the Chickasaw Bricktown Ballpark in downtown Oklahoma City, including the nine-foot-tall bronze depiction of Warren Spahn in his famous high-kicking windup. Spending his final decades in Tulsa, Spahn is the winningest lefty pitcher in major league history. Gray's busts of other Oklahomans—New York Yankee pitcher Allie "Super Chief" Reynolds and St. Louis Cardinal Pepper Martin—are near the third-base gate at the ballpark.
Gray's works include a tribute to the three former Miss Americas who attended Oklahoma City University. At the southeastern entrance to the OCU campus, Jane Jayroe, Susan Powell and Shawntel Smith beam in their pageant evening gowns.
The Nazih Zuhdi Transplant Institute on the campus of Baptist Integris Hospital displays a bust of its namesake medical inventor and heart surgeon. The sculpture is on the ground floor of the main hospital building.
In Edmond's Shannon Miller Park, Gray's bronze sculpture honors the seven-time Olympic medalist from Edmond. The 19-foot bronze was the largest statue of a woman athlete in America at its completion.
In Edmond's J.L. Mitch Park, Gray erected a bronze Girl Scout statue titled '95 Years and Planting.' It depicts a small girl planting a tree in the park.