by James Coburn – staff writer
Home Care Assistance helps to maintain a clean, safe and healthy environment for its clients, says Melissa Hill and Greg Bridges, owners of the family-owned company based in Edmond.
"We just hit our seven-year anniversary milestone," Hill said.
The award-winning company provides non-medical care. As a registered nurse, Bridges writes a care plan based on an assessment he makes for individuals.
A home health care company might overlap in the company's involvement.
"It's almost synergistic, the whole thing that 1 and 1 makes 3. We partner up with home health. It's just great because they know our mission, and they know our care methodology. We're consistent — we're conscientious — we're careful."
Home health might have a physical therapist coming into the home once a week for treatment. (story continues below)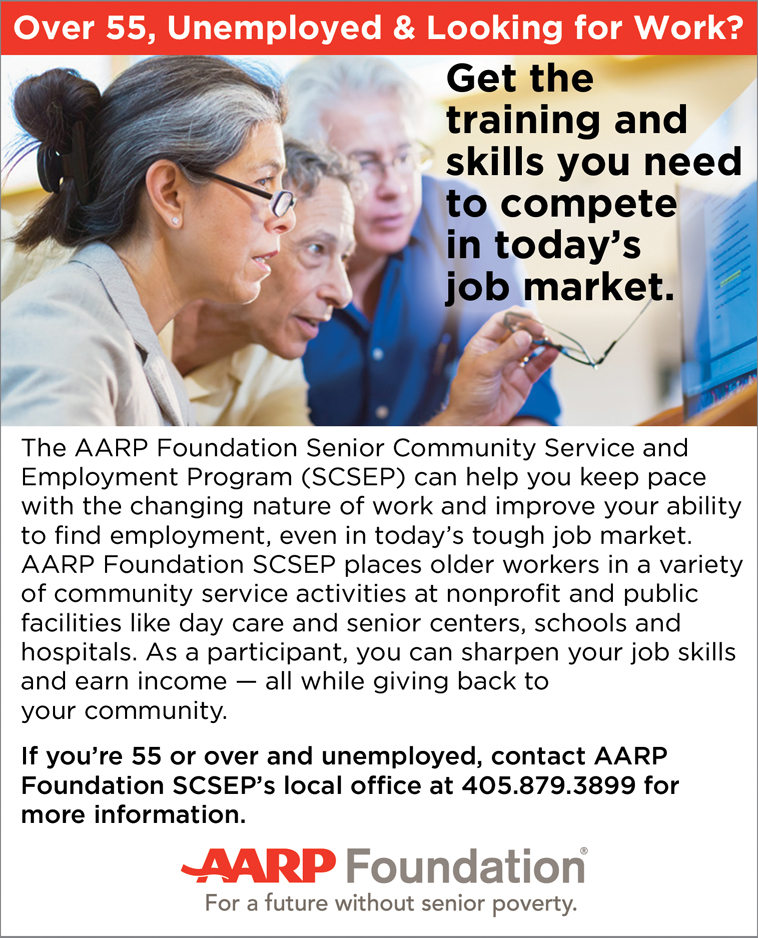 "Our caregivers serve as cheerleaders and guide them and encourage them to have them go through their exercises which really expedites recovery," he said.
The caregivers do not diagnose but simply assess and report back to Bridges. Home Care Assistance handles bathing, grooming, sometimes feeding, dressing, safety, transfers, medication reminders and housekeeping. Caregivers report unusual health problems that might pop up or have been overlooked.
Home Care Assistance is on-call 24/7. There is a lot of in-house training to maximize their potential to serve their clients' needs. Caregivers also provide social interaction which is a much-needed resource to keep individuals from being isolated in their own communities. Balanced care provides emotional, physical and spiritual support. Pathways are secured for safe mobility.
"As a young start-up business seven years ago, we've evolved a lot," Hill said. "Over time, I think, we've really established Home Care Assistance as the highest quality care provider in this market. So, our business has grown, and the demand for in-home services is growing. During COVID I think people really came to terms that they are safer at home."
A caregiver's assignment is without rotation. A personalized individual caregiver limits the exposure that a resident would otherwise have to people. Home Care Assistance has evolved its employee care program as well with training and development.
"We have some super people with us and some very tenured employees. So, we really invest a lot with our employees in helping them be highly satisfied," she added.
As they follow the CDC guidelines, caregivers have a high immunization rate and follow the protocol of wearing a protective mask to help reduce the risk of an exposure. Infection control means asking employees to live a lifestyle that considers the everyday health of their clients. Employees are asked daily if they feel sick, and they sign a form, that in-turn is another safety approach.
Balanced care involves an involved assessment by a registered nurse in the client's home. The RN will evaluate the home including any danger points that could impair a client's security. There has never been a fall with injury during the seven years that Home Care Assistance has been protecting its clients.
"We turn those into tasks that are followed in the care plan," Bridges said. "It guides our caregivers on safety and best practices. It's documented electronically and we follow the real-time feedback on that."
Bridges notes the occurrence of a tar-like stool, indicating internal bleeding. And recently he assessed someone whose blood pressure changed from low to high when changing from sitting to standing. These indications are reported to the client's physician.
Bridges is a seasoned nurse having worked in acute care, hospice, and home health. He said that Home Care Assistance operates closest to home health, but without doing the medical component of care. Services are private pay without being contracted with Medicare.
"You really get to know them and the family intimately," Bridges said.
Caregivers are emotionally invested in their their clients' successes and empathizing with their challenges. Some of the clients are living with memory loss. It can be heartbreaking to see a client going through stages of dementia.
"You learn to ride some of the tough times out with them," he said.
A consistent assignment by one caregiver in the home will oftentimes help the individual to relax due their familiarity with a caregiver. It's very touching for the caregiver to see their client feel safe at home.
Families are their clients as well, as Home Care Assistance is constantly working with the family by getting feedback, Hill said.
"A lot of our clients are fortunate to be very local and can be involved in the care team and work very closely with us," Hill said. "But we also support people who have nobody. Their kids are in other states and are raising families. So, they really rely on us as the eyes and ears locally to be with mom or dad."
For more information visit: www.homecareassistanceoklahoma.com.