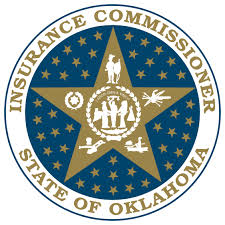 With a new year comes a time for reflection and a time to look to the future. This should hold true with your insurance coverage. While your insurance policy for your home or apartment should provide a sense of security; the new year is a great opportunity to make sure that your sense of security is well founded.
According to a survey by the National Association of Insurance Commissioners (NAIC), more than half of Americans don't have a list of their possessions. Without an accurate inventory, you may not have the right home or rental insurance coverage. The things you own change constantly – new TV here, new bedroom furniture there – so you need to update your home inventory every year. Without an accurate inventory, you may forget to claim items lost in a fire, tornado or other covered peril.
There are many ways to create a home inventory. You can create a paper copy and write things down room-by-room. We've created this file to help you do it. Additionally, you can use a free home inventory app to capture images, descriptions, bar codes and serial numbers of your possessions. Be sure to share the inventory with your agent or insurer. Periodically update the list as you acquire new things.
Do you understand your policy? A standard homeowner or rental insurance policy contains four parts: *declarations page *the insuring agreement *exclusions section *general conditions
A standard homeowners or renters policy generally provides coverage for either the actual cash value or replacement value of your property. After a loss, you will always have to pay your deductible as outlined in your policy.
Rental insurance is different from homeowners insurance in that rental policies only insure the contents of the home, not the structure. Policies vary from company to company, so be sure you read — and understand — yours.
Am I covered if someone breaks in and steals my stuff?
Most standard homeowners and renters insurance policies cover items that have been stolen (up to your policy limits). Be aware that certain categories like jewelry, antiques, art, firearms and other items often have relatively small limits unless you purchase additional coverage.
What if there's a fire? A typical policy will issue payment to replace or repair anything inside the home damaged by flames, smoke, soot and ash. While losses from fire and lightning are usually covered, don't be surprised if your insurance company asks for an inventory. The company is only required to pay for personal property you can prove you owned at the time of loss.
My home flooded, now what? Homeowners and renters policies do not offer protection against flood losses. Flood insurance is available through the National Flood Insurance Program (NFIP). If you live in a city or county that does not participate in the NFIP, you can also find flood insurance through the surplus lines market. Your insurance agent can find those policies.
What about natural disasters like earthquakes and tornadoes?
Damage caused by earthquakes is not covered in a standard homeowners or renters policy. If you want earthquake coverage, you can either add it for an extra premium or, if your insurance company doesn't offer the coverage, you can purchase a separate earthquake policy. Be sure to understand the coverage and deductibles before buying the policy. Some policies exclude masonry damage but all earthquake coverage carries a deductible equal to 5-20 percent of your home's value.
What else isn't typically covered? Hazards that are not usually covered include: war, nuclear accident, landslide, mudslide, sinkhole, pollution and acts of terrorism. Read your policy and speak with your agent or insurer for a complete list of excluded perils.
If you don't understand parts of your policy, ask your agent, your attorney or your insurance company for assistance.
For more insurance information, contact the Oklahoma Insurance Department at 1-800-522-0071 or visit our website at www.oid.ok.gov.