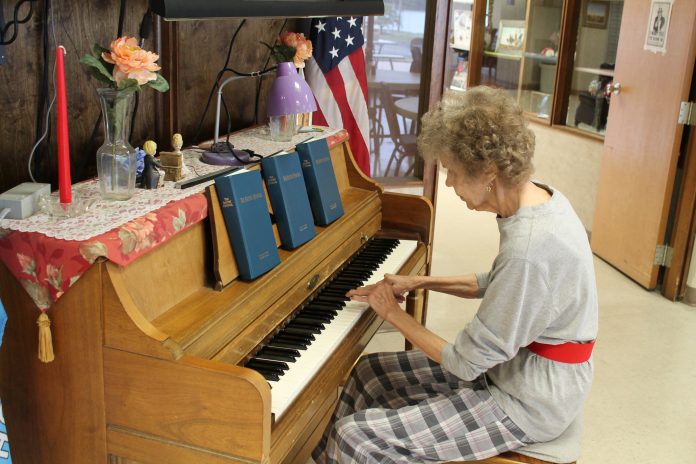 by Mike Lee, Staff Writer
What started as an idea to benefit a handful of seniors has blossomed into an annual event impacting the lives of hundreds in our community.
The Salvation Army 4th Annual Senior Living Fair will be held on Thursday, April 30 from 9 a.m. to 1 p.m. at The Salvation Army Chesapeake Energy Center of Hope, 1001 N. Pennsylvania, Oklahoma City.
The Senior Living Fair, presented by Well Preserved Advisory Group and Senior News & Living, strives to spread hope by providing resources that empower older Americans to be more positive, active and physically fit.
"We're excited to be able to showcase so many organizations in one place that can be a resource to senior citizens," said Lisa Sydnor, senior programs manager at The Salvation Army Central Oklahoma. "We have nearly 60 exhibitors for this year's fair who can enhance and empower our seniors to live fuller lives."
Sydnor had the idea of inviting local service providers to come and show her seniors what they could offer them.
"I thought I could bring eight people in," Sydnor said.
The idea was a hit from the very beginning with 12 exhibitors showing up that first year. The event has grown to be worthy of the the 18,000-seat Chesapeake Energy Arena.
The Senior Living Fair is free to the public, thanks to sponsors like Brookdale Senior Living, and includes exhibits for health and wellness, housing, Medicare information, insurance, aging-in-place, and fun ways to stay active.
Exhibitors for this year include the Oklahoma State Attorney General, Legal Aid of Oklahoma, Oklahoma City Police Department, Oklahoma City Fire Department, Valir, Sunbeam Family Services, RSVP of Central Oklahoma, AARP, Regional Food Bank of Oklahoma, Seniors on the Move and many more.
"We are doing this with no budget," Sydnor noted. "Quite frankly I think it's so popular because it's a God thing. This was never supposed to be more than six people talking to seniors at one location. Now we have 60 vendors and expect more than 300 people."
The event has continued to grow because seniors are finding value in it.
With everything from Zumba, to Tai Chi to line dancing almost everyone can find something to entertain them.
"I think because they know they're going to have fun and we have staff floating through and inviting people to come to our centers," Sydnor said, noting lunch is provided.
The Salvation Army Central Oklahoma operates five senior centers throughout the Oklahoma City metro. The centers are open every weekday to seniors ages 55 and older. Seniors have the opportunity to socialize, enjoy lunch and participate in numerous activities that include Bible study, exercise classes, crafts, dancing and much more.
"Our goal is for anyone who comes to the center to feel like they're in their own home, relaxed and have good friends and company," Sydnor said.