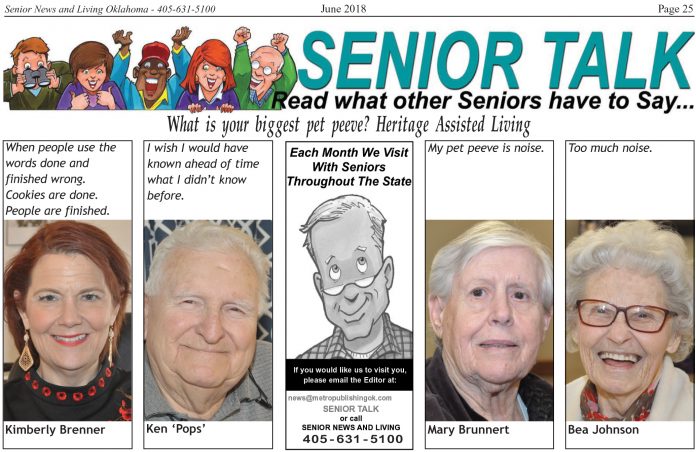 What is your biggest pet peeve? Heritage Assisted Living
When people use the words done and finished wrong. Cookies are done. People are finished.
Kimberly Brenner
I wish I would have known ahead of time what I didn't know before.
Ken 'Pops'
My pet peeve is noise.
Mary Brunnert
Too much noise.
Bea Johnson