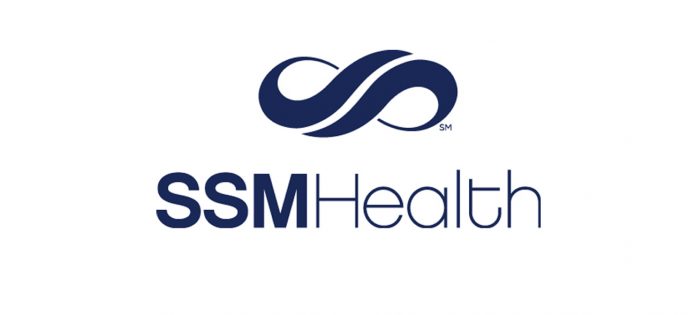 Working in partnership to enhance quality of care for all Oklahomans
To best serve the current and future health care needs of Oklahomans, SSM Health's St. Anthony Hospitals and Physicians Group are partnering with the University of Oklahoma (OU) and the University Hospitals Authority and Trust (UHAT) to create a premier health care network. This combined network will partner with physicians to not only deliver exceptional health care, but also to advance transformative clinical research and provide innovative educational experiences for future physicians and health professionals.
"This is an exciting time for health care in Oklahoma," said William P. Thompson, president and CEO, SSM Health. "As a part of SSM Health, the St. Anthony Hospitals and St. Anthony Physicians Group have a long history of providing high-quality, compassionate and personalized care. By coming together with OU Medicine, we will build upon our collective heritage of serving this community, while also striving to ensure that Oklahomans receive exceptional care for years to come."
The combined resources of OU Medicine, UHAT and SSM Health include more than 23 Oklahoma hospitals and affiliates, including OU Medical Center, The Children's Hospital and OU Medical Center Edmond, as well as St. Anthony Hospital in Oklahoma City, Bone and Joint Hospital at St. Anthony, and St. Anthony Shawnee Hospital.
As a part of the integrated delivery network, OU Physicians and St. Anthony Physicians Group, with a combined total of more than 1,100 physicians and providers, will work together to share best practices and clinical expertise with the goal of best coordinating patient care.
"Today, we begin a new era, focused on further elevating patient care, clinical research and health professions education for the benefit of all Oklahomans," said OU President David L. Boren. "We will continue to bring Oklahomans the best health care throughout the state with the ongoing support of University Hospitals Authority and Trust and by combining OU's highly respected Health Sciences Center with a leading health system, SSM Health."
This new network brings together organizations that each represent more than 100 years of caring for Oklahomans. Established in 1898 as the first hospital in Oklahoma territory, St. Anthony Hospital's community-based network of services includes St. Anthony Physicians Group as well as a network of 17 rural hospital affiliates. Founded just two years later, in 1900, the OU College of Medicine and its faculty physicians began training future doctors and conducting leading medical research. UHAT has supported the state's teaching hospitals in Oklahoma City since 1993, helping to build state-of-the-art medical and research facilities.
"We are excited to open this new chapter with SSM Health," said Mike Samis, chairman of the University Hospitals Authority and Trust. "During its history, the Trust has invested in health care in Oklahoma to advance the mission of our state teaching hospitals, helping to provide quality care to patients and train the doctors of tomorrow. We are appreciative to our HCA colleagues for a nearly 20-year relationship, during which we have expanded our range of services and enhanced our quality of care. Now, we look forward to continuing our role in collaboration with the University of Oklahoma and SSM Health."
UHAT and SSM Health are committed to making significant investments in this new integrated network to ensure patients and caregivers continue to have access to the latest technology and state-of-the-art facilities. A capital plan is already under development and includes a new patient tower at OU Medical Center.
SSM Health and UHAT will share governance and financial responsibility in the network, with SSM Health managing the day-to-day operations. The transaction should be finalized within the first half of 2017, pending regulatory and other approvals. No state-appropriated funds will be used to create the new network.
The OU Medical System is currently managed by HCA, an investor-owned company based in Nashville. UHAT and HCA plan to end their relationship within the first half of 2017.