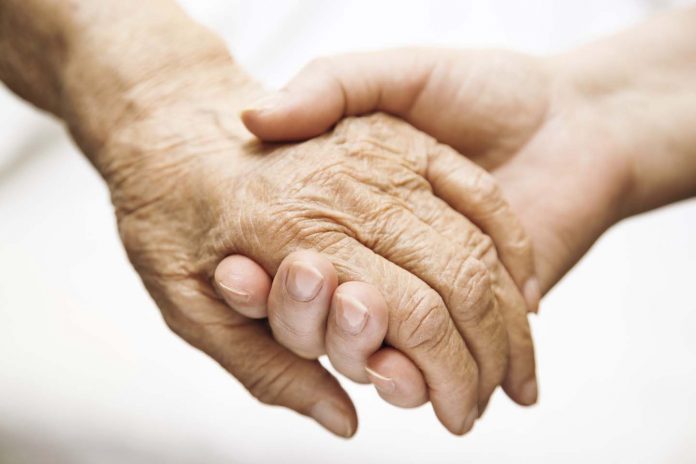 The Fountains at Canterbury, in conjunction with Right at Home of Edmond, will host Virtual Dementia Tours Jan. 19 from 11 a.m. to 1:30 p.m. and Jan. 22 from 4:30 p.m. to 6 p.m. Both events will be held in the conference room at The Inn of The Fountains at Canterbury, 1402 NW 122nd Street, in Oklahoma City.
The Virtual Dementia Tour is a simulation scientifically proven to help individuals better comprehend what life is like with an impairment such as Alzheimer's and other forms of dementia.
Participants are equipped with vision disrupting goggles, headphones emitting loud, garbled sounds, latex gloves with fingers taped together and shoe inserts to hamper walking. These obstacles are designed to simulate the struggles of age-related ailments, as the participants are asked to complete a short series of everyday activities such as clearing a dining room table.
"This is such a unique opportunity, we think everyone can benefit from personally experiencing what people who have this ailment suffer through every day," said Scott Steinmetz, executive director at The Fountains at Canterbury. "It really puts things into perspective, and helps families and caregivers better understand what's really going on in the mind of someone living with dementia."
As reported by the Alzheimer's Association, Alzheimer's is the most common form of dementia, making up 60 to 80 percent of cases. With the number of individuals age 65 and older with Alzheimer's disease estimated to reach 7.1 million by 2025, creating awareness of the difficulties one faces when living with dementia is critical. A better understanding fosters empathy from families and caretakers, improves communication and provides insight on how to better assist those suffering.
The Fountains at Canterbury offers a variety of affordable care options with resort-style amenities, 24-hour staffing and Watermark's Thrive Memory Care program that cultivates personal well-being.
The Fountains at Canterbury is dedicated to being the first choice in senior living, providing a continuum of care including independent living, assisted living, memory care, innovative rehabilitation therapies and skilled care. The Fountains at Canterbury is managed by Watermark Retirement Communities and is committed to creating an extraordinary community where people thrive. To learn more, please call (405) 381-8165 or go online to www.watermarkcommunities.com.