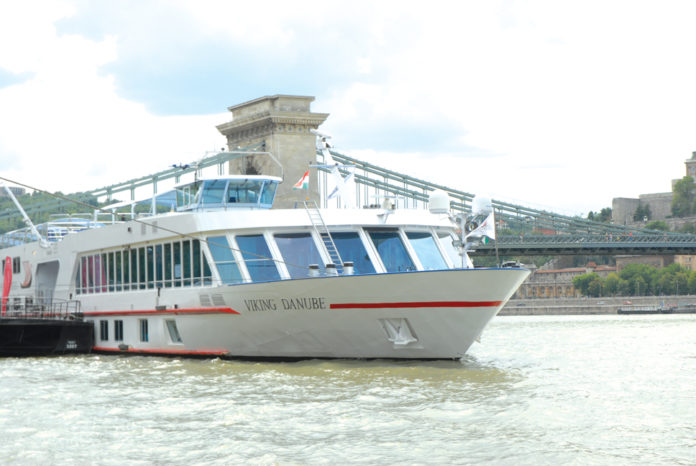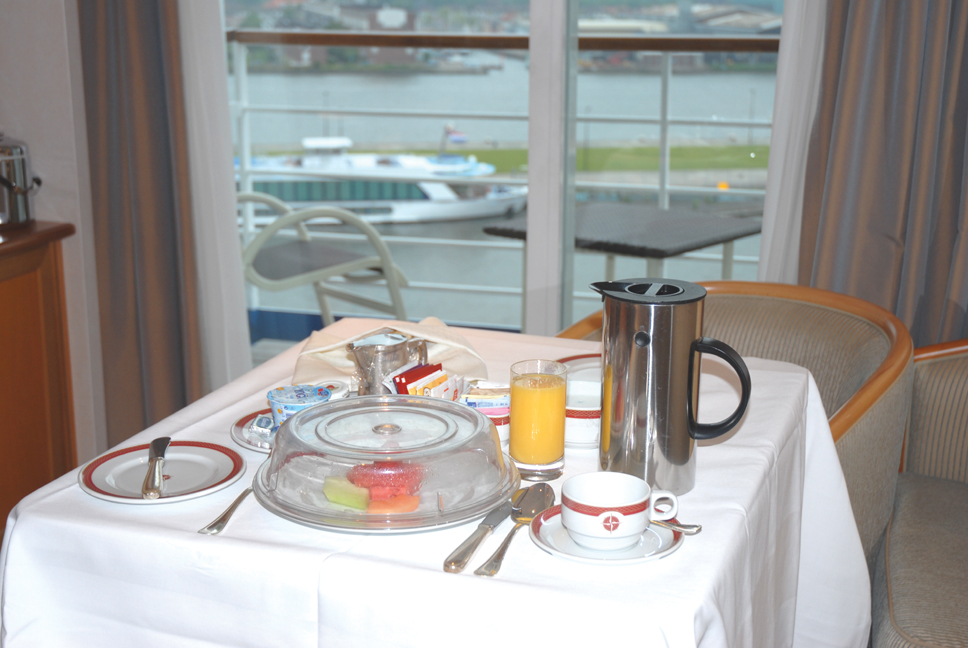 Photography and Text by Terry "Travels with Terry" Zinn [email protected]
Any time of year is a good time to look toward the future while examining the past. Over my more than twenty-five years of professional travel writing and photography I find some of my most carefree experiences had been aboard a ship traveling to unknown destinations.
Over the years I have cruised aboard Regent, Royal Viking (twice), Holland American, MS Egypt, Sunline, Blount, Princess, Seabourn, The American Heritage Windjammer, and a Fantom ship to Cuba, among others. These personal experiences add credibility to my evaluations of the cruise experience. I often tell my friends that on the whole I find the cruise ship experience so good that I'd do it every week, if it weren't for the single supplement penalty. Paying for two while I'm a single traveler is not appealing. Some cruise lines will try and pair you with a compatible stranger to negate the double charge, but that uncertainly is not for me.
There is a never-ending assortment of cruises ships, small to mega sized, all with advantages and disadvantages. Large mega ships offer a wider range of dining options, some with elite specialty pre reserved dinning rooms with up charges, but often worth the upscale food selections and air of luxury. Of course, when you share your leisure experiences with two or three thousand of your best strangers, with or without children and other walkers, can be a roadblock to carefree cruising. While the ships try their best not to have log jams during tour disembarkations, and final disembarkation, the wait is a challenger for impatient passengers. Larger ocean-going ships promise and offer a smoother sailing with the weather is not cooperating.
Smaller ships are more at prey to unwieldy seas, but most captains will steer away from such irritations if possible. The key is if possible, as the Captain is in charge of your safety as well as your enjoyment or frustrations, despite your wishes, as some planned on ports of call have to be substituted without notice. Other less offered options are historical lectures and smaller entertainment options as well as less shopping and casino. I can do without casinos, but some find it a must for evening entertainment.
You still have lots of options when exploring the ship your wish to book, including dining times, cabin locations, beverage packages, and optional upscale booking venues such as spas, relaxation areas, and on deck venues.
I find on cruises you get what you pay for. On an upcoming cruise with Celebrity I booked the aqua class ocean view cabin with concierge service and a beverage package and even room service which is so welcomed early in the morning. This is a regular size cabin with small veranda and is not the next class up a suite. The difference in price from a non Aqua class deck to a lower deck, same size room and veranda, was nominal. For the perks of the higher class, it made good sense to spend a little more and get a lot more luxury. I find this true on other cruise lines as well.
In our internet age, there are many cruise ship's tours and reviews on line. Just put in the name of the cruise line or specified ship and you might be surprised at the honest and informative evaluations, some with cruise ship video tours.
Don't let all these prepaid and prereserved options daunt you. It does take up your time and mental energies but that can be part of the cruise enjoyment. I have always found there are three levels of travel enjoyment. One is the pre-trip, planning and looking forward to an adventure. Two is the trip or destination itself. And three is reflecting, some time for years on your travel experience. All three levels amplify your benefits from travel.
It is well known that a prime advantage of a cruise is arrive, unpack once, and your basic needs, including food and entertainment, is taken care. Just as in any hotel, large or small, upscale or not, the noise irritation of door slamming from your "neighbors" is inevitable.
It this does not fit your disposition, maybe leisure travel is not for you. Travel is a risk, from a secure home base, but if you never challenge yourself to get out into the world, you become only an armchair traveler watching travel shows on TV. If health allows go as soon as you can as the world and its challenges are always increasing, and besides, I don't think we are getting any younger or more mobile. But with an adventurous spirit and not expecting too much, travel can be a reward for your spirit and your pocketbook.
For your consideration: https://seniornewsandliving.com/031215/travel-entertainment-reflections-on-a-visit-to-cuba-part-two-getting-there
Also:
Mr. Terry Zinn – Travel Editor
Past President: International Food Wine and Travel Writers Association
3110 N.W. 15 Street – Oklahoma City, OK 73107
https://realtraveladventures.com/?s=terry+zinn
https://realtraveladventures.com/?s=zinn
http://new.seniornewsandliving.com/?s=TERRY+ZINN
www.martinitravels.com