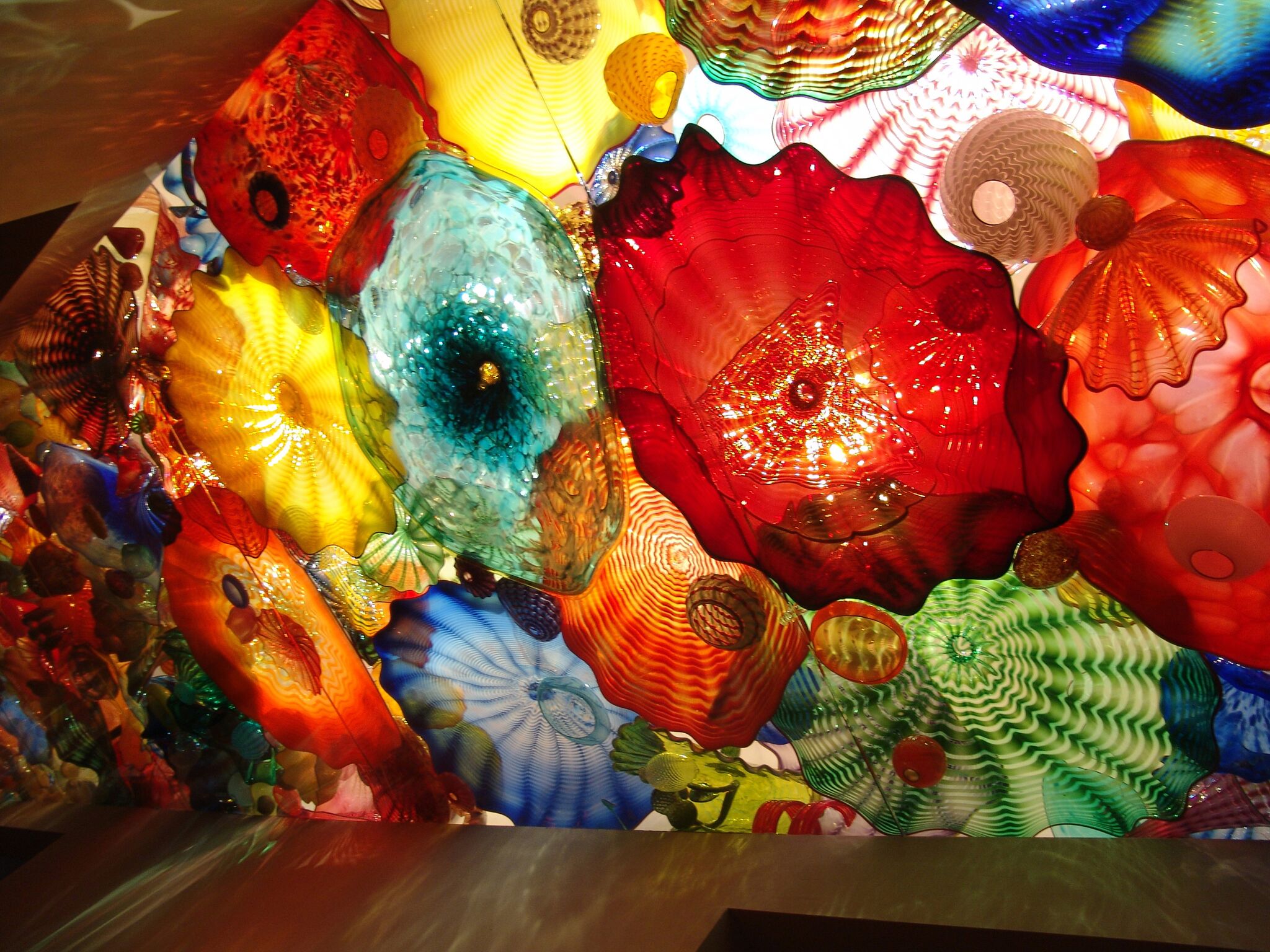 Adventure Road offers up Oklahoma sights
by Bobby Anderson,
Staff Writer
If you've gotten your kicks on Route 66 then you'll love the drive along I-35.
That's the thought behind a new Chickasaw Nation tourism campaign centered around the sights, sounds and tastes along the 130-mile stretch of the interstate affectionately called Adventure Road.
Some 230 partners have come together to highlight what's available to see and do on less than a tank of gas.
Paige Williams is the director of corporate development and tourism for the Chickasaw Nation. She says the initiative highlights parts of Oklahoma some have never seen.
"It's not just what is around (I-35) but it goes into the communities and cities that are unique destinations and attractions. It's an initiative to promote people getting out and exploring Oklahoma's adventures."
Oklahoma has long been famed as one of the top road-trip destinations in the U.S., featuring a stretch of the iconic Route 66 slicing a winding path straight through the Sooner State. It's another stretch of highway, however, that is putting Oklahoma on the map for the next generation of leisure travelers.
The state's Adventure Road corridor – a 130-mile stretch of restaurants, shops, attractions, sporting and entertainment options along and adjacent to Interstate 35 – is making its mark as a top driver in Oklahoma's growing tourism industry.
Adventure Road, an initiative of the Chickasaw Nation aimed at promoting tourism during the summer vacation season, is in its second year, following a vibrant 2015 travel season.
Chickasaw Nation Governor Bill Anoatubby says the program has been wildly successful and is expanding this year.
"We are very pleased Adventure Road has helped draw more attention to the diverse landscapes, outstanding attractions and retail opportunities this area has to offer," said Gov. Anoatubby. "We hope to continue that success as we move forward with Adventure Road in 2016."
SMARI Insights, an independent market research firm, found the Adventure Road initiative generated 385,000 new trips to Oklahoma in 2015, resulting in approximately $647 million in visitor spending from March to September 2015. An evaluation of the initiative's supporting marketing campaigns showed it generated more than 210 million overall impressions as well as over 230,000 visits to AdventureRoad.com.
Bill Lance, Chickasaw Nation Secretary of Commerce, reiterated the initiative's main focus for 2016 is to raise awareness of all tourism partners to both in- and out-of-state audiences, but that it will also focus on feedback from travel partners to enhance the experience.
"With tourism as the state's third-largest industry, it is proven that millions of visitors consider this region to be a top travel destination," said Lance. "Adventure Road, through the willingness and enthusiasm to collaborate among travel partners, helps visitors realize the hundreds of diverse cultural, entertainment and adventure experiences that await to be explored."
Adventure Road is a collaborative effort between the Chickasaw Nation and partners, which are comprised of businesses, attractions, organizations, restaurants, shops and boutiques, hotels and bed and breakfasts. The Adventure Road territory follows I-35 from the Red River to just north of Oklahoma City, expanding more than 100 miles east and west.
For the 2016 travel season, the number of Adventure Road partners has grown 53-percent – from 150 at the time of 2015 launch to 230 just one year later – in more than 25 cities. Travel partners consist of both Chickasaw Nation and non-tribal businesses.
This season, visitors also can expect to see a new travel guide and map as well as additions to AdventureRoad.com, including downloadable travel deals and discounts, and more customized travel destinations that target specific areas of interest.
A multimedia campaign will feature Adventure Road collections in major markets throughout Texas, Kansas and Oklahoma. For more information about travel partners, or to plan your own Adventure Road trip, visit adventureroad.com.
The interactive web site allows travelers to create their own custom adventures.
"You can create an itinerary that fits your need and your friends'," she said. "Maybe you're a grandparent taking your grandkids on an adventure. It allows you to create this adventure online and you can share it with someone."
From tours of the Bedre Chocolate Factory to taking a ride on the Air Donkey Zip Line, the web site offers an almost endless list of things to do. And many of the sites have special promotions just for those following Adventure Road.
The second year features a unique CD with travel music to help cruise down the road. Iconic road trip tunes have been redone to keep you company.