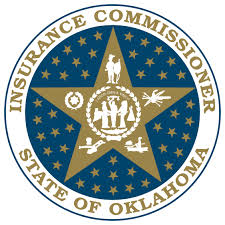 A Tulsa man who filed a bogus insurance claim and assaulted an insurance adjuster has been sentenced to life in prison. Prentice E. Ponds II, 43, was on parole at the time of the crime. He has a long criminal history with multiple felony convictions.
"Oklahoma is a safer place with this man behind bars," said Oklahoma Insurance Commissioner John D. Doak. "While it's common for insurance fraud to be committed in conjunction with other crimes, we don't typically see violence like this. But it does happen. I am extremely proud of the work done by our Anti-Fraud Unit to get this violent criminal off the streets. I also want to thank the Tulsa County District Attorney's Office for its excellent work on this case."
Ponds was arrested in August 2015 after an investigation by the Oklahoma Insurance Department's Anti-Fraud Unit. Investigators found that Ponds filed a fraudulent insurance claim on a 2014 Chevy Camaro with preexisting damage he'd purchased off eBay. When an insurance adjuster went to Ponds' home to question him about the claim, Ponds became angry. He attacked the adjuster and took his file and audio recorder. The insurance adjuster was later treated for a head laceration and broken ribs.
Last week a Tulsa County jury convicted Ponds of robbery and insurance fraud. He was sentenced to life for the robbery conviction and 25 years for the insurance fraud conviction. Ponds' prior felony convictions include assault and battery, robbery and burglary.
"I could not be more pleased with the jury's verdict," said Tulsa County Assistant District Attorney Reagan Reininger. "The jury was able to evaluate the evidence and send a message that making a fraudulent insurance claim and robbery by force or fear are crimes that will not be tolerated in our community. A violent criminal was taken off our streets with the help of the Tulsa Police Department and the thorough investigation of the Oklahoma Insurance Department. Because of our collective efforts, the hope is that this criminal will never be able to victimize again," said Reininger.
"Repwest takes insurance fraud very seriously and works closely with authorities to fervently pursue justice," said Robert Pirmann, vice president at Repwest Insurance Company. "On behalf of our team, I want to commend the Oklahoma Department of Insurance, the Tulsa County District Attorney's Office and local law enforcement for their diligent efforts in this case. The violence exhibited against our insurance investigator should never be tolerated."
About the Oklahoma Insurance Department
The Oklahoma Insurance Department, an agency of the State of Oklahoma, is responsible for the education and protection of the insurance-buying public and for oversight of the insurance industry in the state.