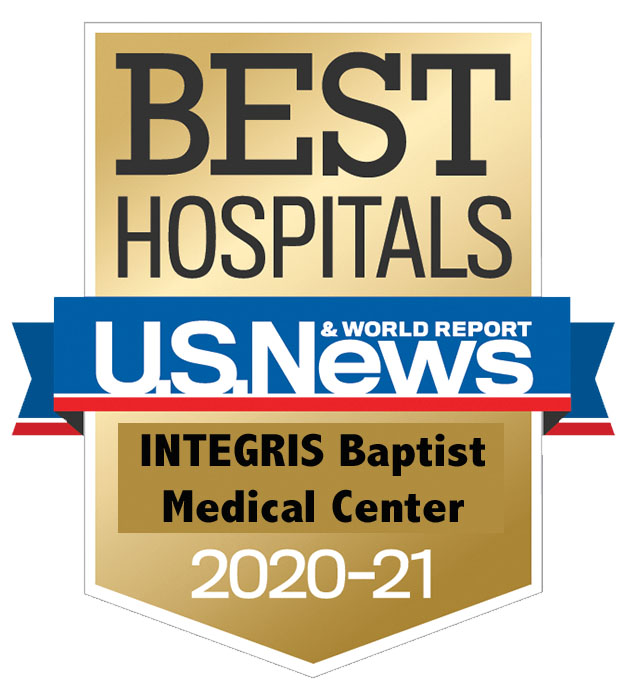 is once again recognized as the #1 hospital in the state and the #1 hospital in the Oklahoma City metro area by U.S. News & World Report. The 2020-21 rankings were just released to the public today.
INTEGRIS was the sole recipient to be named the Best Hospital in Central Oklahoma and the Best Hospital in the Oklahoma City Metro area, but we share the distinction of the Best Hospital in Oklahoma with St. Francis Hospital in Tulsa.
INTEGRIS Baptist Medical Center was recognized as High Performing in five different adult procedures and conditions including colon cancer surgery, heart failure, abdominal aortic aneurysm repair, aortic value surgery and chronic obstructive pulmonary disease (COPD).
The annual U.S. News rankings are widely reported and are designed to assist patients and their doctors in making informed decisions about where to receive care. We take great pride in the fact that we have earned this honor multiple times and appreciate the continued acknowledgment and support from the communities we serve.