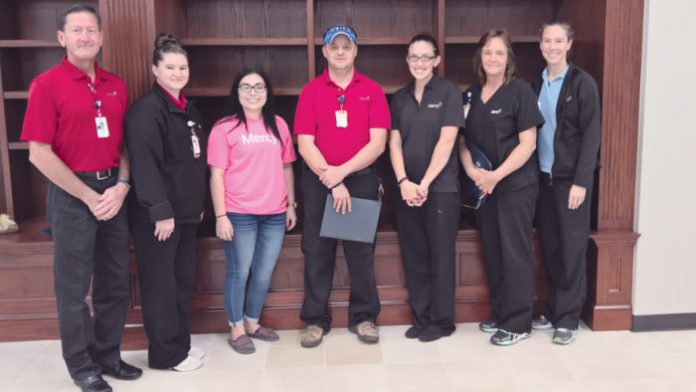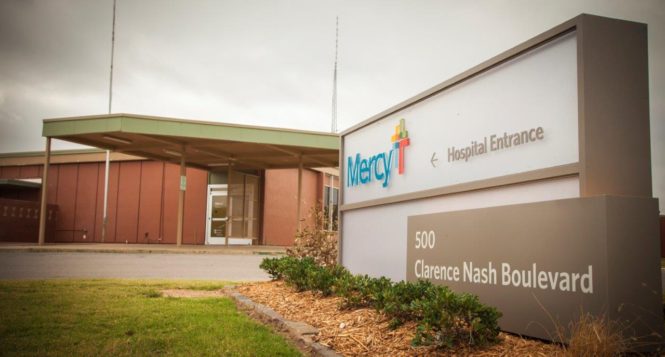 A national rural health organization has chosen Mercy Hospital Watonga as a "Community Star" for its commitment to area residents.
The National Organization of State Offices of Rural Health (NOSORH) selected 50 rural hospitals across the nation, and Mercy Hospital Watonga was the only hospital in Oklahoma to make the list.
"It is an honor," said Bobby Stitt, who has served as administrator at Mercy Hospital Watonga since 2012. "In the face of what has been a difficult economy for rural health care, this shows our long-standing commitment to the community and our willingness to serve the people of Watonga."
Each year, the hospital organizes a holiday season basket drive and collects food, clothes and toys for area families in need. In the summer, Mercy Hospital Watonga hosts a neighborhood block party, complete with a bouncy house, food and games. But it is the hospital's work with local middle school students that received the attention of the NOSORH. Through a program called "Life Wise," volunteers help students develop life skills such as better decision-making, communications and relationship-building.
"We've really tried to create a space in the community where kids feel safe contacting somebody from the hospital and using our resources," said Robert Pearson, a native of Watonga who serves as Mercy's emergency preparedness and safety officer. "We want to help them identify healthy choices in their lives to steer them away from the typical things that get kids in trouble."
The program meets weekly at the hospital for six weeks in the fall and spring. Since starting two years ago, Stitt estimates hundreds of middle school students have been helped.
"The kids love it and they continually ask to come back," Stitt said. "It's a great way to make an impact in our community and with our children."
The honor caps off a year of awards for Mercy Hospital Watonga.
In August, the hospital earned "Excellence Recognition" for reaching the highest standards in health and prevention for their employees, and the "Gold Apple" award for nutritional food options for co-workers and patients. Both awards were given by WorkHealthy Hospitals, an Oklahoma Hospital Association (OHA) initiative. The hospital was also recognized by the OHA for providing more than 96-percent of co-workers with the influenza vaccine during last year's flu season.