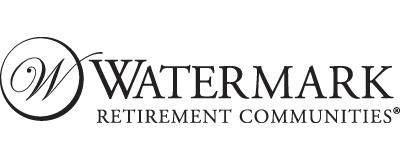 The Fountains at Canterbury's Watermark University spring semester will commence in January, providing free continued learning classes for area seniors. Nearly 30 courses are available to the public with topics including "Geology in Oklahoma," "Creative Writing," "Stitches in Time" and "Great Decisions Discussion!"
"Research shows that continued learning supports cognitive function and well-being," said Scott Steinmetz, executive director of The Fountains at Canterbury. "Watermark University facilitates educational opportunities for our residents and local seniors, fueling their current interests and sparking new ones across a variety of subject areas and topics."
"Geology in Oklahoma" will explore Oklahoma's physical structure and the dynamics of geological formations. "Creative Writing" is for writers of all levels and will focus on sharing and discussion to foster improved techniques. "Stiches in Time" is a hands-on needlework class exploring simple crochet and knitting stiches. "Great Decisions Discussion" will review the newest Foreign Policy Association DVDs, followed by in-depth discussions.
Other course topics include health and tai chi, crafting, history, religious studies, culinary arts and wine, games, reading and music. The spring semester continues through April. All classes are taught by The Fountains at Canterbury associates, volunteers and residents.
Most classes are free of charge and open to the general public. All interested seniors who would like a full course catalog or are interested in signing up, call (405) 381-8165. Class space is limited, so course reservations are encouraged.
The Fountains at Canterbury is dedicated to being the first choice in senior living, providing a continuum of care including independent living, assisted living, memory care, innovative rehabilitation therapies and skilled care. The Fountains at Canterbury is managed by Watermark Retirement Communities and is committed to creating an extraordinary community where people thrive. To learn more, please call (405) 381-8165 or go online to www.watermarkcommunities.com.