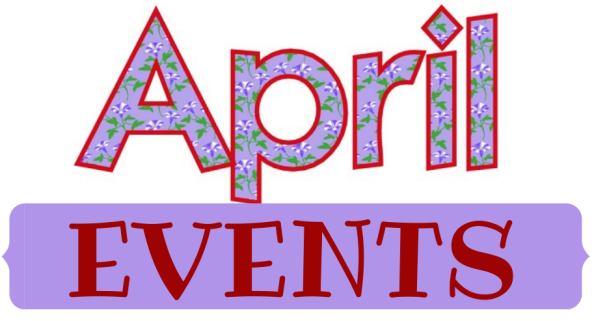 Story by Darl DeVault, contributing editor
Paseo Arts District First Friday Gallery Walk April 7
Each first Friday of the month, art lovers are invited to stroll the historic Paseo Arts District, 3024 Paseo in Oklahoma City where 80 artists with more than 25 businesses and galleries participate from 6 to 9 p.m., all within walking distance. Opening receptions showcase the new work of the gallery/studio owners or the creations of guest artists. Restaurants are open for dining and patio seating. Parking is available along Paseo and the surrounding historic Paseo Arts District N.W. 27th & 30th Streets and Walker & Hudson.
PJ Acker creates portraiture and figurative art in oil, acrylic, oil pastel, soft pastel, charcoal, watercolor, soft clay, and oil-based clay for bronze upstairs in the Paseo Arts Creativity Center building.
At the far south end of the street, another resident artist Susan Cromer Yback, 65, teaches youth and adults art and sells her creations at 2927 Paseo Drive. Yback's classes and art have become a mainstay of Paseo Gallery One. Yback says, "First Friday has become a wonderful tradition for everyone who works along the Paseo, and I love it."
The area also hosts the Paseo Arts Festival each May. The three-day event Memorial Day Weekend – May 27-29 this year usually adds 100 artist's booths to what the 80 district resident artists offer.
MS. OKLAHOMA SENIOR AMERICA PAGEANT
Ms. Senior Oklahoma 2023 will be selected at a 1 p.m. pageant on April 15 at the Mustang Performing Arts Center on the Mustang High School Campus.
Contestants are Barbara Bryant-Waggoner, Jones, Trish Carr, Newcastle, Sharron Clifton, Bethany with Wonna Cornelson, Lynn Jones, Carla Joy, Doreen Miles Williams, Edie Thomas, and Karen Tims, all of Oklahoma City. The other contests are Debbie Hay, Sand Springs, Ellen Henson, Yukon, Pam Holzberger, Nichols Hills, Judy Jackson, Mead, Eileen Milles, Del City and Venessa Saunders, Edmond will compete in Interview, Talent, Evening Gown and Inner Beauty, a presentation of their philosophy of life.
This October, the winner will represent our state at the Ms. Senior America National Pageant in Atlantic City, New Jersey. The MS Senior Oklahoma Foundation has sponsored the local event since 2008.
The Ms. Senior America Pageant is a national, not-for-profit organization giving women at least 60 an opportunity to display their "inner beauty," talents, elegance and honors senior women's achievements.
Tickets are available at the door at 200 W. Juniper Dr. in Mustang for $20, with group discounts available. Contact Carol Kallenberger at (903) 918-1478 for more information and group discounts.
Oklahoma Arts Advocates Visit Oklahoma Capitol
Organizers say arts advocates need to show the governor and the Oklahoma legislators they want state American Rescue Plan Act funding for state organizations in this legislative session. The group will advocate increasing public funding for the arts by gathering from 8:30 a.m. to 1 p.m. on April 18 at the State Capitol.
Every year, Oklahomans for the Arts hosts Arts & Culture Day, the only state arts advocacy event. The day consists of advocacy training, learning about legislative issues, and connecting with legislators to celebrate the importance of arts and culture to our citizens.
This year OFTA, the only statewide, multidisciplinary arts advocacy organization, supports a proposal to invest state ARPA funding to help rebuild the arts and cultural sector.
OFTA members will inform their legislatures of the need for resources and policies that support the development, advancement, and accessibility of art instruction and culture statewide.
This opportunity allows for networking within arts advocacy groups that share their concerns. They can share information and strategies for effectively communicating with legislators and organizing to make their voices heard.
Please allow for a short wait to get through the Capitol Security checkpoint.
Festival of The Arts
The free Festival of the Arts April 25-30 in downtown Oklahoma City Bicentennial Park usually enjoys pleasant spring weather with one of its biggest events of the year.
Running Tuesday – Saturday, 11 a.m. – 9 p.m. and finishing Sunday, 11 a.m. – 6 p.m., the Oklahoma City Arts Council's tradition since 1967 celebrates six days of visual, performing, and culinary arts.
Myriad art forms take over the park as artists from across America converge on the city to showcase their unique offerings, including a one-day Youth Art Sale.
Visual artists and performers take to the outdoor stage to make this massive festival arguably the biggest Spring art event each year. The organizers ask visitors to keep their pets at home.
Children visiting the festival can enjoy interactive the Children's Art Field, Pottery Place, and face painting. This offering takes over the area surrounding City Hall for family fun and activities. The Youth Art Sale featuring sculptures to paintings is always an impressive example of what art students are learning. This one-day event, also known as "Young at Art Mart," will be located on the east lawn of City Hall from 11 a.m. – 5 p.m. on Saturday. For more info, go to Festival of the Arts – Arts Council Oklahoma City (artscouncilokc.com)
Senior Marathon Saturday, April 29, Downtown
Senior marathoners can enjoy being part of one of the nation's most significant feel-good events for fitness in the lead-up to the "Run to Remember" event on Sunday, April 30. The day before the marathon, Saturday, at 8 a.m., the Senior Marathoners complete their event between the 7 a.m. start of the 5K run and the Kid's Marathon of a similar style at 9 a.m.
The Senior Marathoners will run or walk the last 1.2 miles of their marathon distance directly south from the Oklahoma City National Memorial starting line to the finish in Scissortail Park. This allows seniors to feel like "elite" participants because of the on-course support from a massive outpouring of cheering from volunteering OKC residents.
Additionally, these new Senior Marathoners can enjoy the camaraderie of attending, interacting, and visiting the popular Health and Fitness Expo that Saturday at the Oklahoma City Convention Center. The Expo is adjacent to the finish line, presented by the OKC Convention and Visitors Bureau and OU Health. Mercy is the presenting sponsor of the inaugural Senior Marathon and invites everyone to visit the Expo.
Seniors who sign up for the Senior Marathon will pay $30 and receive an event t-shirt, a finishing medal, and free entry to the museum that day with their bib number. This achievement can energize many people to participate in an activity that provides good health, a key to aging gracefully.