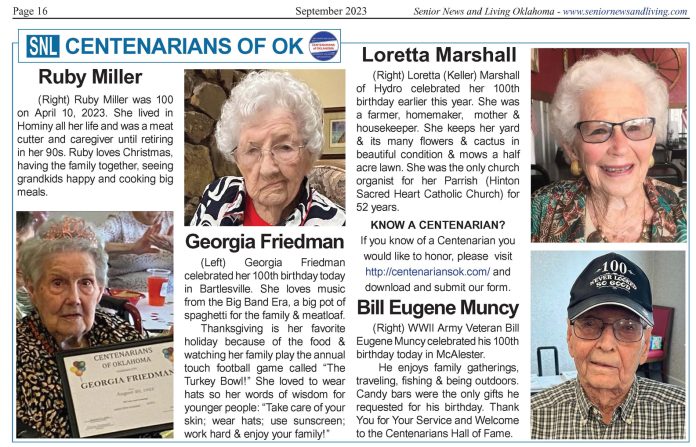 Ruby Miller
(Right) Ruby Miller was 100 on April 10, 2023. She lived in Hominy all her life and was a meat cutter and caregiver until retiring in her 90s. Ruby loves Christmas, having the family together, seeing grandkids happy and cooking big meals.
Georgia Friedman
(Left) Georgia Friedman celebrated her 100th birthday today in Bartlesville. She loves music from the Big Band Era, a big pot of spaghetti for the family & meatloaf.
Thanksgiving is her favorite holiday because of the food & watching her family play the annual touch football game called "The Turkey Bowl!" She loved to wear hats so her words of wisdom for younger people: "Take care of your skin; wear hats; use sunscreen; work hard & enjoy your family!"
Loretta Marshall
(Right) Loretta (Keller) Marshall of Hydro celebrated her 100th birthday earlier this year. She was a farmer, homemaker, mother & housekeeper. She keeps her yard & its many flowers & cactus in beautiful condition & mows a half acre lawn. She was the only church organist for her Parrish (Hinton Sacred Heart Catholic Church) for 52 years.
Bill Eugene Muncy
(Right) WWII Army Veteran Bill Eugene Muncy celebrated his 100th birthday today in McAlester.
He enjoys family gatherings, traveling, fishing & being outdoors. Candy bars were the only gifts he requested for his birthday. Thank You for Your Service and Welcome to the Centenarians Hall of Fame.
KNOW A CENTENARIAN?
If you know of a Centenarian you would like to honor, please visit
http://centenariansok.com/ and download and submit our form.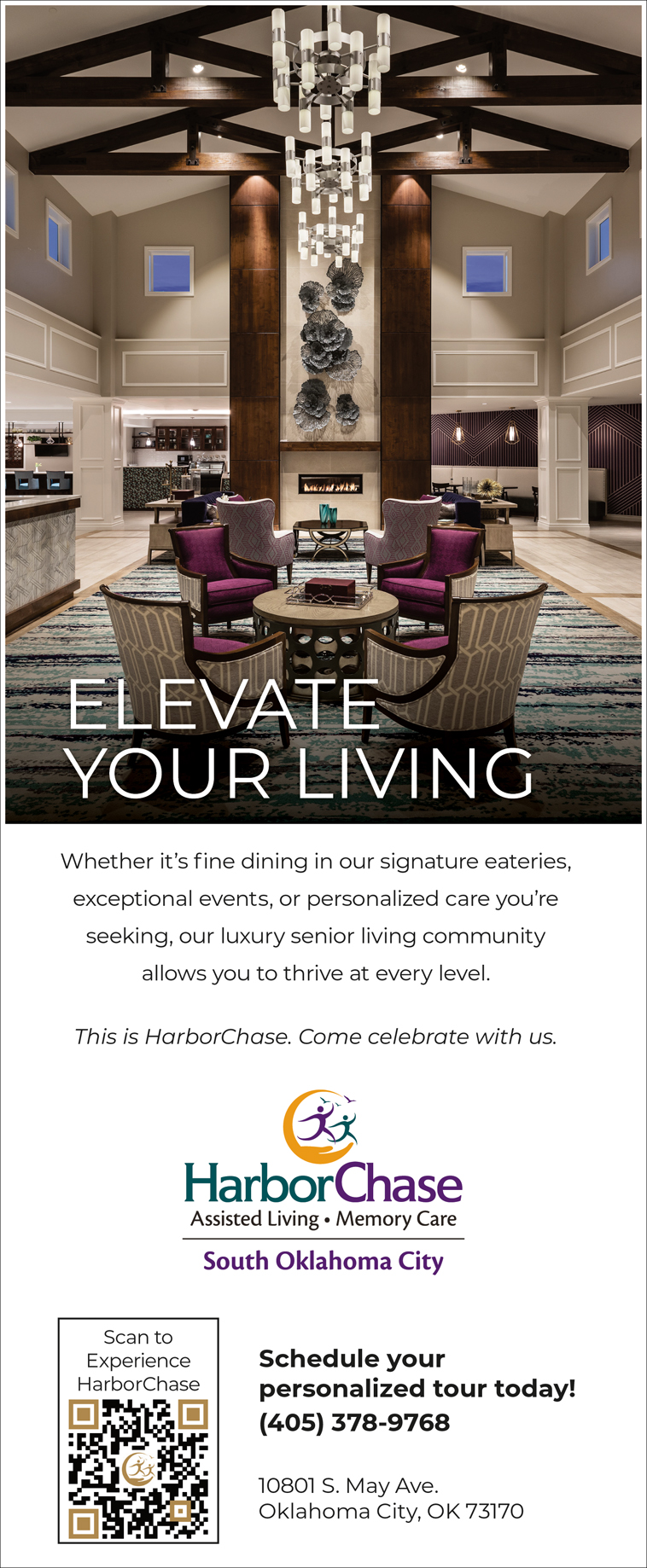 https://www.harborchase.com/harborchase-south-oklahoma-city/?utm_campaign=gmb