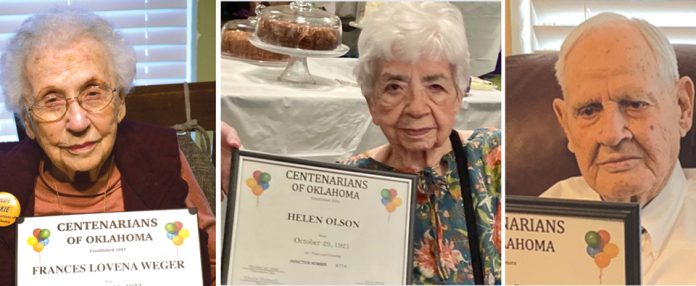 Helen Grace Olson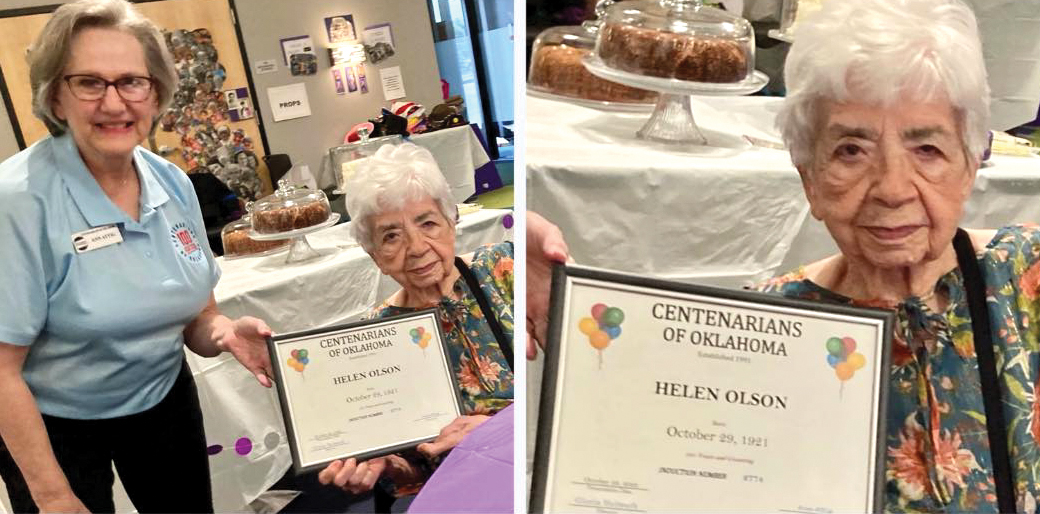 Helen Grace Olson of Bethany was born & grew up in Weeping Water, NB. She has traveled to 43 states as an RVer, was always very active in the Nazarene church, loves fried chicken, holidays and family reunions. Her words of wisdom: Never go to bed angry with your spouse. And follow the words of Proverbs 3:5-6: Trust in the Lord with all thine heart; and lean not unto thine own understanding. In all thy ways acknowledge him, and HE shall direct thy paths.
Frances Lovena Weger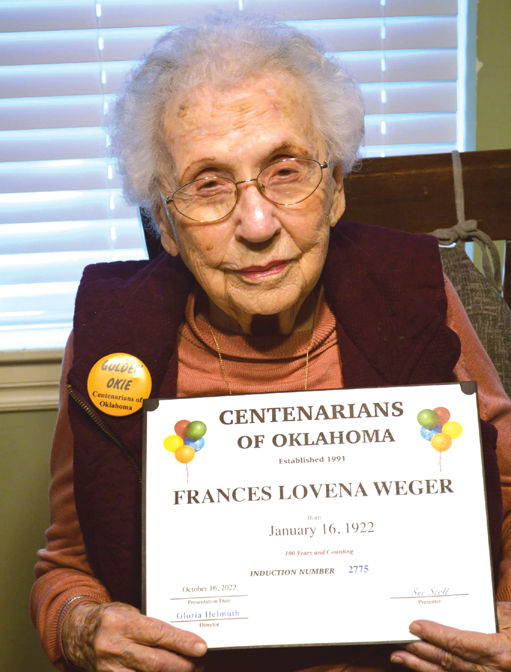 Frances Weger was 100 in January and we're still celebrating in Luther. She and her husband were residents of Lawton for 73 years and traveled with Campaigns for Christ on two trips to Germany and all over the U.S. She made baby quilts and wedding quilts for each of her eleven grandchildren. In her later years, she visited nursing homes, taking banana bread to the "elderly," although she was in her 80s.
Doyle H. Clenney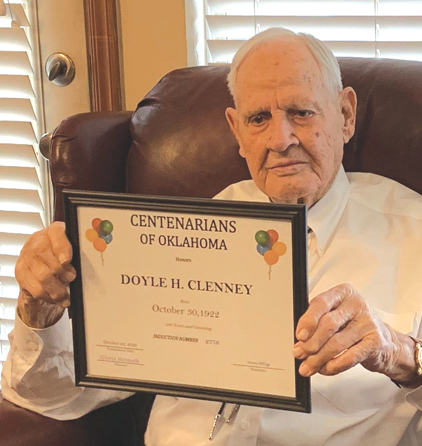 World War II Army Air Corp Veteran Doyle Clenney will be 100 tomorrow, October 30! An ordained minister with the Assembly of God Church, Doyle had the special honor to preach at the historic St. Paul's Episcopal Church in Norfolk, Virginia. Doyle's words of wisdom are the bible verse "Trust in the LORD with all your heart and lean not on your own understanding." (Proverbs 3:5). Happy 100th Doyle!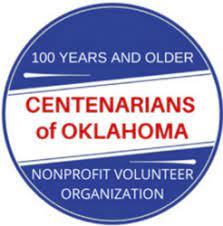 KNOW A CENTENARIAN?
If you know of a Centenarian you would like to honor, please visit
http://centenariansok.com/ and download, complete and submit our form. One of our team members will contact you directly with the next steps.
https://www.cremation-okc.com/