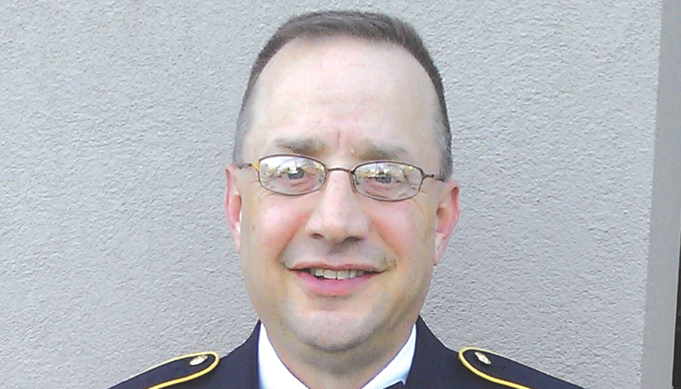 By Steven Sibley, E7 RET/DAV, MBA Healthcare Admin Licensed and Appointed Health Insurance Agent
As a Military Retiree we enjoy many great benefits, affordable healthcare is one of them. As a civilian now working in the senior health insurance industry, I appreciate that value even more. I've discovered that Tricare for Life (TFL), is not just a healthcare benefit, it's also a financial benefit. Unfortunately, many veterans don't fully understand what Tricare for Life is or how it works. What they do know is when they need healthcare their copays are low or non-existent. As a professional in the industry, and someone on TFL, I'd like to shed some light on TFL.
TFL is a benefit that works with Original Medicare Parts A & B. Part A is for Hospital/Inpatient Care and Part B is for Primary/Outpatient Care. For retirees, TFL starts when they become eligible for Original Medicare at age 65. The big surprise comes when they discover that they are going on Medicare and that it has a much higher cost than the low premiums they had for Tricare Prime or Select. The new premium for 2023, which is for Medicare Part B, will be about $165.00 per month for most people with an average income.
Original Medicare generally only pays for 80% of the cost of care, so the remaining 20% is the responsibility of the patient. Plus, it does not cover prescription drugs, dental, or vision. The solution for many civilian retirees is to add a supplement and a drug plan. Together those premiums can cost about $200 per month and adding Vision and Dental plans will increase their monthly cost. Then they find out their plan's premiums can increase every year.
During your 20 plus years of retirement, they'll pay as much as $80,000 or more for each person on Medicare. Here's why TFL is a financial benefit, there is no premium. Technically, TFL is called a "Medicare Wrap Around benefit", practically it acts like a premium free supplement and drug plan. So, a retired military member and their spouse are not going to be spending hundreds of thousands of dollars of their retirement income on insurance premiums. It gets even better.
What most veterans on TFL don't know is, they can access even more benefits from the Medicare part of their TFL by choosing to have it administered by a commercial healthcare company. These are called Part C plans, aka Medicare Advantage, and they must cover everything that Original Medicare does. These plans can bundle additional healthcare and wellness benefits, which may even include a Prescription Drug Plan. However, Military retirees can use special Part C plans that do not offer a drug plan, since their prescriptions are covered by TFL through Express Scripts. I am on such a plan, I pay ZERO dollars for it, and significantly reduces my Part B premium payment. It also covers Vision and Dental, so there's no need to pay FEDVIP extra for those benefits. It also offers a host of other benefits worth hundreds of dollars a month. Using a Medicare Part C plan with TFL is like turbo- charging your benefits. These plans will also work for most Medicare eligible Veterans who use the VA for their prescription drugs. Less cost, more benefits, and money back is what we've earned and deserve as Veterans. Find out more and get your questions answered by giving me a call. Steven Sibley, E7 RET/DAV, 405-850-1569.
https://www.sibleyinsures.com/
Required disclaimer: We do not offer every plan available in your area. Any information we provide is limited to those plans we do offer in your area. Please contact Medicare.gov or 1-800-MEDICARE to get information on all of your options.