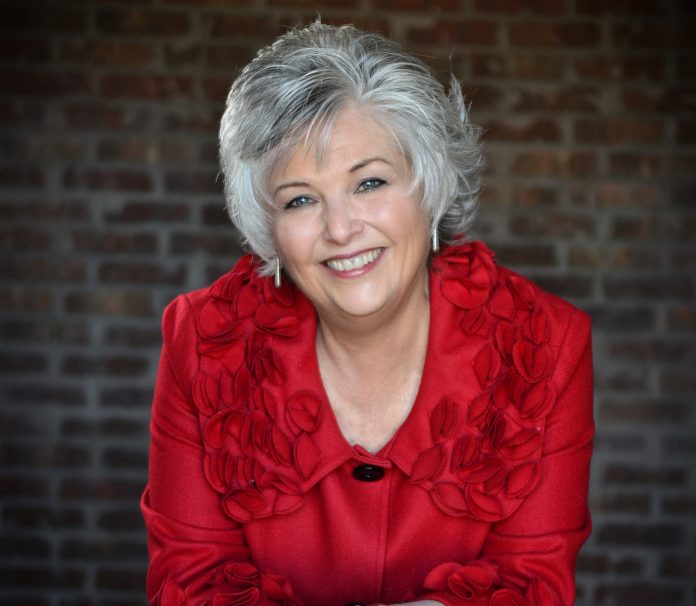 by Mike Lee, Staff Writer
At 58, Dea Dietrick found herself at a crossroads.
Gone was her husband of 27 years. With him went the money she was planning on funding her golden years.
She hadn't gone to college after school, even though her dad told her she needed to get her teaching degree.
Employed at a church with a nominal salary, things looked dim.
So the absence of available options was almost a Godsend for Dietrick, who was just a few years shy of enrolling in Medicare, enrolled in college instead.
Fast forward five years and there's a smile on Dietrick's face. There's also a college degree with distinction.
And her father would be proud not only that she's teaching, but teaching others how to get the most out of themselves in life.
"I'm proud of this because it gives me authority to encourage others to go after their dreams and rise above their circumstances," she said.
The decision to go back to school seemed like the best option to provide for herself in the future. Retirement wasn't a port she would be pulling into anytime soon so she figured she needed to do what was best for the long haul.
She enrolled at Mid-American Christian University in May 2010. Working full-time, plus a side job, she carried a full course load each semester.
Five years later she graduated Summa Cum Laude with Distinction as one of the top five students in her class of 531.
It was actually Dietrick's church job that helped her get to where she is today.
Working as a Biblical counselor, Dietrick's title was campus administrator. Staff would refer people to Dietrick for counseling and she would get to the heart of what was wrong.
"It's very fulfilling," she said. "It's where my passion is. I love working one-on-one with people."
She was forced to put that passion to work to make a living.
"One day my attorney looked at me and told me she didn't know if we would be able to recover any of the assets and it looked as though I needed to investigate how to earn more money and plan for a sustainable retirement," Dietrick recalled of her divorce. "I reasoned that obtaining a degree as the only way possible to provide for myself. After investigating several local schools I found MACU to be conducive with my lifestyle.
"My thought was to work at the church during the day and open a counseling office at night. That plan has taken a slightly different form, but I am doing what I love and intended; using my degree and professional experience to serve others to experience life satisfaction and well-being."
And Dietrick has a powerful story to tell. She reasons that if she can go to college at 58, reinvent herself and earn a degree in five years while working full-time then she has a few things to share about the value of hard work and determination.
"My ultimate goal is to help individuals understand their significance and use their passion to live a life of influential leadership and authentic satisfaction, bringing their ultimate best to their employer," she said.
As founder of A Dynamic New You, LLC, a firm dedicated to helping individuals exercise their leadership capabilities, she adds a new dimension to her client's personal wellbeing. Her forthcoming book, Charting Life with Intentionality, serves as a positive reminder that everyone has something significantly remarkable to share and is able to become an impactful influential leader.
Serving in the role of Counselor, Coach, Public Speaker, and a John Maxwell Certified Trainer, her experience blended with her wisdom introduce profound applicable concepts during coaching, Mastermind Groups and workshops.
She attends Crossings Community Church and is a member of Early Risers Toastmasters, American Business Women's Association, the Greater Oklahoma City Chamber and is active in several smaller networking groups and volunteer opportunities.
Born and raised in Denver, Dietrick has lived abroad in Jakarta, Indonesia. It was a profound experience, one that resulted in the adoption of twin girls.
Each daughter now has two children.
"My feeling is you can't let life get to the point where you just sit down and sigh," she said. "I think what happens with older people, those who have given or put a lot into what they're doing all their life – they don't feel respected anymore. The culture is changing and they feel they should stop."
Dietrick says she doesn't feel old. She still wears platform heels and the occaional mini-skirt now and then.
"I think it's important to invest in others, especially as seniors, because you have wisdom you can share with people who want to change and grow," Dietrick said.