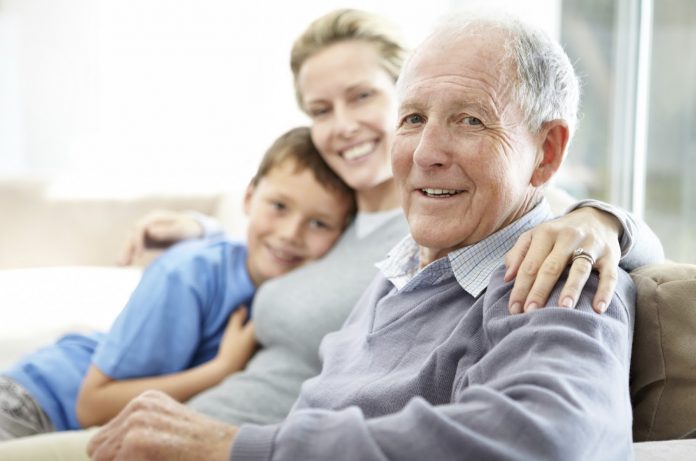 Article by Nikki Buckelew, Buckelew Realty Group's Mature Moves Division with Keller Williams Realty. www.okcmaturemoves.com
A common question asked by retired homeowners is, "If I were to move, what is available nearby with a smaller yard that fits my budget?"
The vast majority of people over 55 have historically said they don't want to move from their current homes, but lately many are beginning to reconsider. Instead, boomers and seniors are seeking ways to simplify their lives, both now and in anticipation of future needs.
The challenge for real estate professionals is helping these downsizing clients find places that are both affordable and solve the maintenance and yard work dilemmas.
Some people want to remain owners by simply trading in their current home for one that is a bit smaller, one level, and requiring less maintenance. Others are looking to relinquish homeownership altogether and just rent. By renting, home maintenance becomes the landlord's problem, taking the concern about falling tree limbs, leaky roofs, and backed up sewer lines off the minds of seniors and their family members.
Even though more seniors are expressing the desire to downsize, there are certain obstacles keeping them from making a move. Reasons for not moving, despite a desire to do so, are largely related to three key factors: affordability, location, and perceived lack of support.
Affordability
Newer homes that are smaller and with yards which the neighborhood maintains are not as available as one might expect. Yes, they exist, but current inventory of such homes is limited. When they do become available, the lower priced ones sell quickly. Exterior maintenance-free homes under $200,000 are hard to find, with more inventory in the over $200K price ranges. Rents on 1-2 bedroom homes or traditional 55+ apartments will typically run between $1,100 – $2,300 in most areas of the metro. Reduced rent properties and section 8 housing vouchers (for those who qualify) require application and have waiting lists from 3 months to 2 years depending on the location.
Location
Newer neighborhoods designed for the 55+ crowd tend to be located toward the outer edge of the metro because that is where developers are finding land at a reasonable price. Unfortunately, there is limited space within the city limits of the Village, Bethany, Warr Acres, and Oklahoma City, where retirees homesteaded some 40 or more years ago and where they prefer to stay. If developers can find a small pocket where they can build, the price point of homes pushes the financial limits for many retiring boomers and seniors on a fixed income. Considering land costs, developers also tend to build bigger than most downsizing seniors want — it's a matter of ROI for them.
Perceived lack of support
Many seniors say they would move if they found a suitable place, but candidly tell us that they struggle researching their options. With the internet as the primary method for marketing homes and apartment communities, the "technology-challenged" tend to struggle locating 55+ living options. Furthermore, new construction and lease properties aren't always listed in the multiple listing service (MLS), the go-to database for local real estate agents. Finding leases requires multiple phone calls, driving neighborhoods, and online searches.
Assuming one does locate a neighborhood, home, or apartment that suits them, managing the logistics of the move can be a daunting task to many long-time homeowners. With families scattered around the country and adult children maintaining their own jobs, homes, and kids, seniors often struggle with where to get help. Few are aware of the local services that provide downsizing, relocation, and liquidation support or see it as an unnecessary expense, but the ones who do make the investment find that having a professional move manager can make all the difference.
To learn more about issues effecting retired homeowners, attend the Senior Living Truth Series: The Truth About Homeownership in Retirement. Two sessions: October 12th at 10am or 2pm, MAPS3 Senior Health and Wellness Center, 11501 N Rockwell, Oklahoma City. The event is free to seniors and their guests. Professionals pay $25. Seating is limited so call 405.563.7501 or go online www.seniorlivingtruthseries.com to register.