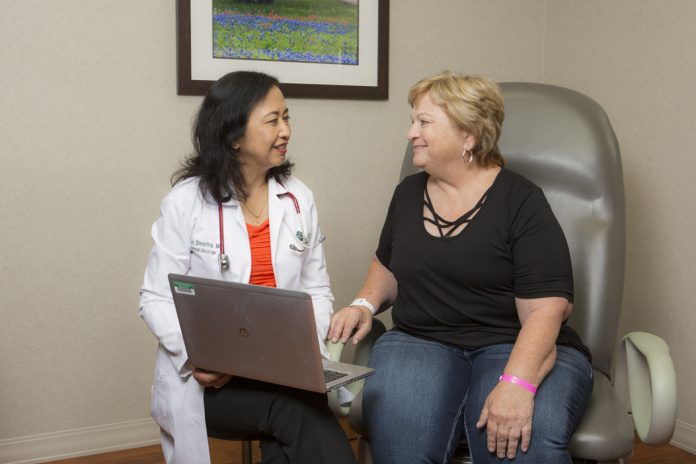 Article provided by: Cancer Treatment Centers of America at Southwestern Regional Medical Center.
Tulsa, OK
As seniors draw closer to retirement, being strong and as healthy as possible to enjoy their new "free time" becomes ever more important.
According to Dr. Sagun Shrestha, a medical oncologist at Cancer Treatment Centers of America in Tulsa, you are never too old make a few lifestyle changes to improve your daily health and help reduce the risks of future illness, including cancer. She recommends: Lather up.
From gardening to shopping, use 30 SPF or higher sunscreens. Broad spectrum lotions protect you from the sun's harmful UVB rays. 1
Load up on fruits & veggies.
Eating brightly colored vegetables, berries and fruits is helpful in maintaining a healthy weight and contributes to lowering your risk of some cancers by as much as 30 percent2! So fill your grocery basket with fresh fruits, seek out seasonal berries, and order a side of veggies with your next lunch or dinner.
Keep moving.
Did you know that up to one-third of cancers may be prevented by just staying fit? That doesn't mean you have to sign up for a marathon (unless you want to), but you should get moving for at least 30 minutes a day3. Find something you enjoy, grab a friend and get moving.
Drink up.
Staying hydrated benefits every organ of your body and has also been known to help you stay more trim. According to scientific reports from the American Institute for Cancer Research/World Cancer Research Fund International, drinking coffee in moderation may help to lower the risk for two cancers, endometrial and liver4. Follow that during the day with several glasses of water and your body will thank you.
Make a date…with your health care provider.
Just as important as planning a family birthday or holiday get-together, you should make a date with your health care provider for regular check-ups. Routine medical exams increase your chances for early detection of cancer or other health problems and provide a good time for updated information on prevention steps and screenings.
Ready, set, go!
Dr. Shrestha encourages her patients to take "baby steps" when implementing a new, healthy change. "Set a reasonable goal and stick to it," she adds. "And, if it's too much of a challenge, revise your plan with a smaller step. The most important thing is to at least start making healthier options."
To learn more about cancer prevention, visit cancercent.com/tulsa.