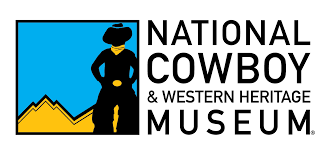 In a sunny Tuesday morning ceremony, National Cowboy Museum president, board members and supporters broke ground on the newest phase of Museum expansions, the Meinders Event Lawn & Garden and additional parking structures.
"Phase II of our Capital Campaign has required a lot of hard work and coordination by many, many partners," said National Cowboy & Western Heritage Museum President and CEO Natalie Shirley at the ceremony. "First and foremost, we have to thank Herman and LaDonna Meinders for their support. Without it we would not be able to create this wonderful garden that will soon grace the front of the Museum. What you see now is asphalt, but in just a few short months, you are going to see something lush, green and beautiful."
In addition to the new garden and event lawn, Phase II of the expansion plan includes a parking garage and terraced, uncovered parking spaces on Museum grounds, as well as a refresh of the Sam Noble Special Events Center.
"We have had a dream of solving several issues to bring this museum to a higher level," said Larry Nichols, Museum Board Member and Chairman of the Capital Campaign, in a speech at the ceremony. "We need more parking, we need covered parking, we need a better entrance, and we need additional spaces for people to gather."
The Meinders Event Lawn & Garden, made possible by a generous donation from Herman and LaDonna Meinders, will include walking paths, an event lawn and a butterfly garden.
Construction on the garden and additional parking is the second phase in a three-phase plan to beautify and improve the National Cowboy & Western Heritage Museum. The first phase of expansions produced Liichokoshkomo', the Museum's 100,000 square foot outdoor play-based learning addition including native dwellings and STEAM learning opportunities.