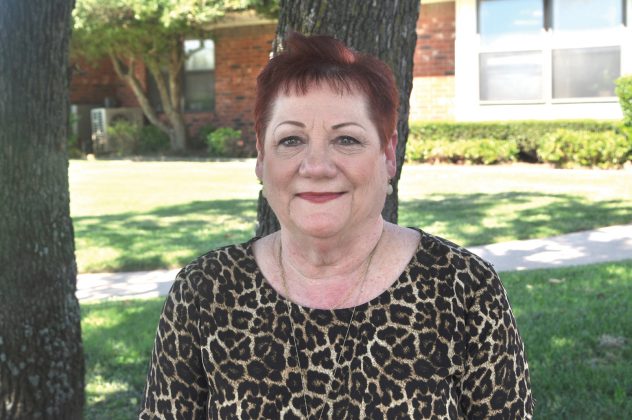 by Vickie Jenkins, Staff Writer
Cedar Ridge Behavioral Hospital provides quality impatient treatment to help stabilize patients struggling with mental health issues. The multidisciplinary treatment teams consist of psychiatrists, licensed therapist and specialized nurse who collaborate to develop and implement compassionate, individualized, evidence-based treatment plans for our patients.
Cedar Ridge Behavioral Hospital is proud to serve our military families. We provide quality acute and residential services to children and teens ages five to seventeen. This program is designed to address specific treatment issues with psychiatric disorders in a secure and safe environment. -Cedar Ridge Behavioral Hospital-
With Cedar Ridge Behavioral Hospital comes a very professional staff. One special nurse is Chris Weigel, RN, Chief Nursing Officer. Chris explains that she has been a nurse for forty-two years. "I always wanted to be a nurse, ever since I could remember. I started out as a candy striper in a hospital. At the time, I loved caring for people but didn't have any experience in the nursing field at all. When I was growing up, my mom was in and out of the hospital quite a bit so I felt like I wanted to be a nurse too, like the ones that cared for my mom. That's when my journey began," she said. "I have worked in many different areas of the medical field, but I especially like working with children. I feel like I am making a difference with the children here, helping them with their mental health issues." Chris added.
Asking Chris what her favorite part of her job is, she replied, "I like helping the nurses get rid of any barriers that they might have so they can give the best care in a safe and therapeutic way. I believe my strongest asset is leadership. I had quite a few mentors in the past, especially in administration here at Cedar Ridge. We have a phenomenal CEO, believing in compassion and believing in the kids. I try to be that same kind of person, helping the nurses with whatever they need. I want to be a mentor to others," Chris said.
How would you describe yourself? "I am very open-minded and I have strong communication skills. I am compassionate and make a huge effort to help others, whether it is one of the nurses or children," she answered.
Chris Weigel was the president of the Oklahoma Nursing Association and has served on the board of Oklahoma Organization for Nurse Executives; Governor's Clinical Work Force Center and Chris continues to stay active in the community. "I want to make an impact on nursing and how it can change lives," Chris commented.
Asking Chris what motivates her, she replied, "I love to see change in anything. I like to see the children here change in their control and their temperament and I see such a difference when they get here and when they leave."
On a personal note, Chris has lived in several different states. When growing up, her dad was an environmental engineer, working in the everglades. Chris was always running around with him. "At one point, I enjoyed myself so much, I wanted to be game warden and train the alligators." she said with a laugh. "It was between being a teacher, nurse or game warden. I chose nursing because I didn't think I would do very well with the other two," she added. "Besides that, it was a lot safer."
Chris is married to her wonderful husband and has two grown children and one granddaughter, Minnie who is five years old. Their pets include a miniature schnauzer, Cricket, and will soon be getting a second schnauzer mid-October. Chris's hobbies include gardening, walking, scrapbooking and reading.
To sum up Chris's life in one word it didn't take long for her to answer, "That word would be IMPACT. I like to think that I have a great impact on others, especially the children that are here at Cedar Ridge Behavioral Hospital," she said with a smile.