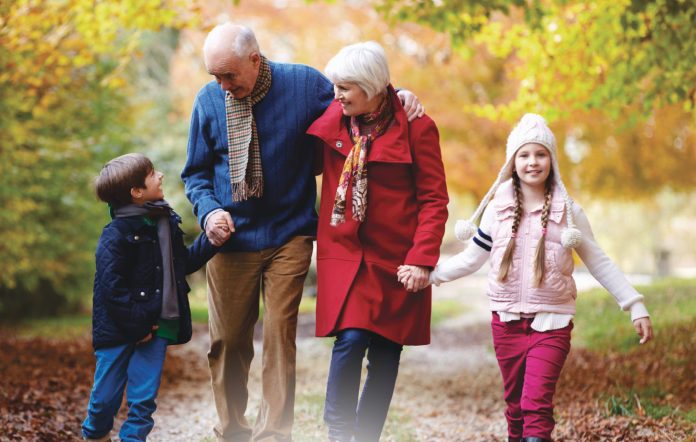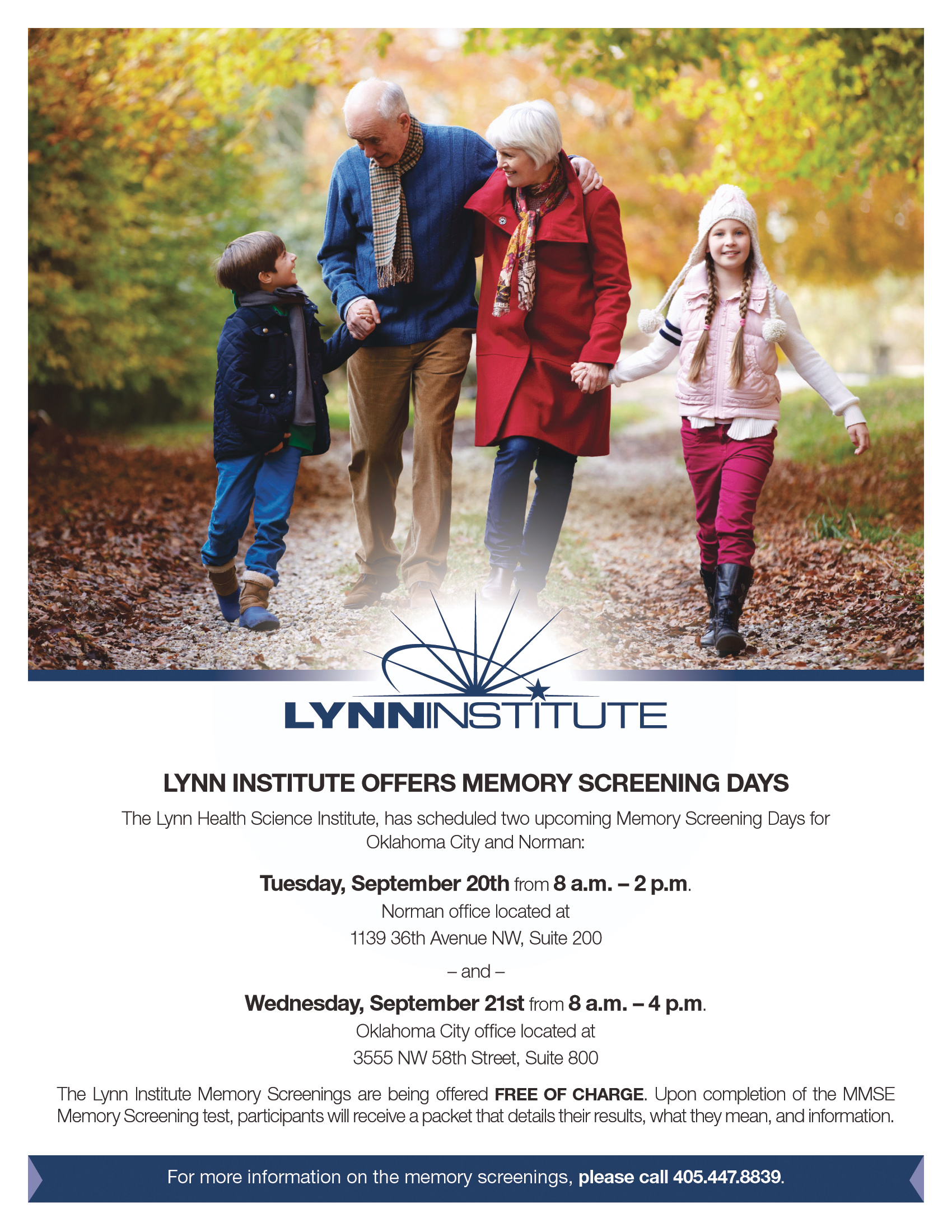 LYNN INSTITUTE OFFERS MEMORY SCREENING DAYS
The Lynn Health Science Institute, has scheduled two upcoming Memory Screening Days for
Oklahoma City and Norman:
Tuesday, September 20th from 8 a.m. – 2 p.m.
Norman office located at
1139 36th Avenue NW, Suite 200
– and –
Wednesday, September 21st from 8 a.m. – 4 p.m.
Oklahoma City office located at
3555 NW 58th Street, Suite 800
The Lynn Institute Memory Screenings are being offered FREE OF CHARGE. Upon completion of the MMSE Memory Screening test, participants will receive a packet that details their results, what they mean, and information.
For more information on the memory screenings, please call 405.447.8839.