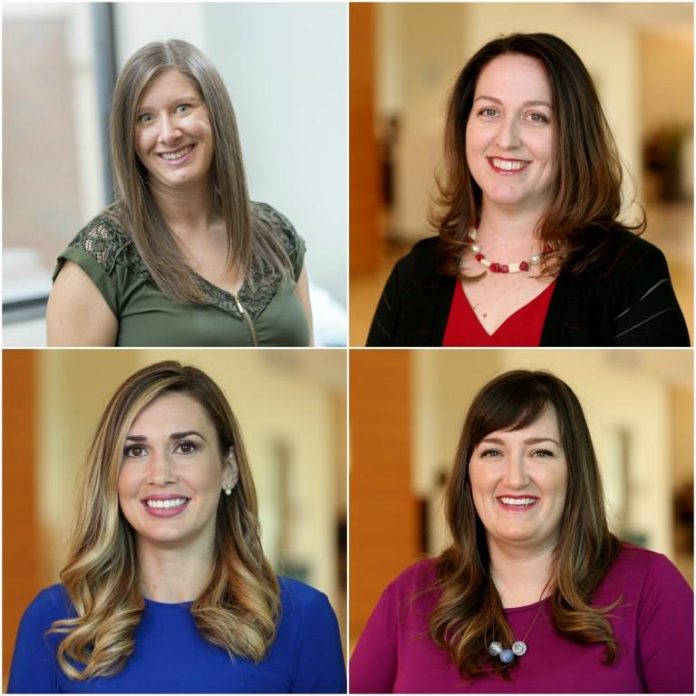 Mercy continues to fulfill the promise of expanding health care services in south Oklahoma City with the opening of a new family medicine and pediatric care clinic at 1060 SW Fourth St. An official blessing with ribbon cutting is scheduled at 4 p.m., Tuesday, Nov. 4.
"We're always looking for ways to better care for and cater to our patients," said Di Smalley, Mercy regional president in Oklahoma. "Mercy already has a strong presence in north Oklahoma City and Edmond. We're ready to provide that same level of patient care to those in south Oklahoma City and the surrounding communities." The clinic includes family medicine physicians Sarah Cox, DO; and Misty Hsieh, MD; pediatrician Cerissa Key, MD; and Lara Rodkey, APRN-CNP. Imaging and lab work are also offered at the clinic. The newly constructed 11,800-square-foot clinic includes 24 exam rooms with space to accommodate an additional four providers as health care needs in the community grow.
Clinic hours are 7:30 a.m. to 5 p.m. Monday through Friday.
All providers are accepting new patients. For an appointment, call 405-378-5491.