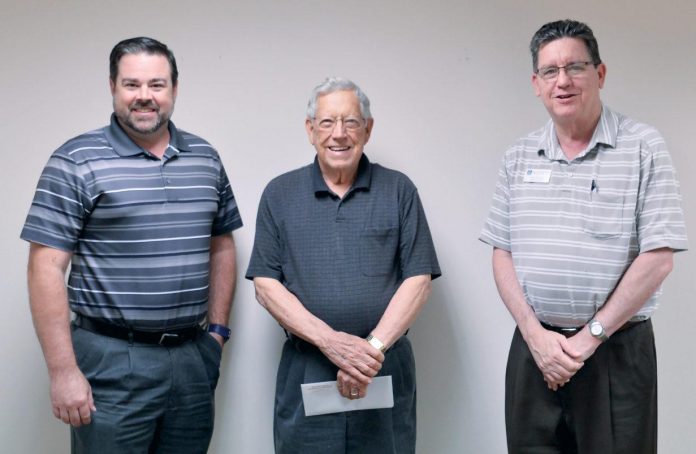 The Oklahoma City Lion's Club gifted $6,000 to the Metro Tech Foundation, funds that will be utilized to cover costs outside tuition such as uniforms, tools, certification fees and equipment.
OKC Lion's Club Board Member Tom Springer said historically the club has supported college scholarships for area high school students and had a desire to help adult students pursuing technical education as well.
"Many of the Lion Club members attended vocational school at some point in our lives and wanted to support students who graduate with a trade and might need a little help getting started in their career. Welding tools, nursing accessories, certification test fees – we don't want any student to miss an opportunity due to lack of funds at the beginning of their career," Mr. Springer said.
Metro Tech Foundation Executive Director Ashleigh Gibson expressed gratitude for a gift that will allow the Foundation to remove financial barriers from student success.
"These financial gifts often make the difference between giving up and succeeding for students who are working hard to achieve their dreams," Ms. Gibson said.
Metro Tech is an Oklahoma technology school that offers free tuition to Oklahoma City Public Schools, Crooked Oak Public Schools and Millwood Public Schools students. Full-time and part-time training is offered for adult students, as well as customized Business & Industry training.