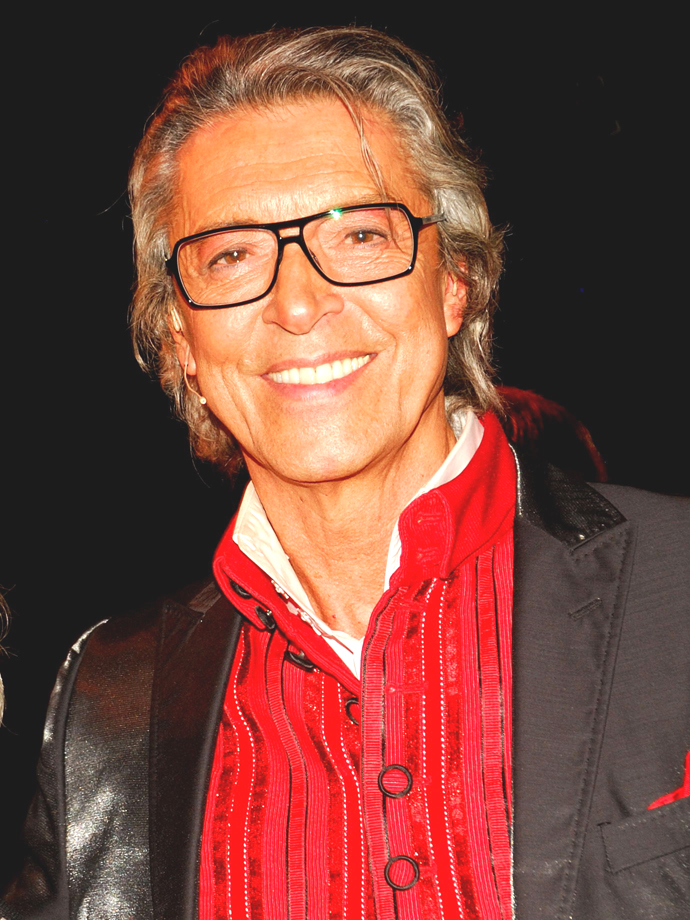 Photography and Text by Terry "Travels with Terry" Zinn [email protected]
The trip down memory lane continues for the live experiences and recognition of outstanding performers and venues. By recalling our good times and interactions, if only as an audience member, it gives us comfort and enjoyment remembering our past efforts, and gives us hope for more live entertainment experiences in the near future.
If you are a loyal long time reader here, there is no surprise that I am an admirer of the 92 year old, iconic cabaret singer, Marilyn Maye, who performed most recently at the OKC boat house last year, courtesy of Central State University. I have seen her a couple of times in Dallas and other venues. She holds a record number of appearances on the Tonight Show, starring Johnny Carson. Her enthusiasm for life and humorous attitude is only surpassed by her smooth, easy and warm voice. She is a testament and a life affirmation for all seniors.
Another theater veteran, for ever young yet a senior, Tommy Tune (currently 81), who performed a one man show at Lyric's Plaza Theater. He of course was in the original Broadway cast of "Hello Dolly" and has performed and directed many Broadway shows, including "My One and Only" with Twiggy. His Tony and other theater awards are numerous . This tall Texan's humor is infectious. His back stage stories are enlightening. His most touching story was how he lost decades of theater memorabilia and souvenirs when hurricane Sandy flooded parts of Manhattan and his storage unit. Fun to see him tap dance in red boots. He presented two nights, I saw both, and noticed each show was a bit different, as he went with spontaneous changes. After the performance he invited fans to accompany him on stage – where he let us be close and personal with photographs and to be in his presence. His optimism, generosity and theater history certainly makes him a person of greatness.
This reminds me of another offering by Lyric Theater of Oklahoma when they featured Chita Rivera. Senior Rivera was awarded the 2018 Tony for Lifetime achievement and was a Kennedy Center Honoree. Always enchanted by her dancing and mischievous personality, it was a pleasure to meet and greet her at an after party. She was gracious, but her handler (her assistant) was less so, bordering on rude. Odd how some personalities don't recognizance that their assistants can mar the public's perception and experience. I could list other occasions which were tarnished by their neglect to properly instruct them to be considerate to the fans, to which they owe part of their success.
You never know what's going to blossom when going to a live theater event. Such was the case many years ago when the Oklahoma BLAC organisation brought in the three woman musical play called, "Blues In The Night." It was performed as a benefit on the thrust stage of the Stage Center/Oklahoma Theater Center/aka the Mummers Theater. Sadly is was not well attended , and sadly the theater building is now a parking lot. Its headliner was the provocative Chanteuse Eartha Kitt. Best known for her "Santa Baby" recording but in this Oklahoma visit she performed and gave an extensive seminar on her life and even touching on her political activism, during the President Lyndon Johnson era. Even more astonishing was her willingness to pose for me and my camera. I treasure those times and images of the late Eartha Kitt. To her credit I sent her a couple hard copy black and white prints to her NYC address for her signature and she did such and returned to me. The Presence of Greatness.
Another photo opportunity was with Ballet Oklahoma's performance and celebration of "Rodeo," and the Ballet from "Oklahoma," originally choreographed by Agnes de Mille. I was so pleased when I sent de Mille her copies of my photography of a dress rehearsal where she autographed my hard copy black and white photography. Agnes de Mille; truly greatness of the Ballet world.
While its fun to recall meetings with well known celebrities, let's not forget our relatives and friends which also might fall into the category of greatness for their humanity and friendship.
Mr. Terry Zinn – Travel Editor
Past President: International Food Wine and Travel Writers Association
3110 N.W. 15 Street – Oklahoma City, OK 73107
https://realtraveladventures.com/?s=terry+zinn
https://realtraveladventures.com/?s=zinn
http://new.seniornewsandliving.com/?s=TERRY+ZINN
www.martinitravels.com