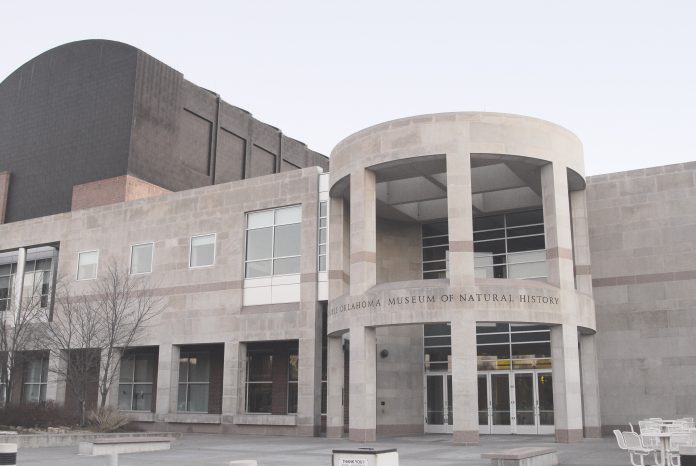 Photography and Text by Terry "Travels with Terry" Zinn  [email protected]
An undiscovered intellectual and hands on treat is the Sam Nobel Museum of Natural History in Norman, Oklahoma.
Recently it was recognized for excellence by receiving the 2014 National Medal by the Institute of Museum and Library Services, the nation's highest honor conferred on museums and libraries for services to their community. This honor was only awarded to five museums out of 17.500, and five libraries nationwide.
The honor was given in a ceremony at the White House where first Lady Michelle Obama said, "The work that you do in the summers and throughout the year is filling a crucial role n our country as we strive to give our young people a world-class education."
Later O.U. President David L. Boren agreed, "This prestigious national award confirms that our museum is one of the most important university-based natural history museums in our nation and indeed in the world."
As an example of the museums outreach is the ExplorOlogy program which involves promising students from schools across Oklahoma to get a hands on experience with experts in different scientific disciplines. One ExplorOlogy program took place in the high planes of Oklahoma in the Black Mesa area located in the states panhandle.
The Sam Noble Museum offers a variety of educational programming designed to engage and challenge students as they unlock the past, observe the present and consider the future though natural and cultural history. Jess Cole, head of education, says, "We are really fortunate to be a complement and supplement for Oklahoma schools with their science education."
More information on the museum and their educational programs can be found at www.SamNobleMuseum.org. For your visit to the museum you may take in the "Be the Dinosaur!" exhibit running through June 12th, 2016. The exhibit is based on the fossils found in the Hell Creek Formations of Montana, North Dakota, South Dakota and Wyoming. You can guide a Tyrannosaurus Rex in a search for food or learn the behaviors of the Triceratops as it ambles through the Late Cretaceous from a video console. The highlight of a visit might be the video simulated pods which allow visitors to become dinosaurs.
Another attraction is the "Through the Eyes of the Lynx: Galileo and the Microscope" through August 31st. On March 10 at 7 pm, is the free "Galileo's World Lecture Series and Sky Watch" hosted by the O.U. Observatory.
The museum is available for catered events and banquets.
Located at 2401 Chautauqua Avenue, the Sam Noble Museum is easily accessible near the O.U. Campus, and provides an educational and entertaining experience for all ages.
Mr. Terry Zinn – Travel Editor
Past President: International Food Wine and Travel Writers Association
http://realtraveladventures.com/author/zinn/
http://www.examiner.com/travel-in-oklahoma-city/terry-zinn
www.new.seniornewsandliving.com – www.martinitravels.com