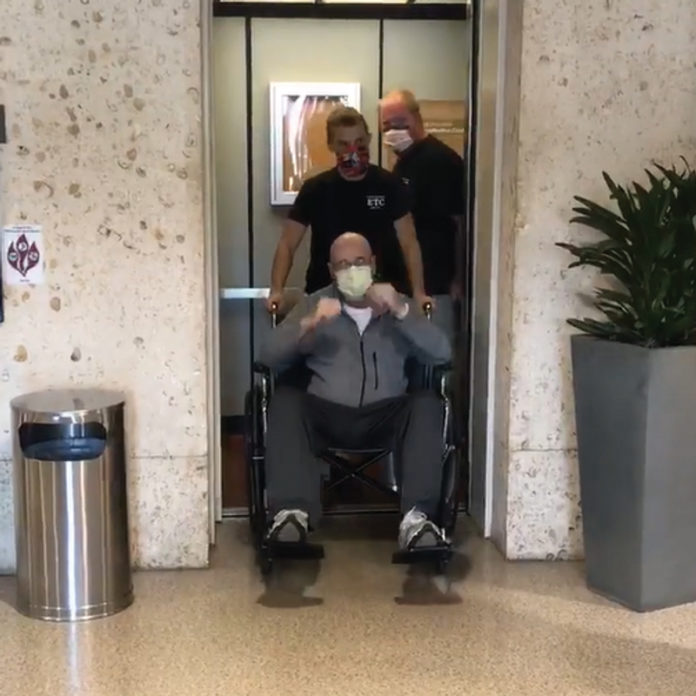 Paul H. and Evelyn Bourne were the first two COVID-19 patients to require hospitalization at INTEGRIS Canadian Valley Hospital in Yukon. The married couple came to the hospital together, both were listed in critical condition and both required intubation to breathe.
Six weeks later, we are happy to announce that both are making progress.
Evelyn, who was transferred to another hospital, was taken off of the ventilator today (Wednesday, April 29) and is showing improvement. While Paul is headed to INTEGRIS Jim Thorpe Rehabilitation.
The 71-year-old spent 11 days on a ventilator, a total of 23 days in the hospital and then another 15 days in a long-term acute care facility. But today, he got one step closer to going home. Here is the emotional send-off.
Paul is expected to spend approximately 14 days at INTEGRIS Jim Thorpe working to regain his strength and coordination. We hope Evelyn will soon follow his lead. It's stories like these that keep our caregivers going. This is what makes our job worthwhile.