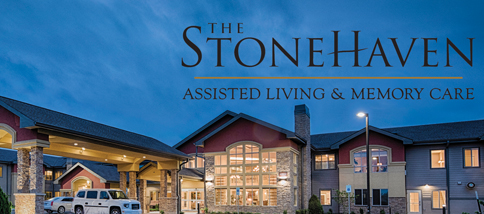 Aquires The Linden at Stonehaven, Name Changes to Stonehaven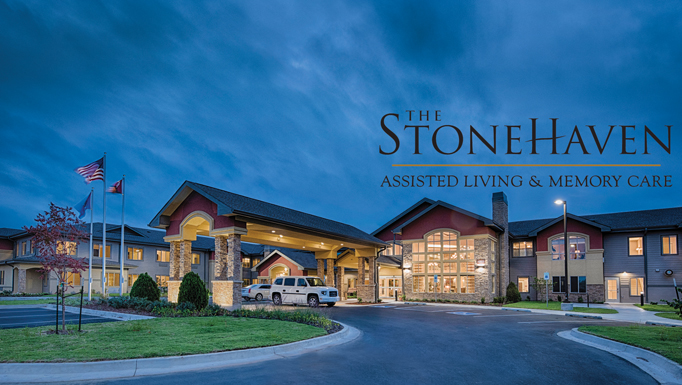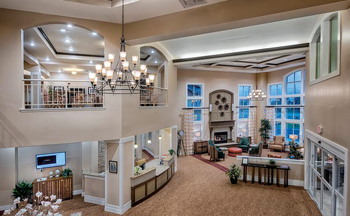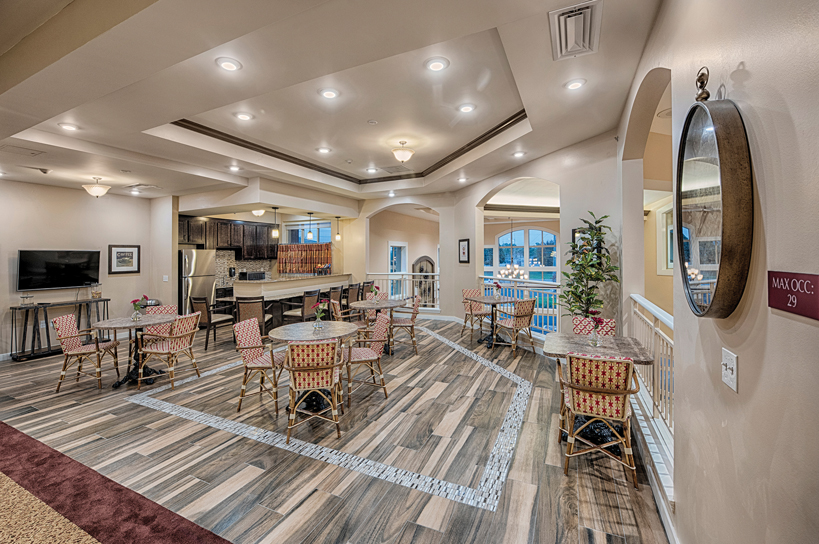 Legend Senior Living, a Wichita-based, privately owned senior living operator, announced today that it had completed the purchase of The Linden at Stonehaven Square Assisted Living and Memory Care in a joint venture with an institutional investor. The residence is located at 10802 East 81st Street in Tulsa, Oklahoma and was immediately renamed The Stonehaven.
The Stonehaven is the 5th Legend Senior Living residence in Tulsa, Oklahoma, following its recent acquisition of Prairie House Assisted Living & Memory Care in Broken Arrow in June.
The residence opened in 2017 and boasts 134 apartments, 79 of which are assisted living and 55 memory care, ranging from studios to two-bedroom apartments, and offers thousands of square feet of indoor-outdoor amenities, including a sprawling outdoor patio, front porch with fireplace, salon, 2nd story game room and theater, fitness center, and lively bistro. The Stonehaven is located approximately 20 minutes outside downtown Tulsa and is near major highways, hospitals, and recreation.
"We are excited to welcome the residents, their families, and associates to the Legend Senior Living family," said Legend's Executive Vice President, Matt Buchanan. "The Stonehaven is a great fit for us as we expand our mission in Tulsa and across Oklahoma. The team at The Stonehaven is top-notch, and we are excited to serve area seniors alongside them."
The company will bring its innovative programs and therapies to the community, including its wellness-focused life enrichment, uncompromising care delivered consistently with dignity, the Best Friends® Approach in memory care and award-winning biofeedback therapy also for memory care, and its signature Gold Leaf dining program for an exquisite culinary experience.
Wichita, Kansas-based Legend Senior Living is a privately held senior housing and services company and one of the nation's leading senior living providers. The company owns or operates 49 senior living residences across six states – in Florida, Colorado, Texas, Kansas, Oklahoma and Pennsylvania. Legend residences are recognized as Great Places to Work®, have ranked among the Top 25 Best Senior Living communities in the country by Fortune Magazine, and appear on U.S. News & World Report's Best of Senior Living.
For more information about Legend Senior Living residences, visit:
https://legendseniorliving.com/