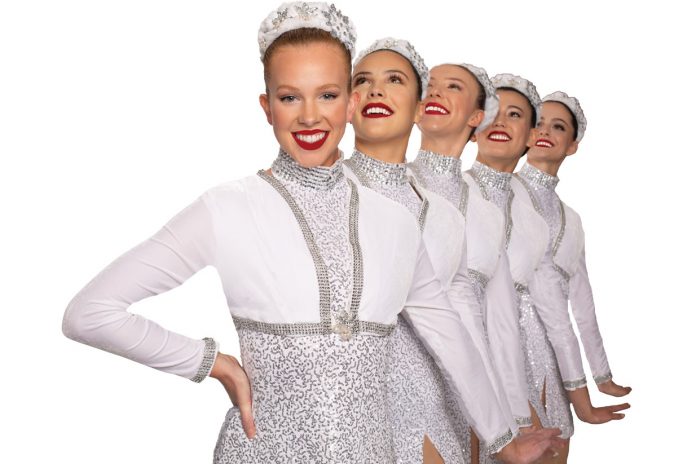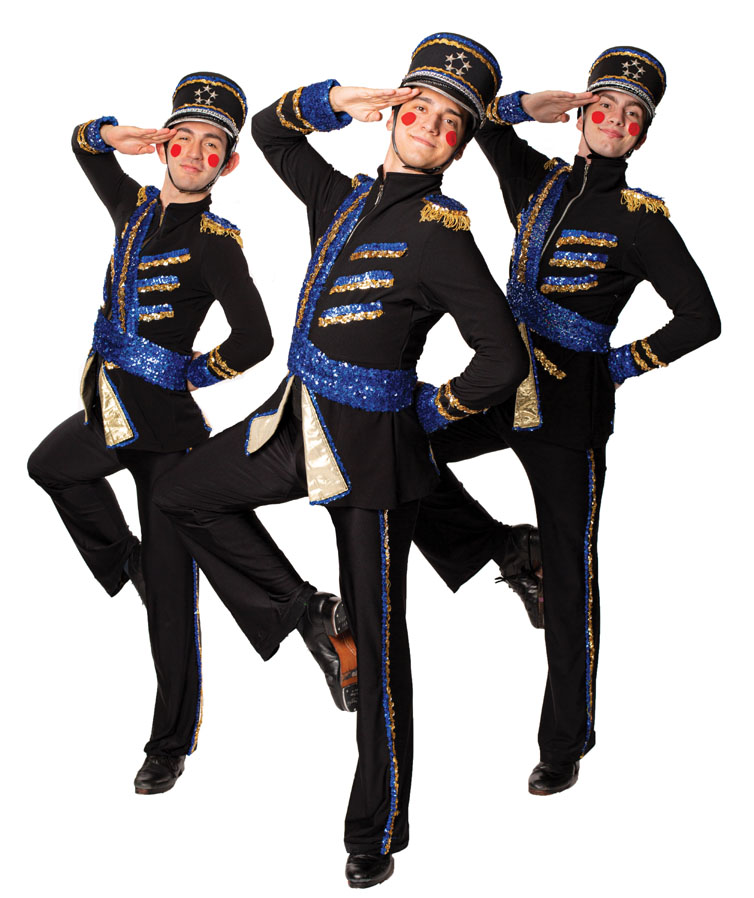 Photography and Text by Terry "Travels with Terry" Zinn [email protected]
The Holidays are times for comfort and joy. One such tradition is coming back again to experience Oklahoma City Universities Christmas Dance show, "Home for the Holidays." I have seen it several times and am always overwhelm by the talent, hard work and inventive nature of this performance art. Besides the fact that you are witnessing the dance stars of tomorrow, it's just plain fun and life affirming.
The Broadway-style dance spectacular, Home for the Holidays – is a Gift of American Dance, as Oklahoma City University's American Spirit Dance Company presents a "few of its favorite things" and a whole lot more, wrapped in a fast-paced show of beautiful kicklines, spirited tap, and fun-filled and playful musical theatre dance.
Directed by Jo Rowan, dance chair at Oklahoma City University's Ann Lacy School of American Dance and Entertainment, Home for the Holidays runs from Dec. 5 through 8 in Oklahoma City University's Kirkpatrick Auditorium, at 2501 N. Blackwelder Ave. Jo Rowan is an American treasure. Not to be overlooked is Dean John Bedford for his behind the scene direction and oversight for the quality of production.
"Home for the Holidays is Christmas magic, a joyful season's greeting to share with the entire family," Rowan said. "There's no need to buy a plane ticket to New York City — our performers are Broadway bound. Enjoy these future Broadway dancers while they are still performing in OKC! The show is a slick and fast-paced as anything you would see on the professional stage." And this author whole heatedly agrees.
Home for the Holidays has become a yearly tradition for families across the state, and beyond, as the vision of the American Spirit Dance Company's nationally respected faculty/choreographers combines with the premier talent of the nation's best-trained dancers to create an experience fit for the lights of Broadway.
Dynamic rhythms and explosive choreography bring Toy Soldiers to life, while fast tapping feet and a very special guest, Tony the Pony, take you for an unforgettable sleigh ride. Little Chip, a darling singing and dancing chipmunk, is making his debut caroling with the triple-threat McNutt Squirrel Family Singers to share their holiday cheer. There will be breathtaking contemporary ballet featuring intricate partnering, and the American Spirit Starettes will treat you to a brand new kickline.
There's Santa and his workshop filled with fun-loving elves. There are beautiful ladies and handsome men sharing the joy of the holiday season. A call for Peace on Earth followed by a beautiful choral performance of "Silent Night" and a stunning, and imaginative nativity with Mary, Joseph, angels, and a pageant of the three kings and their retinue provide an uplifting and inspirational reminder of the true meaning of Christmas.
Dancers in the American Spirit Dance Company hail from Oklahoma City University's Ann Lacy School of American Dance and Entertainment, the nation's premiere musical theatre dance program that has been ranked the No. 1 BFA dance program in the nation by OnStage. This destination collegiate program has alumni credits in nearly 90 Broadway productions and has produced 50 Radio City Rockettes and counting. No wonder Playbill ranked Oklahoma City University among this year's "Top 10 Most Represented Colleges on Broadway."
Next year, you might see senior Bond Bourquien at Radio City, but this year she will be dancing in Home for the Holidays as a Starette. Bond said, "The Starettes are kicking off this holiday season with a precise, high energy number that includes iconic moves inspired by the Radio City Rockettes™. It is such a treat to be able to work with Professor Vincent Sandoval who was a performer and also an assistant director and choreographer for the Rockettes™. Expect to see great style, poise and many eye-high kicks."
Senior Thomas Olson appeared as Tony the Pony in his first Home for the Holidays. This year, he is leading man for "Swingle Bells", where Tony features his four-legged hoofing. "Working with choreographer Professor Tiffany Warford has been a full-circle experience as her dances are high energy and exude excitement," Olson said. As an aspiring choreographer, Olson watched Tony's character develop in rehearsals, and is prepared "to see the joy on families' faces as Tony will steal their hearts."
Matthew Schouten, senior, describes Professor Tye Love's original contemporary ballet, "Somewhere in My Memory" as a whimsical dance displaying exquisite technique and intricate partnering, all while reminiscing in fond memories of holidays past."
Anthony Giandiletti Jr., shares; " Home for the Holidays is my favorite production each year, because there is something for everyone. It's a family friendly show that celebrates time spent with loved ones and spreading holiday joy to our community. This year, we are bringing back some of my favorite dances as well as adding a whole new lineup that will get audience members dancing in their seats." Anthony feels a dynamic and beautiful a cappella version of "Silent Night" with over 25 vocally talented dancers and a breathtaking nativity scene to "Star of Wonder" will touch the spiritual side of the audience. "The beautiful music, hazy lighting and intricate costumes make you feel encompassed in a whole different world."
There is no reservation in me saying that this celebration of the season is a tribute to the joyous talent, touching sincerity and exuberance of youth through dance. If you have never seen, or if this is your annual tradition, Home for the Holidays is a must. No worry if this reading is near the performance dates, as the Kirkpatrick Auditorium is a very large facility, and there usually is always one or two seats available at curtain time, for procrastinators. Of course prime seating is available on a reserved seat basis.
Home for the Holidays is set for 8 p.m. Dec. 5, 6, and 7, and 2 p.m. Dec. 7 and 8 in the Kirkpatrick Auditorium on the Oklahoma City University campus. Tickets are $29 and can be purchased by calling 405-208-5227 or visiting www.okcu.edu/tickets . $18 tickets are available for groups of 8 or more.
Mr. Terry Zinn – Travel Editor
Past President: International Food Wine and Travel Writers Association
3110 N.W. 15 Street – Oklahoma City, OK 73107
https://realtraveladventures.com/?s=terry+zinn
https://realtraveladventures.com/?s=zinn
http://new.seniornewsandliving.com/?s=TERRY+ZINN
www.martinitravels.com

www.dispatchhealth.com/flucrew.com